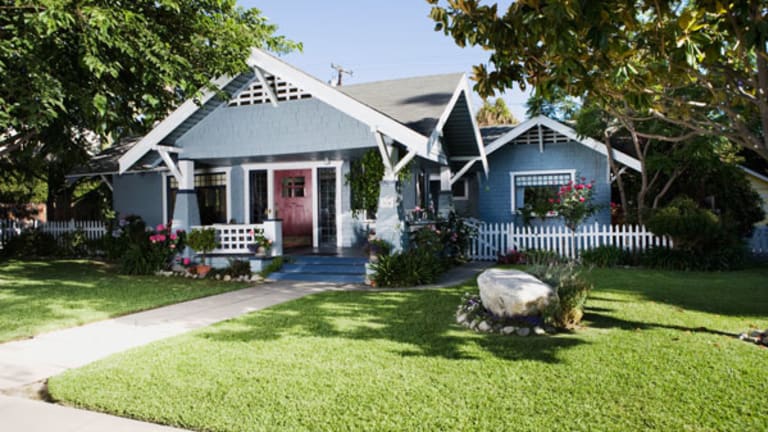 Housing Can't Get Leg Up During Dog Days
August proved a negative tipping point for residential sales, according to a property index.
For those who have been waiting for housing price changes to match the prevailing negative sentiment about the housing market itself, August was a tipping point. That was the first month in which a majority of the 25 metropolitan statistical areas, or MSAs, covered by Radar Logic's Residential Property Index (RPX) showed declining prices, even as a handful managed to stay positive.
Those figures, released last week in the RPX Monthly Housing Market Report, reflect the weight of the gathering mass of sellers unable to find buyers at wished-for prices and beginning to slide toward settlement.
The RPX is a derivative index maintained by Radar Logic that tracks housing prices on a per-square-foot basis. And even as both sales volumes and prices declined, the RPX has begun to make inroads among investors: Radar Logic reported more than $250 million in trades on the RPX in its first seven weeks on the market.
As for the index itself, the figures remain different enough market to market that, says Radar Logic research director Jonathan Miller. "The main point is that there is no national housing market. And that's causing lots of confusion both to consumers and financial institutions."
No United Markets of America
How different are the markets? There are definite hot spots, almost all of which are technology and business centers, such as Seattle, up 6.2% year over year; Charlotte, N.C., up 5.4%; Milwaukee, up 5.3%; New York City, up 4.7%; and Philadelphia, up 2.8%. Only two other cities, Atlanta (1.4%) and San Jose, Calif., (1.2%), were in positive territory.
Holding down the very bottom was California, where both Sacramento and San Diego sank steeply, at 13.8% and 12.3% respectively. Like California's state capital, the nation's capital was also no slouch in slouching -- Washington was down 10.8%. Las Vegas (9.1%) and Tampa, Fla., (7.5%) filled out the bottom five.
"The bottom is almost exclusively made up of markets that previously saw significant gains," Miller says. The declines outpace those in more traditional markets such as the Rust Belt of the mid-Atlantic and Midwest, which saw only modest growth in recent years. The largest dives are occurring, says Miller, "simply because of speculative development without a solid economic underpinning. The Rust Belt didn't enjoy the same intensity of growth."
New York City is still strong, notes Miller, but he warns that the city is not immune. "One of the most overused phrases is 'Manahttan is an island,'" he says. "Yes, but the whole region is interconnected." He projects that Wall Street bonuses, a key driver of the city's residential strength, will fall off sharply. Another driver has been the weak dollar, "which has probably benefited the New York region more than most other economies, specifically because of the currency imbalance."
But he says concern about corporate profits could reverse the hiring that "has kept employment strong and demand elevated, and removed the bloated housing inventory that you're seeing in nearly every other metro area." In other words, he says, easing demand "is going to have implications for the city."
While Milwaukee may be up, its big-shouldered neighbor is showing the effects of a slight residential building binge. As a result, Chicago, in seventh place in relative growth in 2006, has slipped to No. 14, with a price decline of 2.4%. And Los Angeles, one of the nation's priciest markets, has taken double the tumble, with prices losing 4.8% in value. "Affordability was an issue before the summer credit woes," says Miller. "Tighter underwriting reduces affordability even further."
The report did hold a surprise for Miller: "Even though Florida got so much attention during the boom, the signs of weakness have come after those in the spec markets out West, not all in unison."
It is the disappearance of the speculative-investor market, which the National Association of Realtors has estimated at 28% of all sales nationwide, that has really had as strong a hand in dampening values as it had in raising them. "That's been eliminated completely, and so the volume levels are much lower," Miller says. "We've still got inventory, and there's not going to be much improvement in anything until that is removed."
Peter Slatin publishes the independent real estate newsletter theslatinreport.com. He has written extensively about real estate and architecture for publications ranging from Barron's to The New York Times, and is on the editorial board of Real Estate Portfolio, published by the National Association of Real Estate Investment Trusts. He was the founder and editor of Grid, an award-winning real estate business magazine.