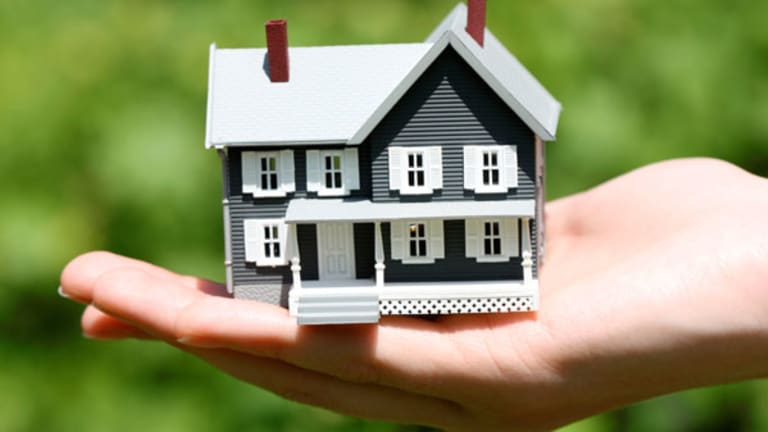 HOUSTON (
) -- When D.R. Horton CEO Donald Tomnitz recently
exercised the right to sell a block of D.R. Horton shares granted as part of his compensation package, investors took it as a bearish sign and pulled out of D.R. Horton stock.
It was a one-day share sale -- mandated more by the CEO's tax bill on stock income than by a bearish call on his own company -- that analysts described as demonstrating some of the ongoing image problems for beaten-down homebuilders. And the CEO share sale came on the heels of another earnings loss.
D.R. Horton
reported a loss and its shares tumbled in November.
Analysts that cover D.R. Horton noted that with the shift to stock-based compensation in corporate America, CEO share sales can often mistakenly portray company management as negative on its own company's outlook. What's more, it is often difficult for investors to stomach CEOs booking profits on stock options while their own investments in the company continue to show mounting losses.
Homebuilders are certainly among the sectors that have disappointed investors, with the
Toll Brothers weak earnings the most recent bad news from the sector.
On Wednesday morning we found out that the D.R. Horton share sale by Tomnitz was just the tip of the iceberg in terms of the stark contrast between D.R. Horton's CEO pay and the homebuilder's return (or lack thereof) for investors. New Securities and Exchange Commission filings detail how much Tomnitz was paid in 2009 while D.R. Horton shares rode out choppy residential market conditions, cutting costs and reducing losses.
On a positive note, D.R. Horton shares are way up from a 52-week low of $5.72, an infamous achievement from the first quarter 2009. D.R. Horton was at $9.75 on Wednesday morning, still not near its 52-week high of $13.90, reached at the end of August. For the 12 months ended Sept. 30, D.R. Horton lost $545.3 million, or $1.72 a share, while the company had a loss of $2.6 billion, or $8.34 a share, in fiscal 2008. In 2009, D.R. Horton is down about 14%.
Does Tomnitz' reward for managing losses reflect D.R. Horton's performance?
Tomnitz' take home pay was increased by 6% in 2009 for a company that continues to report losses -- it hasn't booked a profit since 2007 -- but did manage to recover from its worst share price in the first quarter. D.R. Horton paid Tomnitz compensation valued at about $6.4 million in fiscal 2009, according to Associated Press calculations of figures disclosed in a regulatory filing.
Tomnitz's 2009 salary was unchanged from fiscal 2008 at $300,000. A performance-based cash bonus of about $2.3 million was the real payday, up more than 26% from the bonus Tomnitz received in the prior-year period.
Tomnitz' stock and option awards were valued by the company at about $3.7 million when granted, a drop of 2% from 2008. Overall, the stock and options awards represent 50% of Tomnitz' pay.
The D.R. Horton CEO's perks -- most of it in the form of retirement plan contributions -- totaled $39,450 in 2009, a 1.2% increase from last year.
Will disappointed investors react to news of Tomnitz' payday with angry stock sales? In early trading on Wednesday, at least, that did not seem to be the case. The direct stock sale made by Tomnitz last week caused an immediate and large drop in D.R. Horton shares, and a drop that was in stark contrast to the general trend in the homebuilding sector on that day. On Wednesday morning, D.R. Horton shares were down a little over 1%, but that was in line with the general homebuilding market trend.
-- Reported by Eric Rosenbaum in New York.
RELATED STORIES:
Follow TheStreet.com on
and become a fan on
Copyright 2009 TheStreet.com Inc. All rights reserved. This material may not be published, broadcast, rewritten, or redistributed. AP contributed to this report.