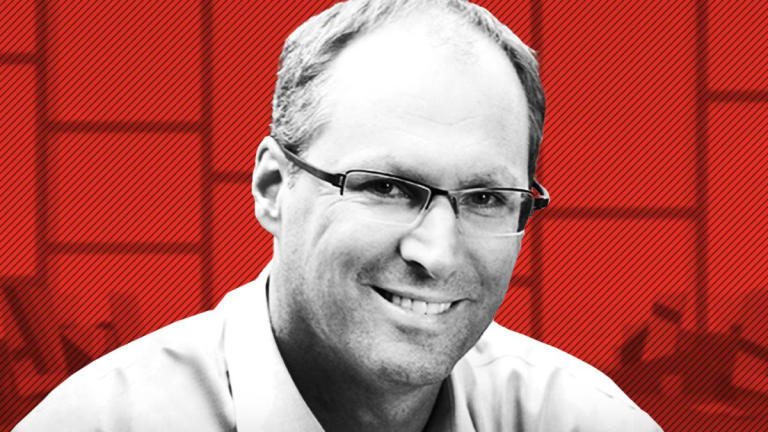 Honeywell Spin-Off Resideo Is Optimistic on Growth Even Amid Trade Tensions
Resideo Technologies Inc. will begin trading on the New York Stock Exchange on Monday, Oct. 29, under the ticker symbol REZI.
Honeywell International Inc. (HON) - Get Honeywell International Inc. Report spin-off Resideo Technologies Inc. is nearing the time when it will begin trading, and the management team is optimistic about the growth prospects for the $4.7 billion business, even amid global trade tensions.
"I'm quite optimistic about our footprint and the ability to counter any trade issues," Chief Executive Officer Mike Nefkens told TheStreet in a phone interview. Nefkens said the company has more than a dozen manufacturing locations, mostly in the U.S., Mexico and Europe.
"We manufacture close to our customers," Nefkens said. "Most of our competitors manufacture in China. So, the reality is when NAFTA got ratified a week or two ago, I'm now feeling very good about our footprint. My competitors right now are the ones that are concerned."
(NAFTA refers to the North American Free Trade Agreement. The Trump administration struck a deal with Canada and Mexico to revise NAFTA, which will officially be called the U.S.-Mexico-Canada Agreement, or USMCA.)
William Blair analyst Nicholas Heymann noted that "Resideo's current portfolio is heavily skewed toward the United States (about 68% of sales), with an even 49%/51% split between its products and distribution businesses, respectively."
Still, Resideo's business is not isolated from outside pressure, Heymann suggested.
"We sense Resideo's products may have fewer competitive moats relative to Honeywell's other businesses due to its products' more dynamic life cycles," Heymann wrote in an Oct. 11 research note. "This could make them more susceptible to competitive challenges as new low-cost producers in emerging markets expand and over time improve the competitiveness of their products."
Even amid the current market selloff and global trade tensions, Nefkens was bullish on the new stand-alone company's prospects.
"We have great growth prospects, and we are the leader right now in connecting a lot of the stuff in the home that no one sees, like water heaters, boiler controls, leak detection, and we have the scale and capability to innovate and be a major player in this space," Nefkens told TheStreet.
Resideo's management team hosted its first investor conference on Wednesday, exactly one year after Honeywell announced it would spin off its Homes product portfolio and ADI global distribution business (Resideo) as well as its Transportation Systems business (Garrett) into two stand-alone, publicly-traded companies.
Honeywell International Inc. is a holding in Jim Cramer's Action Alerts PLUS member club. Want to be alerted before Jim Cramer buys or sells HON? Learn more now.
The company outlined its expectations for 2018, including a range of $4.77 billion to $4.83 billion in net sales, which would be an increase from 2017 sales of $4.5 billion. Pro forma adjusted Ebitda is anticipated to be between $605 million and $615 million, up from $554 in 2017.
"Resideo begins with an enviable market position, as a $4.7 billion business with a global addressable market of more than $35 billion that continues to grow thanks to favorable trends and consumer preferences," Nefkens said in a statement. "From the vigilant security keeping watch on the exterior, iconic comfort products on the wall, smart controls behind the wall, and cloud-based mobile apps giving consumers greater control, Resideo will launch as a global leader with the know-how to truly connect the home."
Chief Financial Officer Joe Ragan said he expects 4% organic growth for 2019, with capital expenditures at approximately 1% of sales. Resideo also expects to declare "modest dividends (~20% payout ratio) subject to board approval."
Resideo will begin trading on the New York Stock Exchange on Monday, Oct. 29, under the ticker symbol REZI. Honeywell shares rose 0.3% to $157.15 as of about 1:40 p.m. in trading on the New York Stock Exchange.