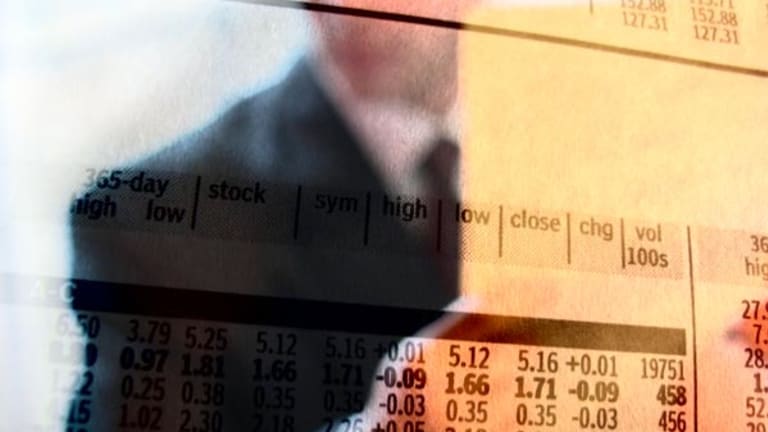 Holiday Jobs: Who's Hiring
You don't need a Santa suit to get work during the 2011 holidays, as retailers and services add seasonal staff.
You don't need a Santa suit to get work during the 2011 holidays, as retailers and services add seasonal staff.
NEW YORK (MainStreet) -- 'Tis the season for temporary holiday jobs, as retailers have begun announcing their holiday hiring for this year.
So far six companies --
Fedex
(FDX) - Get Report
, QVC,
Kohl's
(KSS) - Get Report
,
Macy's
(M) - Get Report
,
Best Buy
(BBY) - Get Report
and Toys R Us have announced their plans and staffing estimates for the 2011 holiday shopping season, and we will update the list as other retailers follow suit.
The new estimates paint a mixed bag for those hoping to score some work during Thanksgiving and Christmas, as among the companies are those dialing back, adding extra help and keeping job openings virtually the same as last year.
You don't need a Santa suit to get work during the 2011 holidays. Retailers are adding seasonal staff.
Fedex
FedEx
plans to hire 20,000 seasonal workers
to help handle holiday shipments at FedEx Ground, FedEx Home Delivery and FedEx SmartPost nationwide. Last year, the shipping company did not release seasonal hiring estimates.
The increase in staff coincides with a projected sharp uptick in business. FedEx says it expects to move more than 17 million shipments -- almost double its daily average volume -- through its global networks Dec. 12 in what is expected to be the busiest day in company history.
Additionally, the company estimates it will move more than 260 million shipments between Thanksgiving and Christmas, a 12% increase from the 2010 holiday season.
Those looking for seasonal work can apply for a position at FedEx's
.
QVC
QVC plans on hiring approximately 3,700 seasonal jobs this year at its distribution and contact centers. The shopping network says it also plans to hire an additional 250 permanent jobs before the end of 2011.
QVC has domestic call centers in San Antonio; Chesapeake, Va.; and Port St. Lucie, Fla. It has distribution centers in Suffolk, Va.; Lancaster, Pa.; Rocky Mount, N.C.; and Florence, S.C.
Hiring is under way. Applicants can apply online under the
at the bottom of the network's Web site page.
Kohl's
The discount department store
will hire an additional 40,000 temporary workers in 2011
, up approximately 5% from last year. The company also plans on hiring approximately 2,500 seasonal positions at distribution centers and more than 500 seasonal and full-time credit operations positions, which handle online orders.
Kohl's attributes the increase to store growth and says it is also bringing on additional help "to provide shoppers with excellent customer service throughout the holiday season."
Job duties and positions include unloading trucks, freight processing, stocking and staffing cash registers. Hiring began earlier this month and the retailer plans to fill most jobs by mid-November. Hiring for Kohl's distribution centers began in August.
Interested applicants can learn more about specific employment opportunities at
.
Macy's
The department store chain will
increase its number of seasonal hires this year
by 4%, up to 78,000 workers from the 75,000 it took on last year. Most of the positions are part-time and require applicants to work evenings, weekends or overnight shifts. Macy's employs about 170,000 people on a year-round basis.
Macy's has already begun hiring for sales support positions in distribution centers, and applications for other seasonal positions at Macy's and Bloomingdale's will be accepted next week at macysJOBS.com and bloomingdalesJOBS.com. Hiring for in-store sales positions is expected to begin in mid-October.
Toys R Us
The national toy chain
plans to hire between 35,000 and 45,000 seasonal workers
, an estimate identical to this time last year. The number is particularly noteworthy when you consider that during the nonholiday period, Toys R Us employs about 45,000 people nationwide.
Hiring for staff in stores and distribution centers is under way and expected to continue through November. Interested candidates can find a complete list of available positions at the retailer's dedicated jobs Web site, Ruscareers.com.
Best Buy
Best Buy said Thursday that it will
be hiring only 15,000 workers this holiday season
, an almost 50% drop from the 29,000 seasonal employees it took on last year.
The retailer said it will dial back on seasonal hires to honor requests by current staff for additional hours. It also said it is in the process of adding 200 permanent information technology jobs to its staff, which negates other needs for more holiday help. Applicants can apply for seasonal work on the
careers section of it Web site
.
How can you increase your chances at getting a seasonal job? Check out our rundown of
How to Snag a Seasonal Job
for details. Those who find one should also take a look at our
How to Keep Your Seasonal Job
and turn that temporary job into permanent employment!
>To submit a news tip, email:
.
Follow TheStreet.com on
and become a fan on