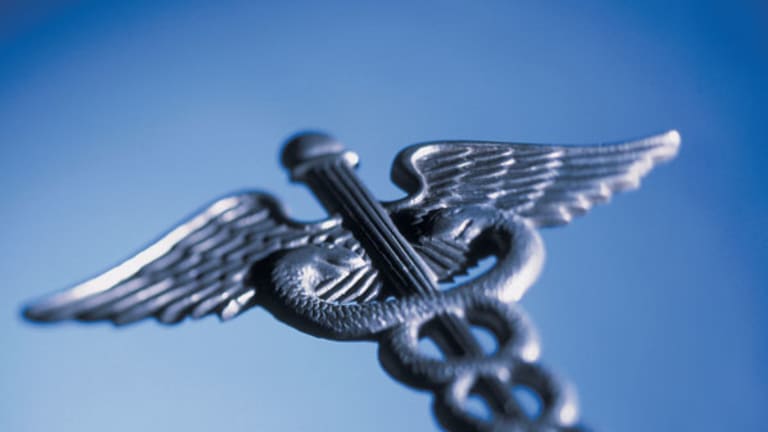 HMA's CEO Takes a Hike
After a year on the job, Burke Whitman sees military service as the better option.
OKLAHOMA CITY -- Long-suffering
Health Management Associates
(HMA)
has lost its "turnaround" CEO.
Burke Whitman is leaving the rural hospital operator after just one year in the top job. In its official statement on the move, the company said that Whitman -- a colonel in the Marine Corps Reserve -- has decided to accept "new responsibilities in military service" instead.
HMA has replaced the popular Whitman with one of its former executives. Gary Newsome, who served as a vice president during HMA's glory days, is now returning as the company's new CEO. Newsome has spent the past 10 years in the executive suite at rival
Community Health Systems
(CYH)
.
Sheryl Skolnick, senior vice president of CRT Capital Group, expressed shock and concern at the move.
"In our view, this is NOT good news, as the leadership change in the midst of a turnaround likely stalls it," Skolnick wrote on Monday. "We expect, given other events that are likely to make for a difficult day in the market, that HMA shares could fall significantly on this news."
HMA suffered a major hit, in fact, plummeting 10% to $4.94 on a bloody day for the market overall. Several other hospital operators -- including Community Health,
Tenet
(THC)
and
LifePoint
(LPNT)
-- lost some ground as well.
With
Lehman Brothers
( LEH) filing for bankruptcy and
Merrill Lynch
( MER) rushing into the arms of a savior, investors clearly feel panicked.
HMA itself has been hurting for some time. The company was already struggling with weak patient admissions and rising bad debts from the uninsured when it hired Whitman as its operating chief two years ago. With its performance further deteriorating, the company promoted Whitman to CEO last summer and officially put him in charge of its turnaround.
Due to HMA's lack of progress, some experts felt that it was time for Whitman to go.
"The company has been following what seems to be the standard protocol in a hospital turnaround, as it has pared down its portfolio, looked to refocus and revive existing operations, emphasized physician recruiting/retaining efforts and paused on acquisitions," Credit Suisse analyst Ralph Giacobbe wrote on Monday. "However, results have not yielded improvement and instead appear to have deteriorated.
"We believe the management shakeup was a necessary move given (that) underperformance."
Giacobbe foresees no miracle cure, either. Indeed, if anything, he now seems worried about a delayed turnaround at the company. He is, therefore, sticking with his neutral rating on HMA's stock and urging investors to remain on the sidelines for now.
Giacobbe's firm does and seeks to do business with the companies it covers.
Skolnick is maintaining her similar "fair-value" rating on HMA as well. She has expressed a "negative/cautious outlook" for the company, however. Ultimately, she fears that more bad news -- including a possible earnings miss -- could be on the way.
Skolnick continues to fret over Whitman's sudden departure in the meantime.
"Would Mr. Whitman have pursued the offer of military service if he were completely happy and satisfied in his position as CEO of HMA?" she wondered. "He might have, given his patriotism, but we'd like to understand more about this choice."