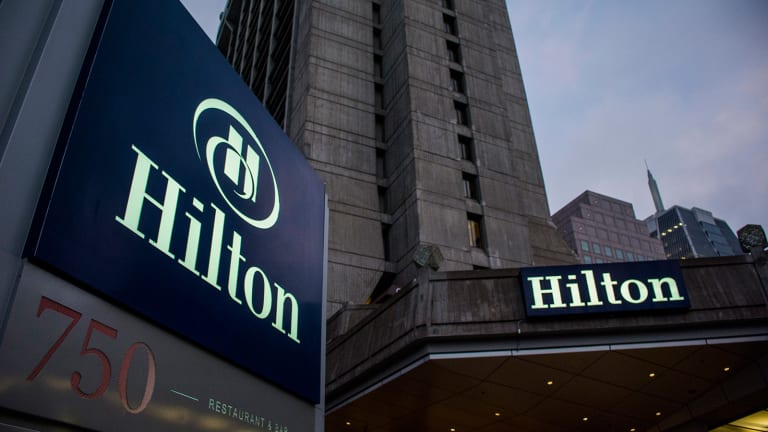 A handful of key names in the lodging sector are moving extremely well today. Wyndham Worldwide is gaining over 10% on extremely heavy volume following a solid Q1 earnings report. Wynn Resorts is also surging and is trading at new post-election highs. Hilton (HLT) - Get Hilton Worldwide Holdings Inc (HLT) Report is not far behind as it begins a breakout move less than one week ahead of its first-quarter results. Hilton investors should keep a close eye on this one.
HLT began Wednesday's session slightly lower but has spent the bulk of the day in rally mode. At midday, shares moved past the March peak before retesting the 2017 peak set back in mid-February. With an hour left, the stock began to pierce the $60.50 area and is heading for its best gain in over a year. That impressive move has left layers of support behind as a four-month sideways consolidation pattern gives way to an upside breakout. HLT is setting up quite well for more upside.
In the near term, HLT investors should take on a much more positive view of the stock. A very solid support zone is now in place between $59.00 and $60.00. That key zone includes the January and February highs. A dip back down to that area will provide a very low-risk entry opportunity. On the downside, a close back below the $57.00 area would violate this week's low indicating more sideways action is ahead.
N.P.