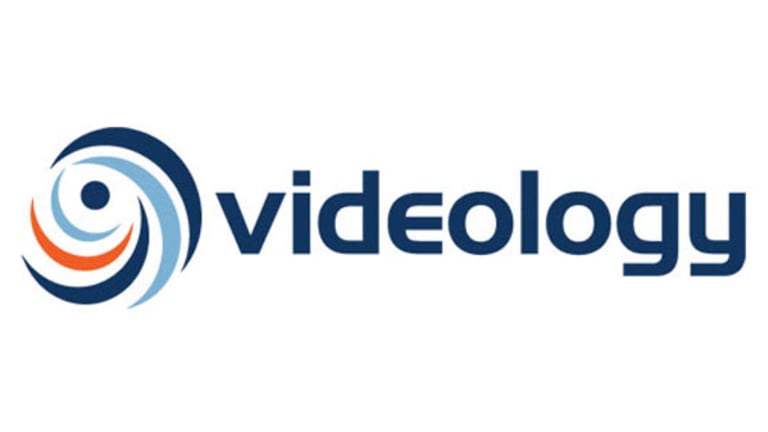 Here's One Advertising Technology Company in No Rush to Go Public
Videology expects to post $300 million in 2014 sales selling a software that uses data from cable-TV set-top boxes and Nielsen Media Research to tailor advertisements by home.
NEW YORK (TheStreet) -- To Scott Ferber, founder of the advertising technology provider Videology, the current state of the ad industry looks a lot like the late-1990s. That's when the emergence of the Internet was prompting sweeping changes across multiple industries and a host of new companies were proclaiming themselves leaders of the digital economy.
"A lot of companies went public then and the vast majority did not do well," Ferber told TheStreet in his spacious office overlooking Times Square. "This is the next generation, the digital-meets-TV economy. So for the first ones going out, it's not a surprise that some aren't going to make it."
Little wonder then that Ferber is biding his time before taking his seven-year-old advertising-technology company public. Videology expects to post $300 million in sales in 2014 selling a software to agencies and media companies that uses data from cable-TV set-top boxes and Nielsen Media Research to tailor advertisements home by home.
"We work on showing different television ads to different homes even if they're watching the same program," Ferber said. "That's bringing the precision and addressability of the Internet, the digital world, to traditional linear viewing."
Ferber started Videology in 2007, three years after he and his brother, John Ferber, sold Advertising.com to AOL (AOL) for $435 million. Following the Advertising.com sale, Scott spent two years at AOL, then still a part of Time Warner (TWX) , before leaving to explore the emerging business of automated advertising, or programmatic, whereby sophisticated computer platforms are used to match marketers with Web sites and television networks.
Videology is one of many companies in a largely fragmented market, jockeying for a piece of a fast-expanding pie. Global programmatic ad spending is expected to reach $53 billion by 2018, according to Magna Global, the research and ad-buying arm of Interpublic Group (IPG) - Get Interpublic Group of Companies, Inc. Report . This year, programmatic is forecast to jump 52% to $21 billion. By comparison, the current television advertising market is roughly $70 billion. 
Little wonder then that the rising popularity of programmatic advertising is fueling the emergence of a host of newfangled ad-tech companies, each proclaiming to sell or operate platforms capable of remaking the industry.
"It's basic economic theory: big opportunity, a lot of companies rush in," Ferber said. "And we're not done with the rushing in."
Yet, the earliest entrants to the cohort known as ad-tech stocks have mostly done poorly.  
Rocket Fuel (FUEL) , operator of an automated ad-buying exchange, has tumbled nearly 72% for the year to date while the ad-network provider Millennial Me (MM)  has lost 74%. YuMeundefined  and Tremor Video (TRMR) , which aggregate online advertising space at hundreds of Web sites, have lost 33% and 62% this year, respectively. Another ad-exchange operator, Rubicon Project (RUBI) - Get Magnite, Inc. Report , has dropped 46% since going public in April.
Part of the problem for ad-tech stocks may lie in the confusion about the meaning and potential of automated advertising, known by the industry term programmatic.
While some ad-tech companies focus on online video others concentrate on TV. Some, such as Tube Mogul (TUBE) , sell software to help marketers and agencies make digital video decisions while others, such as AOL, operate larger platforms that join buyers with sellers.
Bigger media companies have also made clear they're not going to cede the market to upstarts or agencies. Comcast (CMCSA) - Get Comcast Corporation Class A Report , operator of the country's largest cable-TV system and owner of NBC/Universal, purchased the programmatic digital video operator FreeWheel Media in March for $360 million, and Facebook (FB) - Get Meta Platforms Inc. Class A Report bought LiveRail in July to match targeted video ads to its 1.3 billion users worldwide.
Having already collected $130 million from venture capital groups including New Enterprise Associates, Valhalla Partners and Comcast Ventures, a unit of Comcast, Videology could also be acquired, Ferber acknowledged. But while general market conditions will influence Ferber's decision, the decision about Videology's future will ultimately turn on the evolution of programmatic advertising.
As more marketers put more of their money into programmatic, he said, investors are more likely to become comfortable and knowledgeable with the business.
"We, as an industry, don't use the same definition of the word 'programmatic,'" Ferber said. "To go public when no one understands the word 'programatic' is going to lead to misinterpretation and miscommunication. And right now, there's a lot of misinterpretation. 2013 has been a lot like 1998."
Contact by Email.
Follow @LeonLazaroff
Leon Lazaroff is TheStreet's deputy managing editor.