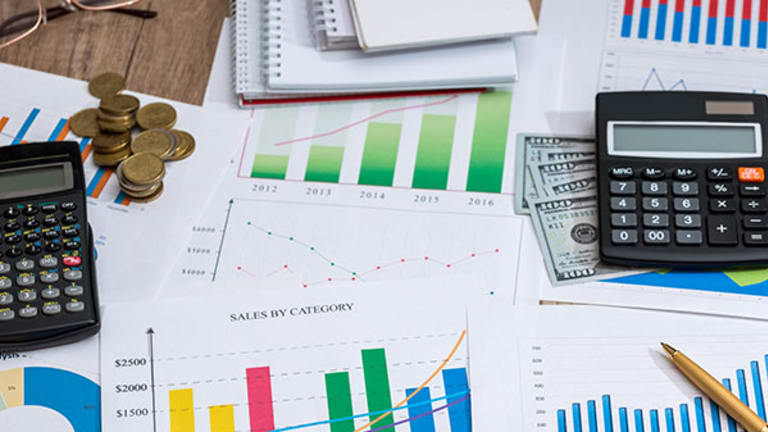 Publish date:
Here's Why to Buy These 3 Stocks With Solid Businesses Right Now
Many companies are stockpiling cash, but investors need to find ones that can effectively earn strong returns on their capital and retained earnings.
Many companies are stockpiling cash, but investors need to find ones that can effectively earn strong returns on their capital and retained earnings.
Keeping a cash stash in a coffee can for emergencies or under the mattress in the hopes of duping Uncle Sam are both old-fashioned images.
Or maybe not.
Clearly, the focus of any investment strategy includes an evaluation of the relative returns expected from putting cash somewhere besides the kitchen cupboard.
But this isn't unique to the individual investor. Businesses face the same challenge.
In 2011, dozens of major corporations built up cash reserves as did consumers in order have a stash in case times got tough because the effects of the financial crisis were still looming large, and that trend doesn't seem to have fallen out of fashion.
A FactSet report last month showed that, at the end of the second quarter, S&P 500 companies, not including financials, had cash and short-term investments totaling $1.456 trillion, which represented a 1.1% increase from a year earlier and the second-largest cash total in at least 10 years.
The largest balances, were held by Microsoft and Alphabet, at $113.2 billion and $78.5 billion, respectively, according to the report.
In a New York Times Magazine article this year, Adam Davidson, founder of NPR's Planet Money, offered some interesting perspective on what he called an unparalleled hoarding of cash by U.S. businesses.
"These companies would be better off investing in anything -- a product, a service, a corporate acquisition -- that would make them more than 2 cents of profit on the dollar, a razor-thin margin by corporate standards," he wrote. "And yet they choose to keep cash."
Davidson offered the following possible explanations:
To be prepared for emergencies or dour economic conditions (i.e. the aforementioned coffee can stash) during a period of increased risk;
Corporations have become more focused on what Davidson called "tax avoidance" (i.e. mattress tucking); and
To be at-the-ready in what has become an increasingly competitive quest for business and talent acquisitions. Davidson used the example of Apple, which, if interested in buying a smaller company, is essentially able to scare off competing bidders due to its "nearly infinite resources."
Alphabet and Apple are holdings in Jim Cramer's Action Alerts PLUS Charitable Trust Portfolio. See how Cramer rates the stocks here. Want to be alerted before Cramer buys or sells GOOGL or AAPL? Learn more now.
As an individual investor, however, what helps determine whether to open the coffee can and entrust hard-earned dollars to these companies? Is it better to have cash at the ready should another opportunity present itself?
Warren E. Buffett biographer Alice Schroeder said that his view suggests that "once an investor looks at cash as an option-in essence, the price of being able to scoop up a bargain when it becomes available, it is less tempting to be bothered by the fact that in the short term it earns almost nothing."
The proof is in his till.
"In the past two years, Berkshire [Hathaway, of which Buffett is chairman, president and chief executive] has at times has had more than $70 billion in cash" on its balance sheet, according to a Barron's article last month.
But the typical investor doesn't boast either his coffers or experience. Once again, it makes sense to come back to fundamentals when evaluating where to get the most bang for the buck and analyze metrics that reflect a company's use of cash.
Validea's Buffett-based model, for example, evaluates return on total capital (equity and debt combined) because a company can show strong return-on-equity results while also carrying heavy debt burdens, perhaps caused by poor liquidity. This model also gauges the level of return that a company's management is generating for shareholders through its use of retained earnings.
This is calculated by dividing the increase in earnings per share over the prior 10-year period by the total earnings it has retained per share over the same period.
Here are three stocks that earn high scores from our guru-based investment models based on the companies' use of cash.
1. NetEase (NTES) - Get Report
This technology company operates an interactive online community in China. Our Buffett-based stock screening model gives the company a perfect score based in part on its average return on total capital over the prior 10 years of 25.3%, which is more than double the required level.
Management's use of retained earnings reflects a return of 18.7%, and the company's debt-free balance sheet and free cash flow per share of $6.33 add appeal. Our Peter Lynch-based screen likes the company's price-earnings ratio of 24.47, which falls below the maximum allowable level of 40.
Growth in earnings per share of 22.4% based on three-, four- and five-year averages falls comfortably within the range of between 20% and 50% preferred under this model. Leverage is low, with debt representing just 7% of equity.
2. Polaris Industries (PII) - Get Report
This company designs, engineers and manufactures off-road vehicles including all-terrain and side-by-side vehicles for recreational and utility use. Our Buffett-based investment model favors the company's consistently high return on total capital which, over the past 10 years, averaged 33%, well above the 12% minimum.
The average ROE for the past 10 years of 44.1% also exceeds the required level of 15%, and management's use of retained earnings reflects a healthy return of 23.2%. This model also considers Polaris Industries' earnings to be predictable and favors its long-term 10-year average EPS growth of 15.7%.
Our Lynch-based screen considers the stock price to be fair, given the relationship between its price-earnings-growth ratio of 0.63, which falls under the maximum level of 1.
3. TJX (TJX) - Get Report
This off-price apparel and home fashions retailer operates in the U.S. and across the world. The company's 10-year average return on total capital of 33.6% well exceeds the 12% requirement under our Buffett-based model, and management's use of retained earnings reflects a return of 16%, favorable by this model's standards.
TJX also earns high marks due to its solid, stable and expanding earnings per share and modest debt levels. Our James O'Shaughnessy-based model also gives the company high marks for its size, with a market capitalization of $48.73 billion, and cash flow per share of $4.52, well above the market mean of $1.40.
Trailing 12-month sales of $32.14 billion are more than 1.5 times the market mean of $20.56 billion, a requirement under this model.
TJX is a holding in Jim Cramer's Action Alerts PLUS Charitable Trust Portfolio. See how Cramer rates the stock here. Want to be alerted before Cramer buys or sells TJX? Learn more now.
John P. Reese is founder and chief executive of Validea.com, an investment research firm, and Validea Capital Management, an asset management firm serving affluent investors and companies. He is also co-author of two investing books, including
The Guru Investor: How to Beat the Market Using History's Best Investment Strategies
(Wiley).
At the time of publication, John Reese and/or his clients were long NTES, PII and TJX.