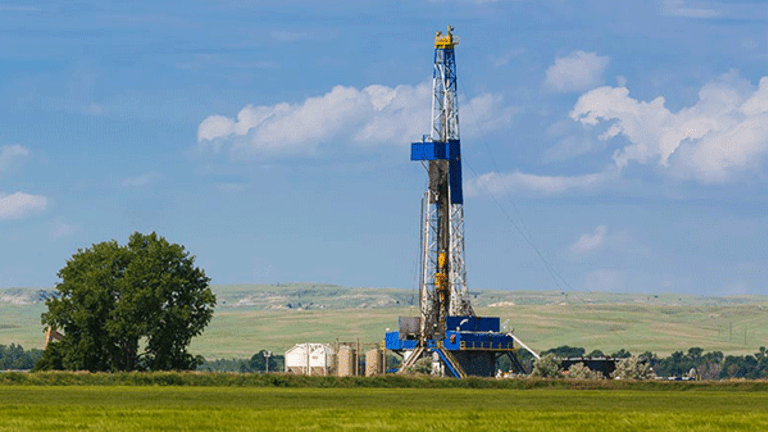 Here's Why This Little-Known Energy Stock Is Set for a 5% Move Up
Whiting Petroleum looks poised to break out in the next 12 days.
In the U.S., there are more than 4,000 publicly traded companies, 100-plus indicators used for analysis and 11 major sectors for companies to fit into.
Yet it seems that there are only a select few actively talked about. What if the secret to picking winning trades isn't in the names most talked about but in the ones least expected?
Here is one: Whiting Petroleum (WLL) - Get Report  is an independent oil and gas company, engaged in acquisitions, development, exploration and production. Up a whopping 28% this year, the stock is trading at about $12.
But investors who haven't been able to get in on the run yet shouldn't worry, as it looks like there is more room for this stock to rise.
Signal courtesy of Simplicity Trading Systems, chart courtesy of MetaStock
Whiting Petroleum is in the perfect position for a swing trade, able to move up 5% in as little as 12 days. Its stock recently fell from a high of $13.39 and caught immediate support on its 20-period moving average shown by two days of consolidation.
Friday's price action was the first positive close above consolidation representing a breakout indicator. Whiting Petroleum's relative strength index, which is a momentum indicator, has also been on the rise since bottoming out at 55.55 during the first day of consolidation to its current level of 63.40.
Because of this momentum, the stock price can quickly move up to test the $12.63 level located right below the recent high, making investors a nice 5% profit.
But don't forget about that little thing called risk. It is important to have a plan in case the markets make an unexpected move down.
A 3% stop-loss of $11.66 should be fine, giving Whiting Petroleum enough room to have natural swings in price while still providing investors with protection from getting whipsawed.
Simply put, investors can expect Whiting Petroleum to make a quick 5% pop from $12.02 to $12.63 in less than 12 days because of the recent breakout from consolidation and the rapid rise in the RSI. However, investors should make sure they have a 3% stop-loss.
This article is commentary by an independent contributor. At the time of publication he had a long position in WLL through the holdings of Capaccio Trading.