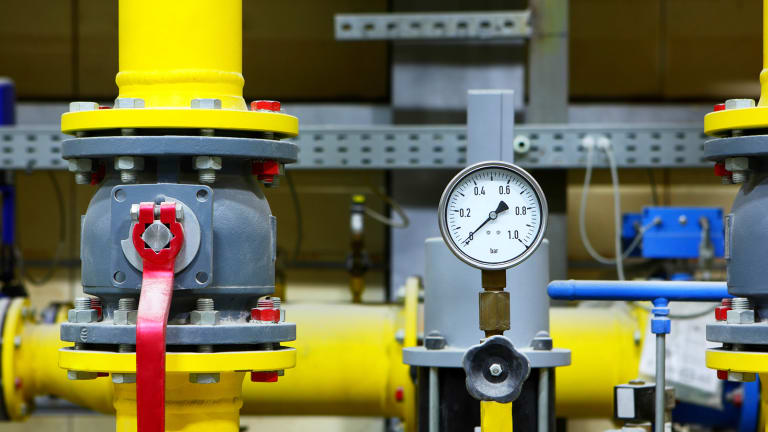 Here's Why These 3 Stocks With Alluring Dividends Are Strong Buys
Avangrid, Eastman Chemical and PPL sport solid earnings and high yields.
With rock-bottom interest rates, dividend-paying stocks are still income investors' best bets.
Let's look at three such companies with a strong commitment to diversifying their revenue streams.
1. Avangrid (AGR) - Get Avangrid, Inc. Report
Utilities such as Avangrid don't generate power but deliver electricity or gas, a structure that is even better than traditional utilities for protecting investors.
Also called "grid" firms or "wires," these utilities are more insulated from commodity price swings because they don't buy and burn coal, gas or oil. For Avangrid, this inherent stability means that both its stock price and yield at 4.3% will be protected when the next recession hits.
Avangrid has a great history of paying dividends. Its predecessor utility, UIL, paid a dividend for more than a century, and for the past 14 years, the dividend yield usually has topped 4%.
With a payout ratio at a low 51%, the firm can easily maintain its dividend.
Avangrid is developing renewable energy power sources at a fast clip, and its projects are usually supported by long-term power purchase agreements that shield the company from price volatility. But renewables are only the icing on the cake.
The utility will also boost revenue through a number of scheduled electric and natural-gas distribution projects, as well as interstate transmission expansion projects.
Under its five-year capital spending plan, Avangrid expects $1.3 billion of annual investments in its various systems.
Analysts forecast that all these projects add up to earnings growth of 9% each year for the next two years.
Consensus estimates call for 3% revenue growth over the same period, before any growth from potential future mergers, which Avangrid can afford, thanks to its low debt.
2. Eastman Chemical (EMN) - Get Eastman Chemical Company Report
This global specialty chemical company makes a variety of products. Founded in 1920 in Kingsport, Tenn., Eastman Chemical employs 15,000 people.
Eastman Chemical sells its goods in 100 countries and has more than 50 plants. More than 42% of its sales revenue comes from the U.S., but Eastman Chemicals is tapping the emerging Asia-Pacific region.
The company is well-diversified geographically and has no more that 18% of its revenue in the 11 chemical markets that it covers.
Eastman Chemical's revenue is 18% from transportation, 16% from building and construction, 15% from consumables and 15% from tobacco. The remaining revenue comes from seven smaller sectors.
Last year, Eastman Chemical recorded $9.7 billion in revenue while increasing its earnings for the fifth consecutive year. The company also generated one of the highest free cash flow yields in its peer group, with $1.1 billion in free cash flow.
In addition, Eastman Chemical repurchased $410 million in common stock while increasing its quarterly dividend for the fifth consecutive year.
3. PPL (PPL) - Get PPL Corporation Report
This utility company delivers electricity and natural gas to customers in the U.K. and the U.S.
For the first time in three years, PPL's unit, PPL Electric Utilities, filed for increased delivery rates with the Pennsylvania Public Utility Commission.
Although the rate increase will affect all customer categories, it won't apply to all the 1.4 million customers that it serves in the region. The rate increase will be based on total consumption for commercial, industrial and residential customers.
In all, the utility expects to generate an additional $167.5 million from these new rates.
The company said that the purpose of this filing is to pay for its continuing reliability projects. This will allow PPL Electric to invest more in upgrading its utility systems to provide more reliable service to customers.
There was concern after the Brexit in the U.K. in June that PPL might suffer because more than half its earnings come from its operations in Great Britain.
Those fears have come to pass, with PPL shares dropping to about $35 apiece from a pre-Brexit high above $39. Now yielding 4.5% while still eking out a slight increase in quarterly revenue growth, PPL may be ripe for a rebound.
As a regulated utility, PPL isn't subject to the same market forces as its unregulated peers, which allows it to adjust rates in response to market conditions. Also hurting earnings projections at the moment is the weakening British pound, which means that profits from that side of the pond must be discounted when reported in the U.S.
But if the Federal Reserve begins raising rates it could reduce the dollar's value, allowing some of those earnings to be recast at a more favorable exchange rate with the pound.
---
As we've explained, these utilities will be excellent income opportunities for years to come. We've found a genius trader who turned $50,000 into $5 million by using his proprietary trading method. For a limited time, he's guaranteeing you $67,548 per year in profitable trades if you follow his simple step-by-step process. Click here now for details.
This article is commentary by an independent contributor. At the time of publication, the author held no positions in the stocks mentioned.