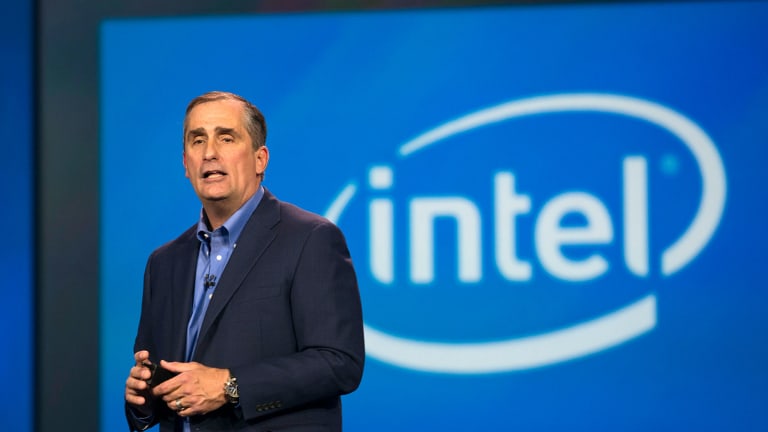 The Internet of Things Is More Hype Than Reality for Many Tech Giants
While companies love to trumpet their exposure to IoT, it often accounts for just a small part of their business.
As is the case with several other popular tech buzzphrases -- "big data," "cloud computing" and "cybersecurity" come to mind -- dozens of companies have talked up their investments in what they deem to be the "Internet of Things," or IoT. Big-name chipmakers, telecom service providers and cloud service providers all fit the bill here. But a look at just how much IoT exposure these companies have often shows that hype far exceeds reality.
Though precise definitions vary from company to company, IoT has been broadly defined as covering embedded devices with web connectivity. In practice, this has meant everything from smartphone-paired fitness bands and heads-up displays, to web-connected cars and ocean liners, to wireless mining, medical and agriculture sensors.
Some of these proclaimed IoT markets are fairly new; others have been around for a while, but have seen growth pick up as manufacturers increasingly add Bluetooth, Wi-Fi, ZigBee and/or 4G connectivity to their embedded hardware. Altogether, research firm Gartner forecast last fall the installed base of "connected things" would grow to 20.8 billion in 2020 from 4.9 billion in 2015.
But there are some big caveats. First, long-term projections in tech for budding industries are notoriously tricky. Gartner's 2020 forecast is actually down markedly from the 25 billion connected things it projected a year earlier. And additional reductions are possible if businesses take a measured pace to embracing IoT, or if newer consumer product categories such as wearables don't take off as fast as expected.
Second, Gartner expects about two-thirds of the connected things that will be in existence in 2020 -- 13.5 billion -- to be consumer devices. This appears to include smartphones and tablets, and broadly contains a number of products that aren't likely to fuel major growth for telecom or cloud service providers angling to profit from a surge in the number of connected devices.
Chipmakers cite forecasts such as Gartner's to argue that IoT growth will greatly expand their addressable market. But it's worth remembering that in many cases, turning a product into an "IoT device" means little more than adding a cheap Bluetooth or Wi-Fi radio to a system already featuring plenty of chips.
And even in those cases where IoT growth is fueled by the adoption of brand-new devices replete with a processor or microcontroller, these chips are often much less costly than your average PC, server or even smartphone processor.
All of this significantly limits the amount of sales growth chip giants such as Intel (INTC) and Qualcomm (QCOM) can realistically expect from IoT adoption. Intel's Internet of Things Group, which provides a variety of chips for embedded systems, accounted for just a little over 4% of the company's second-quarter sales; revenue rose a modest 2% annually, but growth is promised to improve in the second half.
Qualcomm, which last year bought Bluetooth/Wi-Fi chipmaker CSR to grow its IoT exposure, doesn't break out its sales to IoT end-markets. But the lion's share of the $5.8 billion in revenue the company produced in the June quarter is believed to stem from chip sales and royalties derived from a 1.4 billion-unit smartphone market expected to see sub-5% growth this year. The company's IoT exposure would admittedly grow if it acquired NXP Semiconductors; multiple reports state Qualcomm has held talks to buy the Dutch chipmaker, which currently sports a $34 billion market cap.
NXP is a holding in Jim Cramer's Action Alerts PLUS Charitable Trust Portfolio. Want to be alerted before Cramer buys or sells NXPI? Learn more now.
Likewise, many IoT devices will need to be connected to mobile networks to move the needle for a telecom industry whose global service revenue runs into the trillions, with much of the revenue coming from an installed base of more than 7 billion mobile subscriptions. There is admittedly a sizable opportunity to provide 3G/4G connectivity services to business IoT devices in the field, but this could be tempered by relatively low data usage and the fact many devices will connect to wired broadband networks via Wi-Fi or Bluetooth.
As a result, unless a telco goes about buying IoT-related service providers, as Verizon (VZ) has been doing, its claims of major IoT exposure probably deserve some scrutiny.
As for cloud providers rolling out IoT device-management and analytics services, it's worth remembering that IoT services account for just a fraction of the many, many solutions major public cloud infrastructure platforms provide -- for evidence, just take a look at Amazon Web Services' feature page, where "Internet of Things" is just 1 of 12 major service categories listed.
For cloud leaders such as Amazon (AMZN) , Microsoft (MSFT) and Alphabet's (GOOGL) Google, delivering computing, storage and database services for web and mobile service providers such as Netflix (NFLX) , Pinterest and Spotify is still a larger opportunity than IoT. This is also true of handling traditional enterprise business app workloads. Moreover, theentire public cloud businesses of those tech giants still only makes up a small portion of their total sales.
There are chipmakers and service providers for whom IoT will be a larger needle-mover. But with a handful of exceptions, the companies are more likely to be small and mid-sized firms rather than industry giants. For the latter group, IoT initiatives make for great PR, but often yield comparatively modest sums of revenue.