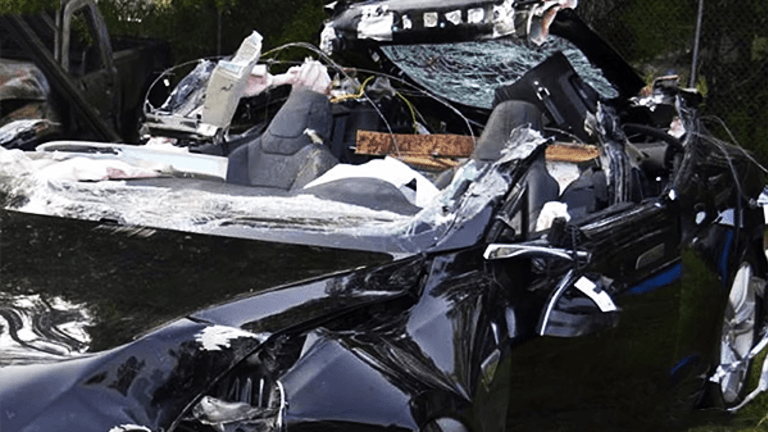 Tesla Is Really Hated by This Large Group of People
Tesla shares were down nearly 6% Thursday afternoon.
Tesla Inc.  (TSLA) - Get Tesla Inc Report short sellers are rejoicing as their bets against the company have yielded $1.39 billion in less than three trading days since July 4. Tesla's share price has declined nearly 19% in about two weeks.
Short interest in Tesla hit a historic high of $10.96 billion last month, but that level has dropped to about $9 billion this week, according to S3 Research.
Tesla's week had a rough start after CEO Elon Musk tweeted that the electric car maker anticipates producing 20,000 vehicles a month beginning in December, below market guidance. News that Volvo (VLVLY) would begin producing only electric and hybrid vehicles by 2019 also put pressure on the stock price.
The week did end on a good note for Tesla, however. Musk tweeted photos of the first Model 3 to be produced on Saturday evening. 
Visit here for the latest business headlines.
Watch more Tesla news on TheStreet: