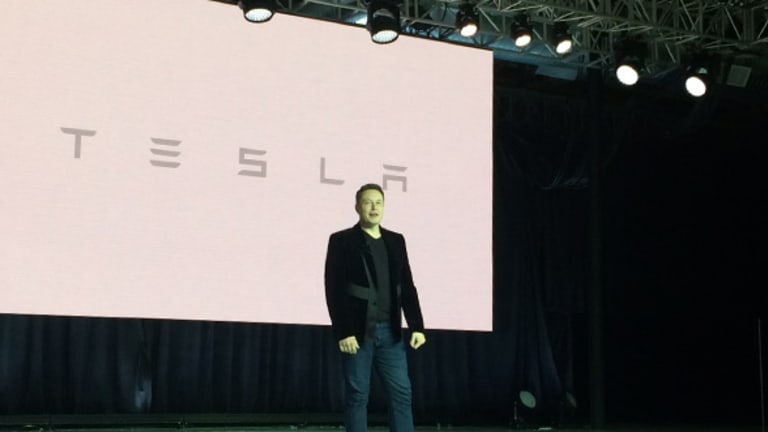 Here's Why Tesla's Elon Musk Just Called Himself an 'Idiot' on Twitter
Of course, Musk is anything but an idiot.
Visionary leaders are often brutally hard on themselves. Case in point: Tesla (TSLA) founder and CEO Elon Musk. 
In response to a question on Twitter Monday evening on when an all-wheel drive Model 3 would hit the road, Musk gave a frank answer. "Early next year," Musk replied. "To start with, we're making the simplest Model 3 first, like we did with S [Model]. Didn't do it with X [Model], because I was an idiot."
Given Tesla's ambitious delivery plans for the Model 3, keeping the car as simple as possible -- as Musk suggests -- may be the best strategy. 
The electric car company will begin to deliver the Model 3 to customers on July 1. Tesla plans to churn out 5,000 Model 3's per week before the end of this year, and 10,000 per week next year.
Tesla shares have surged about 45% to $310.35 so far this year on expectations for a strong debut of the Model 3. But, the stock has mostly traded flat since May 3, when Musk acknowledged some "confusion" among consumers between the Model 3 and the Model S may be impacting sales trends. 
Click here for the latest business headlines.
Read More Trending Articles:
Sears Mind-Blowing Loss and Evaporating Cash Should Only Question If It Could Survive
Editor's Pick: Originally published May 23.