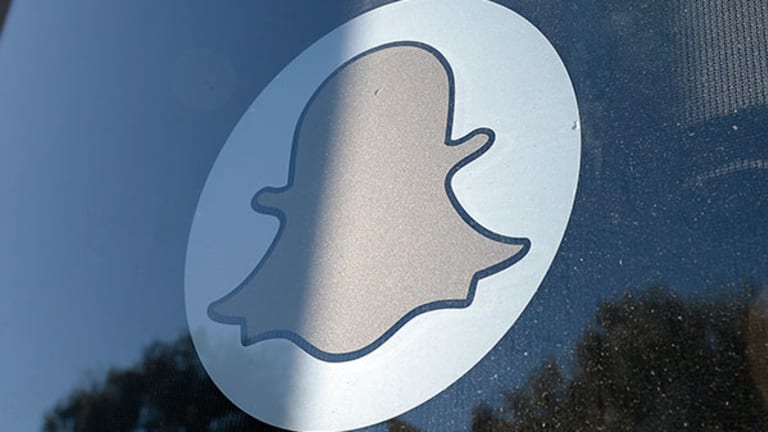 Here's Why Snapchat's Planned $25 Billion IPO May Be Out of Touch
The messaging application has garnered a huge valuation, but investors should look beyond the eye-popping numbers.
Snapchat has filed to go public, which could happen as early as March, and it looks like it will have a whopping valuation of up to $25 billion, the biggest technology initial public offering since Alibaba in 2014 at $21.8 billion.
Tech industry insiders, investors and journalists have been watching and speculating on Snapchat's moves for quite some time.
On the one hand, there are those who saw the shifting demographics of young people using Snapchat and predicted the fall of Facebook to this rising tide, which others think is crazy. On the other hand, there are those who scratched their heads in disbelief when Snapchat turned down Facebook's $3 billion merger offer in 2013. 
To Snapchat's credit, it has become a dominant platform for high school and college age users all the way through to their mid-20s, and the company is expected to post $366.7 million in revenue this year.
Emarketer estimated Snapchat's revenue will rise to nearly $1 billion next year.
Yet, Snapchat has 100 million daily active users, which suggests that estimate could be off.
Facebook owns Instagram, and combined they have about 2.3 billion active users, and it is a fact that digital-marketing agencies have been shifting their advertising dollars to Facebook and Instragram from Alphabet's Google AdWords. That trend is getting stronger as marketers get more adept at those platforms and see positive results. 
Facebook and Alphabet are holdings in Jim Cramer's Action Alerts PLUS Charitable Trust Portfolio. See how Cramer rates the stocks here. Want to be alerted before Cramer buys or sells FB or GOOGL? Learn more now.
Following that logic, when or if there is notable revenue growth at Snapchat, there will have to be a shift in ad dollars from Facebook, Google and Instagram. Before that happens there will be a learning curve for the marketers in control of those budgets.
With just 100 million daily active users at Snapchat, whom we know are only part of a certain demographic, where is the volume for that notable revenue growth or even the ad space?
From the agency standpoint, Snapchat's ad platform hasn't evolved itself enough to have value to anyone except very large brands that can afford to spend more purely on branding than actual return. It is reminiscent of Twitter, which could never find the magic of an ad serving platform that worked to generate returns for advertisers, and obviously, it has hurt the company immensely. 
The evolution of a key ad platform as a revenue source will be vital to Snapchat. It took Facebook a bit of time to get it right, and there is a concern that the company may see a point where ads are too plentiful on its site, which could be a negative.
Facebook is where the growth is.
This article is commentary by an independent contributor. At the time of publication, the author held no positions in the stocks mentioned.