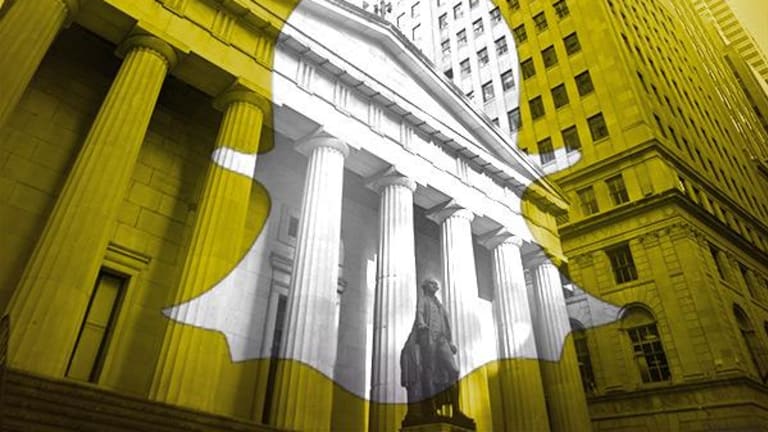 Here's Why Snap's Stock Could Be in for Another Big Plunge on Monday
The social media upstart's 150-day lock up period expires, which means a flood of shares could be hitting the market beginning on Monday.
Just when it seemed that Snap Inc.'s (SNAP) - Get Snap, Inc. Class A Report wild post-IPO ride couldn't get any worse, Wall Street is bracing for another big move in the shares beginning on Monday. 
That's when the Snapchat parent company's 150-day lockup period expires and up to 400 million shares are eligible flood the market, which is expected to put the stock under pressure (Snap's current float is 188 million shares). Those 400 million shares are primarily owned by early investors and insiders such as CEO Evan Spiegel and CTO Bobby Murphy, as well as venture capital firms Lightspeed Venture Partners and Benchmark Capital, among others. Snap has another lock-up period set to expire at the end of August, when as many as 800 million shares owned by employees, directors and other parties are eligible to be sold. 
Lockup periods are a standard part of the initial public offering process, with most ending after 180 days, although they can last anywhere from 90 days to more than a year. Once the lockup expires, company insiders who bought into the stock early (usually at a discount to the IPO price) are allowed to sell their shares. A lockup period exists to prevent a flood of shares from hitting the market right after an IPO, as well as to support the price of a stock, reducing volatility. 
While much of Wall Street agrees that the lock-up expiration is a short-term concern, the potential stock move is hardly welcome news given Snap's recent plunges. The stock has fallen nearly 23% over the month of July (drifting below its $17 IPO price for the first time), and is down 44% since Snap's IPO in March. On Friday, shares of Snap fell 1.4% to $13.81, close to an all-time low. 
The lockup comes amid broader anxiety about Snap's future growth, profitability and rivalry with Facebook Inc.'s (FB) - Get Meta Platforms Inc. Class A Report Instagram. Some of Snap's most bullish supporters have expressed waning confidence (including lead underwriters Cowen and Morgan Stanley) about its ability to live up to its massive valuation, as well as expectations for it to be a high-growth company. 
Facebook is a holding in Jim Cramer'sAction Alerts PLUS Charitable Trust Portfolio. Want to be alerted before Cramer buys or sells FB? Learn more now.
Snap will also be in focus when it reports its latest quarterly earnings on Aug. 10. Wall Street is expecting Snap's top and bottom line to increase quarter-over-quarter and for it to post a sequential increase in daily active users; in its first quarter as a public company, it posted a massive $2.2 billion loss. 
Until its next report, however, most investors eyes are fixed on what the outcome of the lockup expiration will be. A 2001 study from researchers at Penn State University found that, based on a survey of 1,948 share lockup agreements between 1988 and 1997, the average stock fell about 2% around the time of the lockup expiration. Snap will likely see a downward swing in its stock price, but the move may prove to be more muted as there has been extensive publicity about its impending lockup, said Kathleen Smith, manager of IPO-focused exchange-traded funds at Renaissance Capital. 
"The anticipation of the lockup period has pushed the stock down a lot," Smith explained.
There are also some factors concerning Snap that could make its lockup worse than others in the past, however. It's a bad sign when there are a larger-than-usual amount of shares relative to a stock's tradable float, Smith noted. Snap's lockup expiration is a little more than six times its tradable float, she said. 
Amazon, PayPal, Twitter and 10 Other Companies All Just Revealed Valuable Lessons
Other concerns surround the fact that global index provider FTSE Russell announced on Wednesday that it would begin requiring companies on its indexes to have a minimum of 5% voting rights in the hands of public shareholders. This means that Snap will be excluded from the index due to its unusual non-voting share structure.
Being included on major indexes is viewed as a key milestone for young companies, as it makes their stock required to be owned by passive funds and other indexes, according to Reuters. Issues like this may take a while to materialize any impact on Snap, Smith said, but it's definitely viewed as a long-term negative. 
Snap's stock may also be in lower demand as investors remain wary about whether its high-flying valuation is justified, Smith noted.
"Maybe we'll see a bit of relief between now and August 10th, but I think the stock is going to be in volatile territory until investors get a better idea of how to value this company," Smith added.
All of these concerns have led many investors to short the stock leading up to the lockup expiration. Snap short interest -- or wagers against a company's stock price -- was about $1 billion as of July 24, according to short interest data firm S3 Partners. Short interest in Snap has been building over the last couple months. 
"With short interest increasing even at these expensive borrow rates, it looks like short sellers are positioning themselves for a dramatic selloff in Snap's stock price after the lockups expire," S3 wrote.
Don't Miss These Weekend Reads on TheStreet:
How Birchbox Took on Macy's, J.C. Penney and the $500 Billion Beauty Counter