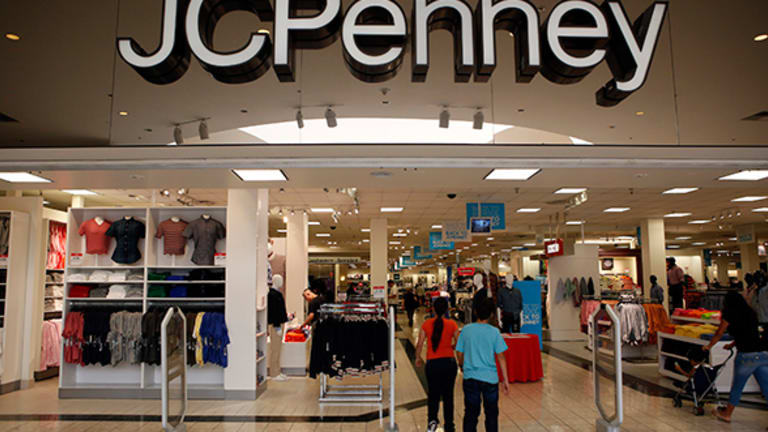 Here's Why Sears, J.C. Penney and Macy's Still Need to Close Hundreds More Stores
Department stores will need to shrink dramatically if they are to survive, according to a new report from Green Street Advisers.
Department stores will need to shrink dramatically if they are to survive, according to a new report from Green Street Advisers.
The American department store will continue its slow and painful death unless drastic steps are taken. 
That's the takeaway from new research out of real-estate research firm Green Street Advisers, which estimates the nation's department stores averaged a paltry $165 in sales per square foot last year, a 24% decline since 2006. That abysmal total likely reflects the consumer shift toward buying apparel and home goods online, therefore making a trip to a three-level Macy's (M) - Get Report or J.C. Penney (JCP) - Get Report  bricks-and-mortar store increasingly unnecessary.  
For department stores to boost their sales per square foot, which is vital in driving profits due to the high rents an anchor store such as Macy's pays, Green Street proposes a drastic measure. The firm says the department store sector needs to shed about 800 locations in the U.S, or one-fifth of all anchor space in U.S. malls, in order to reach the productivity levels they had a decade ago.  
Sears Holdings Corp. (SHLD) would need to shutter roughly 300, or 43% of its Sears stores, to recapture the sales per square foot it had in 2006, estimates Green Street. Meantime, J.C. Penney would have to close 320 locations, or 31% of its store base. By comparison, Macy's, which has been one of the more aggressive department stores to close under-performing locations in recent years, would only need to eliminate a further 70 sites, or 9% of its base.
For their part, department stores are doing everything they can to try to turn things around. 
Macy's is currently in the process of closing 35 stores this spring. After the stores are shuttered, Macy's will operate about 730 stores in the U.S., down from 858 in 2006. The company is also investing to revamp its very best locations, adding traffic drivers such as expanded cosmetics sections with personalized customer service and Best Buy (BBY) - Get Reportelectronics shops.
More recently, the company has opened up its new Backstage outlet concept inside of its full-priced Macy's stores.  "The off-price concept has been real popular," a Macy's cashier at a Long Island, NY store told TheStreet after the below photo was snapped.  
Meanwhile, J.C. Penney plans to close seven stores this year, leaving it with 1,013 stores in the U.S. vs. 1,033 in 2006. Similar to Macy's, J.C. Penney is overhauling the look of its stores in an attempt to attract more customers. The company recently started
at certain locations, while continuing to open up
and emphasizing salon services in its regular weekly marketing. 
Struggling Sears is mostly relying on aggressive store closures to stem the tide in productivity as a weakened financial state has left it unable to invest in the appearance of its stores. The company  said recently it will close 10 of its namesake locations (as well as 68 Kmarts) by the summer, leaving it with about 695 mall-based Sears locations. In 2006, Sears had 861 mall locations.