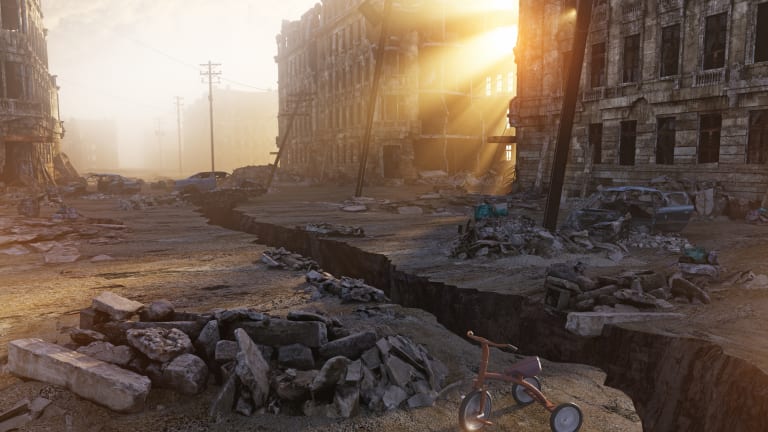 The Devastating Retail Earthquake Is Swallowing CEOs Alive
Being innovative and nimble as the future becomes the present can help CEOs succeed.
The latest data keeping retail CEOs up at night comes from a new Conference Board study on CEO turnover.
In 2016, outright terminations accounted for half of the retail and wholesale sector's CEO turnover at S&P 500 companies.
We suspect that a trifecta of challenges caused—and continues to cause—high dismissal.
First, for traditional retailers, a top challenge comes from fierce online competition. In 2016, online retail sales in the U.S. grew by almost 16% compared with the year prior; in that same time frame, bricks-and-mortar retail sales inched up by less than 3%.
Second, there's the regulatory environment—namely, state laws governing sales taxes that have sometimes given online retail a leg-up.
In many states, where an online competitor has lacked a physical presence, the online retailer has a price advantage over brick-and-mortar stores. This legal environment is evolving, including a recent precedent-setting Supreme Court decision that allowed the state of Colorado to collect sales taxes from online retailers.
And third, traditional retailers are feeling heat from activist investors. Many are forcing companies to divest its real estate and add mountains of debt to company balance sheets. When a business owns its real estate, as does Macy's Inc.
, Sears Holdings Inc.
(SHLD)
and J.C Penney Company Inc. 
(JCP) - Get J. C. Penney Company, Inc. Report
, it enjoys the benefit of not having to pay rent, and ends up with a higher cash flow. After a business divests its real estate, rent expenses skyrocket—killing earnings—and imputed debt rises on the balance sheet. This deals a one-two punch: reduced cash flow and reduced overall company value.
The challenges facing traditional retail show no sign of going away soon. But those leaders who relentlessly pursue innovation, both online and in their stores, will stand a greater chance of staying out of the crosshairs—and at the same time, benefit customers, employees and owners.
When it comes to innovation and how companies are adapting to the new landscape, many companies do stand out. The vision and creativity coming out of the menswear company Bonobos certainly is impressive. At its relatively small brick-and-mortar locations, customers can experience the still-valuable physical elements of shopping for clothing. And they can do so without the company bearing the level of costs traditionally associated with large, fully stocked, fully staffed stores. Buyers have an opportunity to familiarize themselves with the company's sizes, fabrics, and fits. However, their online offering is also attractive; customers don't pay for shipping. The concept is fresh and encouraging, as acknowledged by its recent purchase by Walmart Stores Inc  (WMT) - Get Walmart Inc. Report .
The retailer Zara, owned by INDITEX SA, is another example. Considered the best of the new breed of "fast fashion" retailers, Zara slashed the fashion-development cycle from months to weeks and instituted designer quality without the cost. The retailer cut its bureaucracy and implemented a system of constant information exchange throughout its entire supply chain—from customers to store managers, from designers to warehouse managers, and beyond. What's more, Zara's organization, operational procedures and office layouts are all designed to facilitate a constant flow of communication.
Which company will be standing at the end of retail's earthquake? Those with leadership that is forward-thinking and quick to execute. To stem the tide of record-high CEO dismissals, boards and management urgently need to embrace innovation.
Commentary by Steve Odland, CEO of the Committee for Economic Development and former CEO of Office Depot and AutoZone, and Matteo Tonello, managing director of corporate leadership at the Conference Board.
More of What's Trending on TheStreet:
These 10 Office Catch-Phrases Will Drive Your Coworkers Absolutely Insane