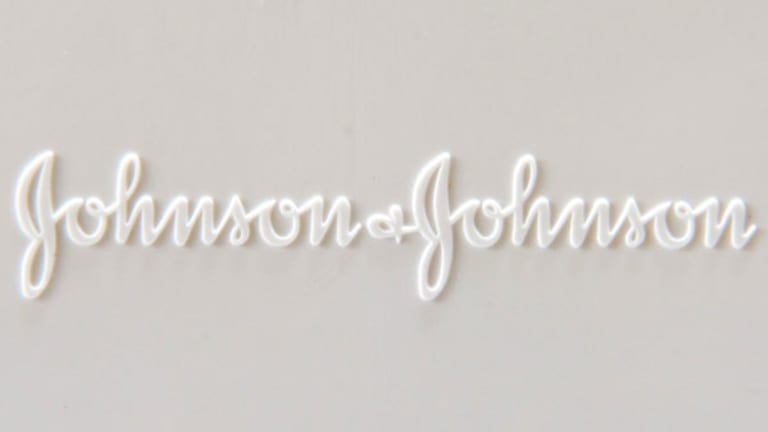 Here's Why J&J Is the Most Consistent Dividend Stock in the World
Johnson & Johnson, the most consistent dividend stock in the world with 54 consecutive increases, has also had 32 straight adjusted earnings-per-share increases.
The world of business isn't easy, with eight of 10 start-ups failing in the first 18 months.
Competition is fierce for small and large businesses alike. Even gigantic publicly traded companies aren't immune.
Washington Mutual, for instance, had more than 2,000 retail locations when it collapsed in 2008.
Competition and rapid change make it difficult for any business to grow from year to year. That is what makes Dividend Aristocrats so impressive: They have found a way to increase their dividends for 25-plus consecutive years.
But health care and consumer products giant Johnson & Johnson (JNJ) has an even more impressive dividend streak, paying increasing dividends for 54 consecutive years. This makes it one of only 18 Dividend Kings, stocks with 50-plus years of consecutive dividend increases.
A 54-year dividend streak puts this business in contention for being the most consistent dividend stock in the world, but what puts it over the top is its amazing earnings streak.
Earnings are more difficult to increase year after year than dividends. If earnings dip one year, management can raise the company's payout ratio to keep a dividend streak alive.
But for earnings to grow, the underlying business needs to keep growing.
J&J has increased its adjusted earnings per share for 32 consecutive years. Ronald Reagan was president when this dividend streak started, and the U.S. was still in a Cold War.
That is what makes this business the most consistent one in the world.
How has J&J been able to increase its EPS year after year? Through a mix of diversification, operating in a growing sector of the economy and several strong competitive advantages.
J&J is more like three businesses rolled into one. Each of the company's three segments could easily stand alone. 
They are the consumer segment (18% of total revenue), medical devices (35% of revenue) and the pharmaceutical segment (47% of revenue).
J&J's smallest segment is the most recognizable. The consumer segment boasts an enviable collection of brands, including Aveeno, Band-Aid, Listerine, Neutrogena, Tylenol and Visine.
The company's medical devices segment makes a wide range of devices for cardiovascular care, diabetes care, diagnostics, orthopedics, surgery and vision care.
And J&J's pharmaceutical segment, with $13.5 billion in sales last year, operates in five divisions: immunology, infectious diseases, neuroscience, oncology, and cardiovascular and metabolic diseases.
J&J is also widely diversified geographically, with 52% of the company's revenue coming from the U.S. and 48% from international.
The company's wide diversification makes its cash flow more stable than if it operated in a more narrowly defined niche or geographically.
J&J's earnings and dividends track record show that it has a bevy of durable competitive advantages. These competitive advantages can be broken down into three categories: brand-based; research and development-based; and size and size- and scale-based.
In terms of the brand-based competitive advantage, the company has spent about $2.5 billion a year on advertising in each of the past three years. There are very few companies that can spend billions of dollars to promote their brands.
Meanwhile, J&J spent about $9 billion on R&D last year. The company's large R&D budget allows it to reliably create new medical devices and pharmaceutical products to drive sales in the future.
Both these competitive advantages are supported by the company's strong cash flow and global scale. The sheer size of J&J allows it to outspend smaller rivals. 
J&J is the largest health care business in the world, based on its $326 billion market capitalization. By comparison, Pfizer is second, with a $211 billion market cap, more than $100 billion smaller than J&J.
Additionally, J&'s diversification means that management can take cash flow from slower growing segments and reinvest the proceeds into higher-growth or higher-margin business lines.
J&J is trading for an adjusted price-earnings ratio of 18.9. This is a reasonable valuation level for one of the safest and highest-quality businesses in existence, especially considering that the S&P 500's P/E ratio is 25.1.
Investors should ask themselves if J&J is of a higher quality than the average S&P 500 business. The answer seems obvious, and that is why J&J appears reasonably priced at these valuation levels.
J&J compounded its earnings per share growth at 6% a year over the past decade. Analysts estimate growth of about 8.5% a year going forward, though 6% is probably more likely and more conservative, given the company's historical growth rate.
In addition, J&J has a dividend yield of 2.7%. The company's 6% expected EPS growth rate, combined with its 2.7% dividend yield, gives investors expected total returns of 8.7% a year.
J&J has an above-average rank using The 8 Rules of Dividend Investing, thanks to its solid total return potential, reasonable valuation and low risk. The company makes an excellent long-term holding for investors looking for stability and dividend growth over time.
This article is commentary by an independent contributor. At the time of publication, the author held no positions in the stocks mentioned.