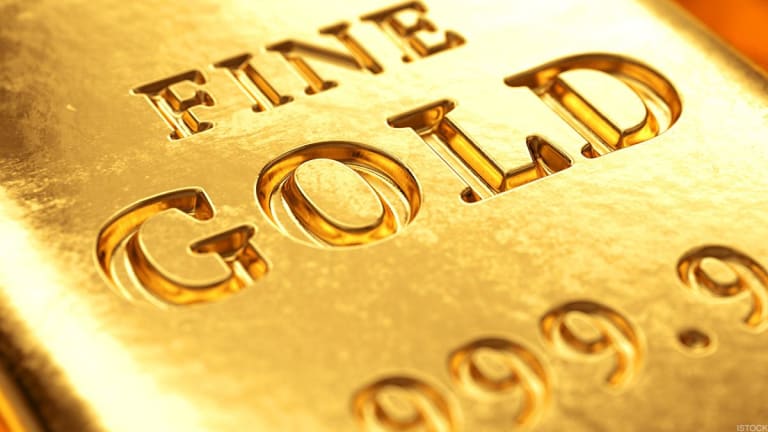 Here's Why Investors Should Still Pay Attention to Gold Miners: Chart
Gold miners continue to look bullish this fall.
U.S. markets are staging a long-awaited rebound this week, bouncing higher for a third straight session Wednesday after a particularly nasty short Thanksgiving trading week.
That might pull investors' attention back away from conventionally defensive assets like gold. But that's a big mistake. After a prolonged stretch of underperformance, gold is finally staging a major turnaround here.
Simply put, gold has moved from laggard to leader territory from a price standpoint. And now looks like as good a time as any to build a position in the metal. To figure out exactly how to trade it, we're turning to the charts for a technical look.
Leading things off is the popular VanEck Vetors Gold Miners ETF (GDX) - Get VanEck Gold Miners ETF Report , an exchange-traded fund that holds 49 different publicly traded gold mining stocks. GDX is popular because it's a one-stop shop for exposure to gold-mining companies.
Shares broke higher in a classic reversal setup back at the beginning of October, and since then, they've been managing to make a series of long-term higher lows that defines an uptrend. Most gold-watchers will likely consider the important trendline in GDX to start at this ETF's September lows. Instead, I think a more important trendline starts at the swing low in August that precedes that September reversal (the dashed line on the chart). That trend is less aggressive, and it's also a common way to define a trend during periods of high sentiment swings.
Meanwhile, relative strength continues to show that GDX is still outperforming the S&P 500 here. A near-term dip to trendline support in GDX looks like a solid buying opportunity with well-defined risk.
In individual gold miner names, not all stocks in this corner of the market are created equal. One of the strongest gold mining stocks right now is Barrick Gold (ABX) :
Barrick has been rallying extremely hard in the face of stock market volatility, most recently consolidating just below the key resistance level at $13.50 set earlier this year. Simply put, a breakout through $13.50 is a signal that Barrick is opening up more upside potential in the short-term.
However you choose to play it - through GDX or ABX - gold's status as a hedge in volatile markets makes it worth keeping an eye on here, even as the broad market manages to push higher in the final stretch of November.
This article is commentary by an independent contributor. At the time of publication, the author held no positions in the stocks mentioned.