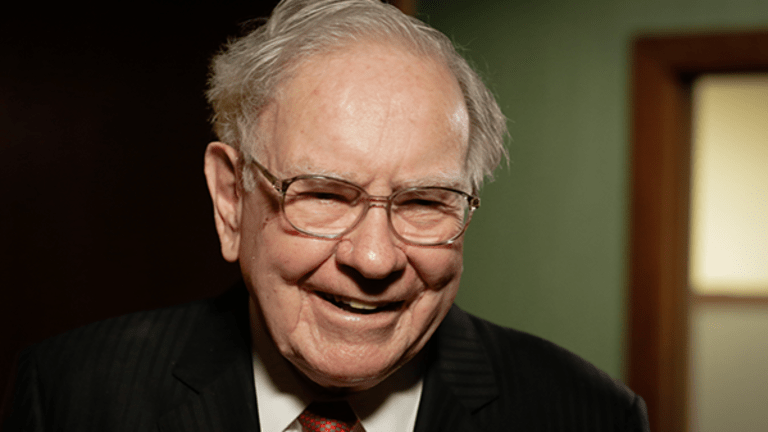 This Is Why Warren Buffett Thinks People Are Loading Up Debt on Their Credit Cards Again
Consumers are using their plastic.
Consumers are back to using their credit cards, and Warren Buffett thinks that's in large part due to the stock market rally in the wake of Donald Trump's presidential win. 
"Credit card data will tell you a lot about what consumers are doing," Buffett said in a CNBC interview on Monday, highlighting solid results by Visa (V) - Get Visa Inc. Class A Report , MasterCard (MA) - Get Mastercard Incorporated Class A Report and American Express (AXP) - Get American Express Company Report . Buffett added that credit card spending data has been "quite strong", which is pretty dead on accurate. 
For the first time since the financial crisis of 2008, credit card debt hit $1 trillion last year, according to the Federal Reserve. For Visa, U.S. payments volumes grew 12 percent in the first quarter, with credit growing 21 percent and debit 3 percent. Meanwhile, U.S. volume for MasterCard rose 5 percent in the quarter.