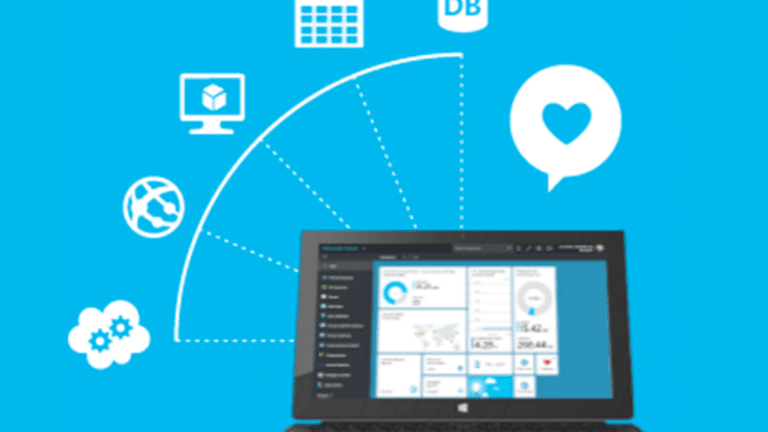 Microsoft Has This One Killer Business That's Been Doubling in Size
Azure is driving the tech giant's turnaround.

Microsoft Corp.  (MSFT) - Get Microsoft Corporation Report  reported a superb quarter after-hours on Thursday and a key catalyst driving both the company's top and bottom line beat was its cloud unit.
Sales from its cloud product Azure grew 97% year-over-year, while Intelligent Cloud revenue stood at $7.4 billion, up 11% year over year. In Microsoft's previous quarter, the company reported that Azure revenues grew 93% year-over-year.
In light of those impressive results produced by Azure, here are some of the things that are making the platform so wildly successful.

What is it
Azure was introduced in October 2008 and released in February 2010 as "Windows Azure" before being renamed "Microsoft Azure" in March 2014. Azure is an integrated set of tools, templates, and managed services. The platform seamlessly allows for IT professionals to build and manage enterprise, mobile, Web, and Internet of Things (IoT) apps.

What are its basic features?
Azure provides businesses with detailed analytics. The platform helps companies gather valuable insights from data, and lets companies scale compute power up or down with just the click of a button. It also provides solutions for mobile apps, and gives companies the ability to create, manage and distribute media in the cloud.  

Why is it doing so well?
One advantage of Microsoft Azure is its compatibility with both Windows and Linux products. Another is that it lets IT professionals quickly build and launch modern, cross-platform web and mobile applications. They are then able to store information in the cloud and back it up for quick and easy recovery. Azure also allows customers to run their enterprise applications as well as large scale computing processes to produce accurate predictive analytics. 

How much does it cost?
Microsoft Azure offers a simple pricing system where customers don't pay upfront costs and only for what they use. You can try their pricing calculator here for further details, which gives monthly pricing based on the features and services you choose.