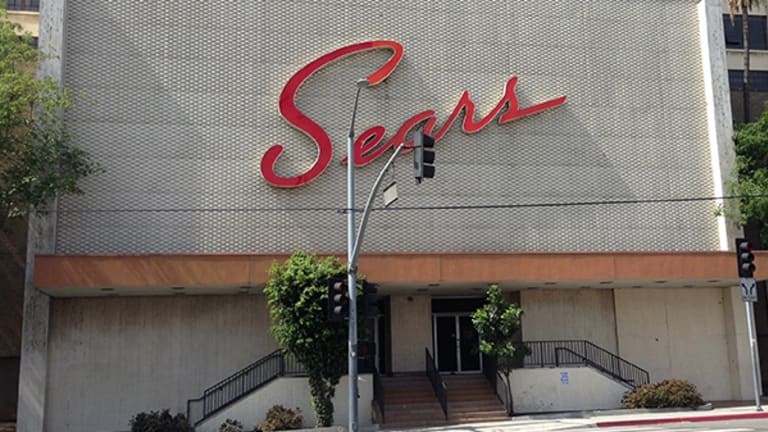 Here's the Shocking Amount of Cash Dying Sears May Burn Through This Year
Sears could be on the hunt for more cash real soon, suggests Fitch Ratings.
Given how much cash Sears (SHLD) may burn through when the books are closed on another year of losses, the dying retailer better have a plan to raise a ton of greenbacks quickly after the holidays if it wants to see Black Friday 2017.
Fitch Ratings managing director, Monica Aggarwal, estimated Sears will burn through a shocking $1.6 billion to $1.8 billion in cash this year, fueled in large part by as much as $1 billion in earnings before interest, taxes, depreciation and amortization (EBITDA) losses. A year ago, Sears lost $837 million on an EBITDA basis, according to Fitch Ratings. 
Fitch Ratings defines Sears' cash burn as cash flow from operations after taking into consideration capital expenditures and pension contributions. The result would make it eight straight years of cash burn for Sears, according to Bloomberg data.
Sears' cash and equivalents declined to a dangerously low $276 million in the second quarter from $1.8 billion a year ago. The company was forced to accept $300 million in financing from CEO Edward Lampert's investment vehicle ESL Investments in August in an effort to make it through the holidays. Sears' cash flow outlook remain bleak, too, for several reasons.
First, given the prospect for continued steep losses next year, Sears will likely have another operating cash outflow. Meanwhile, Fitch estimates that Sears' interest expense, capital expenditures and pension outlays will tally $800 million, and it will need need $500 million to $650 million to fund seasonal working capital. Hence, it doesn't take a mathematician to figure out Sears needs to raise cash -- and do so fast if it wants to survive another year.  
Sears spokesman Howard Riefs didn't return a request seeking comment. 
The concerning cash flow outlook has caused Fitch Ratings to sound the alarm bell on the once iconic retailer. Sears has "significant default risk" within the next 12 to 24 months, triggered by years of weak store traffic and high levels of debt, Fitch Ratings said in a redent report.
"Default risk means most likely a bankruptcy, or a Chapter 11 filing," said one of the report's authors, Sharon Bonelli, in a phone interview, meaning that the company will either have to liquidate to pay back its creditors, or reorganize in bankruptcy court and hope to stay alive by emerging as a smaller entity. At issue for Sears, which is battling declining cash flow amid a prolonged stretch of losses, is repaying some $2.8 billion in high yield bonds and institutional term loans coming due in the next few years.
Sears' "restructuring risk is high over the next 12 months, as our 'CC' rating would suggest," said Aggarwal. 
Fitch joined Moody's Investors Service in voicing serious concerns about Sears. Moody's recently slashed its speculative-grade liquidity rating on Sears one notch to SGL-3 from SGL-2. The new rating reflects the likelihood that Sears will continue to need outside financing to stay in business, and that it may require covenant relief to maintain orderly access to funding lines.
"We recognize the risks associated with relying on these sources and continued shareholder support to finance its negative operating cash flow which is estimated by Moody's to be approximately $1.5 billion this year," said Christina Boni, a Moody's vice president.
Meanwhile, the selloff in Sears shares has accelerated since the company released its disastrous second quarter results on Aug. 25 -- shares are down about 20% -- as investors question the chain's viability.
Second-quarter same-store sales at its discount unit Kmart fell 3.3%, representing the seventh straight quarterly decline. Sales were pressed in some of Kmart's most important categories, including pharmacy, groceries and consumer electronics.
As for Sears, it notched its eighth consecutive same-store sales decline as sales fell by 7%. Weakness was felt across the board for Sears, with home appliances, apparel, cosmetics and footwear all showing declines in sales.