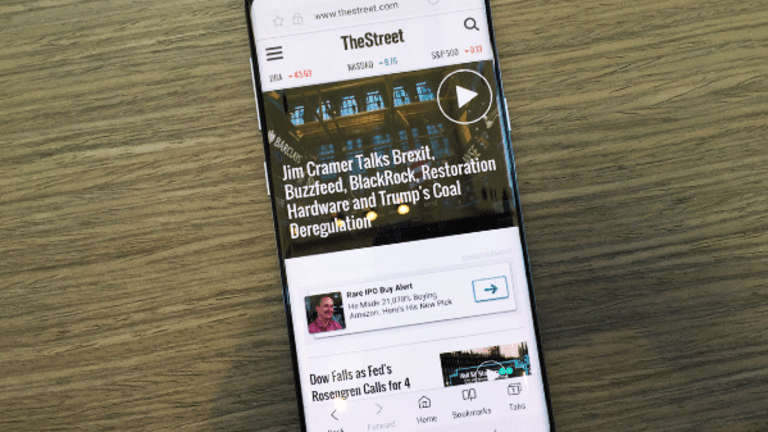 Here Are the Coolest Features on Samsung's Galaxy S8 Smartphone That Goes on Sale Friday
A big day for Samsung.
Samsung is riding some momentum into the release of its Galaxy S8 smartphone on Friday, probably much to the dismay of rival Apple (AAPL) .  
"It's still a bit early, but initial response to the pre-orders that have begun at various places across the world have been better than expected," Koh Dong-jin, chief of Samsung's mobile division, said at a media gathering, Reutersreported a week ago.
On Monday, Samsung said that preorders for its upcoming Galaxy S8 smartphone were surpassing last year's Galaxy S7 and S7 Edge's preorder numbers. 
The tech giant, which is battling back after its exploding battery debacle last year, unveiled the impressive Galaxy S8 and S8 Plus in late March. Both smartphones have a slick look, made so by the removal of the physical home button and the introduction of the "infinity" screen. The screen brings text right to the edge of the device. Further, both the S8 (5.8 inch display) and S8 Plus (6.2 inch display) are very slim -- we found both easy to hold while also maneuvering through the various apps.
The Galaxy S8 will cost $750 and the S8 Plus will cost $850.
Here is everything of importance regarding both phones.