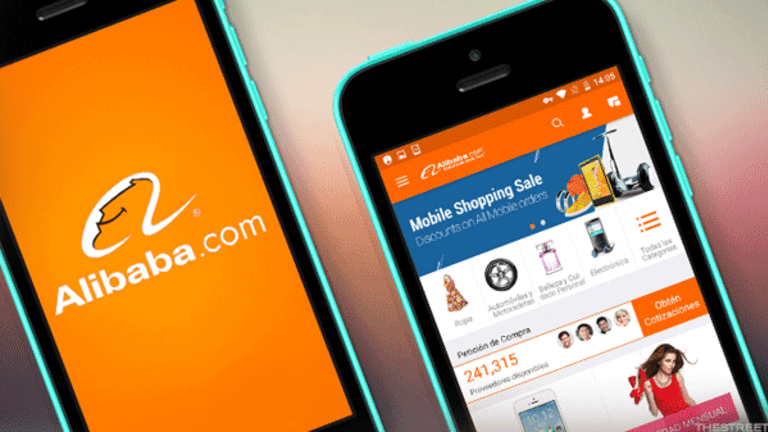 Here's the Most Important Number to Watch for in Alibaba's Quarterly Report
Alibaba has a lot of divisions, but here's the one figure you should look out for in Thursday's earnings report.
Alibaba (BABA)  is a complex company with six core e-commerce businesses in addition to its payments, media and cloud arms. But for a quick snapshot of how the company is doing, investors should look for the monthly active users (MAUs) in its earnings release on Thursday morning before the market open. 
An uptick in MAUs is key for the company because it will automatically lead to an uptick in gross merchandise value (GMV), Tigress Financial Partners CIO Ivan Feinseth pointed out. 
Alibaba added 14 million MAUs to its China retail marketplaces last quarter for a total of 507 million MAUs. That's a 24% increase from the 410 million MAUs in the year-ago period. But the company still has a long road ahead to hit its goal of two billion MAUs in 10 years.
Alibaba also has a ways to go to hit its $1 trillion GMV target by 2020, but driving up MAUs would be a good way to move towards that, Feinseth said. This past year, GMV came in at $547 billion, up 18% from the year prior. To reach $1 trillion in the next three years, GMV will need to increase 82.8% from this year's figure.
While the Chinese e-commerce giant isn't well-known for its social features here in the U.S., that's a large driver of its shopping business in China, Feinseth noted. Alibaba's Taobao Marketplace, which launched in May 2003 as a way for small businesses and individuals to sell items (much like eBay (EBAY) ), lets users shop but also share product knowledge and lifestyle content. The site even offers a "digital mirror" so users can virtually apply makeup, as well as various webisodes.
Letting users create brands on the site and exchange information about products helps boost engagement and retention, the company said in its last earnings report. Mobile revenue for Alibaba's e-commerce businesses increased 80% last quarter to $13.18 billion, accounting for 80% of its total retail revenue in China. In addition, revenue per annual active buyer hit $36 last quarter, according to the company, up 29% from $28 in the same period last year. 
Shares of Alibaba are near an all-time highs heading into earnings. The stock is trading up 82% year-to-date to $159.35 in afternoon trading on Wednesday, just shy of its 52-week high of $160.39. Feinseth says he thinks the stock can rise an additional 20% to 40% in the next year due to significant growth drivers, including increasing MAUs. 
The 43 analysts surveyed by FactSet have a total of 40 "buy" ratings and three "hold" ratings on Alibaba. The average price target set by the 43 analysts for Alibaba is $175.35. 
More of What's Trending on TheStreet: