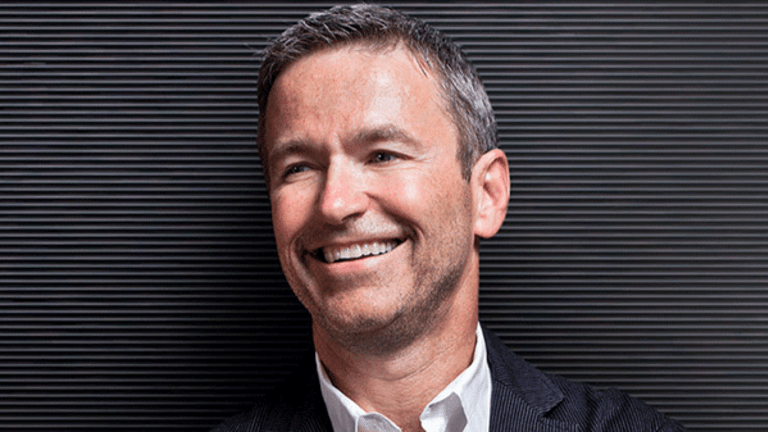 The new CEO of Lands' End (LE) - Get Lands' End, Inc. Report , Jerome Griffith, has to do something his predecessor couldn't -- broaden the appeal of the long-time catalog brand so it no longer has to rely on dyingSears Holdings (SHLD) for sales.
On Monday, Lands' End tapped its second consecutive luxury industry CEO in Griffith, the one-time chief executive for high-end luggage purveyor Tumi. He will assume the role vacated by Federica Marchionni, a recruit from Dolce & Gabbana, who unceremoniously left in September.
Marchionni's attempt at making over Lands' End over a two-year stretch, which included a foray into splashy advertising for higher-priced designer-inspired clothing that turned off Lands' End's no-frills shoppers, failed miserably. The company has lost money in three straight quarters as a result of soft sales, and the stock has shed about 21% to $17.65 over the past year. 
Now, Griffith has to balance playing to Lands' End remaining core customers -- who still enjoy buying basic clothes via the company's catalogs -- while trying to attract new consumers who are looking for pizzazz in their clothing. It's essential he finds the magic fast because selling through Sears' stores, battling horrible foot traffic and dwindling cash, is proving to be a losing proposition. The situation could get particularity worse for Lands' End if Sears decides to restructure or declare bankruptcy in 2017, which would likely lead to sweeping store closures.
Lands' End had 219 shops in Sears as of the third quarter ended Oct. 28. Those shops collectively had a brutal three months. Sales in the company's retail segment, which mostly comprises its Sears shops and its own retail stores, plunged 15.2% from the prior year to to $39.3 million. Year to date, that segment's sales have fallen 10% to $126 million. The Sears business now makes up about 14% of Lands' End's overall sales.