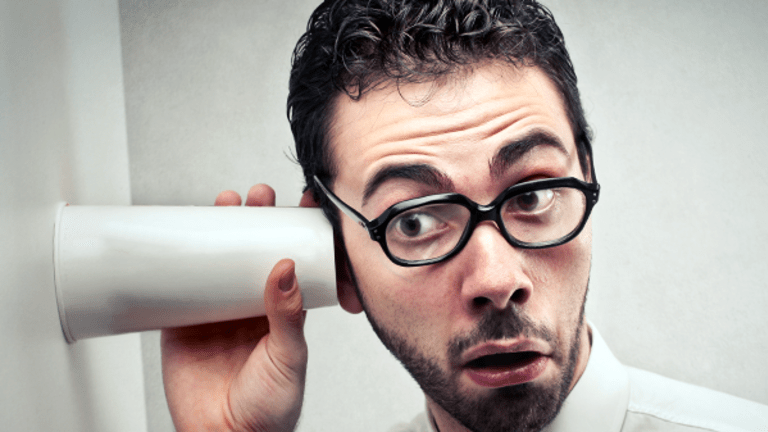 This Is When to Buy United Technologies With Deal Talk Swirling
Shares of UTX are likely to break below some key support soon, since large deals create uncertainty.
Shares of the world's largest aircraft parts manufacturer, United Technologies Corporation (UTX) , are under selling pressure Monday after numerous reports hit over the weekend that the company is in talks to acquire aviation-equipment supplier Rockwell Collins Inc. (COL) .
Neither company is commenting on the rumors, but at last check shares of Rockwell Collins are trading up 4% to $123 a share, and shares of United Technologies are off by 1.8% to $119.30 a share. Over the last three months heading into these rumors, shares of Rockwell Collins are up 19%, while shares of United Technologies are off by 2.4%.
If it turns out the rumors are true, then the combination would bring together the world's largest and fourth-largest aircraft parts manufacturers and it would rank as one of the biggest deals ever for the aerospace industry. Rockwell Collins' market cap is currently around $20 billion, and United Technologies market cap is a staggering $95 billion.
Here Is One of My Best Stock Ideas, Doug Kass Explains
Often times a large acquisition like this one would potentially create more uncertainty for the company doing the acquiring. It takes a great deal of time to integrate two large companies and to streamline the business units. Plus, you have to factor in possible changes to corporate culture and unforeseen expenses and costs.
"After no progress in raising EPS for five years, we do not see this as the right to distract UTX management with the implementation of a major deal like Collins," Bernstein's Douglas Harned, Christian Laughlin and Finbar Sheehy wrote in a note to clients on Monday.
If you take a look at the chart for United Technologies, you'll notice that the stock is gapping-down notably Monday morning, following Friday's close that saw the stock finish right on both its 20-day and 50-day moving averages. Shares of United Technologies have been printing lower highs over the last month and half, since it tagged its new 52-week high of $124.79 a share in mid-July.
Now shares of United Technologies are trending lower with notable volume, and the stock is setting up to break below some key near-term support levels between $117.96 to $117.85 a share. Traders should avoid this stock, or look for short-biased trades in the near-term if it breaks and closes below $117.96 to $117.85 with volume that hits near or above its three-month average action of 2.53 million shares a day. 
A close below those levels will set this stock up to re-test its next significant support levels around $114 to its 200-day moving average of $113.16 a share, or even down to $111 to $110 a share. A drop towards $113 to $110 would likely offer a better entry point for longer-term United Technologies bulls.
Here's the bottom line: a better entry point is likely coming for United Technologies if the acquisition happens, since the uncertainty around integrating the companies will likely cause the stock to break some key near-term support levels.
More of What's Trending on TheStreet:
This article is commentary by an independent contributor. At the time of publication, the author held no positions in the stocks mentioned.