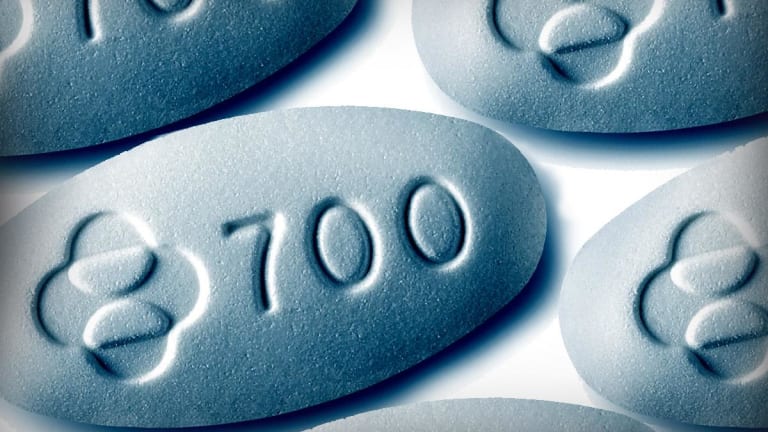 Merck Wins Drug Approval and Part of a Court Case; Here's How to Trade the Stock
Merck shares are pushing through a key level this week.
Merck & Co. (MRK) investors have reason to be thankful this Turkey Day: Shares of the $218 billion pharmaceutical producer pushed to multiyear highs on Tuesday.
The move was driven in part by China's approval of the firm's cancer blockbuster Keytruda in combination, as well as a partial win in a patent dispute with Pfizer (PFE) . Shares of Merck hit the highest intraday levels since 2001 on the bullish fundamental news.
But investors could be staring down an even bigger move in the slightly longer run. Simply put, Merck has new all-time highs within its sights. To figure out how to trade it, we're turning to the chart for a technical look.
While Merck's overall trajectory has been positive in 2019, the shares have failed to keep up with the breakneck pace seen elsewhere in the S&P 500.
Since the calendar flipped to January, shares of Merck have managed to move 16% higher on a total-return basis, versus a 28% surge in the S&P.
Part of that underperformance comes from the fact that Merck corrected hard back in April. And while the shares have since rebounded, they've essentially been held down below the $87 level since their first attempt to cross that line in the sand back in July.
The fact that Merck has been held up by the $87 price level for several months is what makes this setup so interesting right now.
That horizontal resistance level, coupled with up-trending support to the downside since mid-July, forms a pretty textbook example of an ascending triangle pattern. That could help define Merck's price action for the rest of the calendar year.
The ascending triangle pattern is a bullish continuation setup that's formed by horizontal resistance to the top side, with up-trending support below. Yesterday's new highs pushed the shares just above $87, signaling a potential breakout this week.
At this point, it's still a little early to call the breakout confirmed. MRK shares settled in just above $87 in Tuesday's session, and they're holding there on Wednesday. Investors should be on the lookout for a follow-up move that pushes them more materially above that $87 price tag.
The good news is that we could see a more clear-cut buy signal in Merck within the next couple of trading sessions -- though the notoriously low-volume half-session Friday might prolong things into next week.
From a risk-management standpoint, the bottom of the ascending triangle at $82 looks like a logical place to park a protective stop. If Merck violates $82, then the up trend is over and you don't want to own it anymore.
Meanwhile, Merck looks attractive here - and the next up day above $87 is an opportunity to take advantage of. This stock's lifetime highs right above $91.50 look like the next level to get taken out on the way up.
This article is commentary by an independent contributor. At the time of publication, the author held no positions in the stocks mentioned.