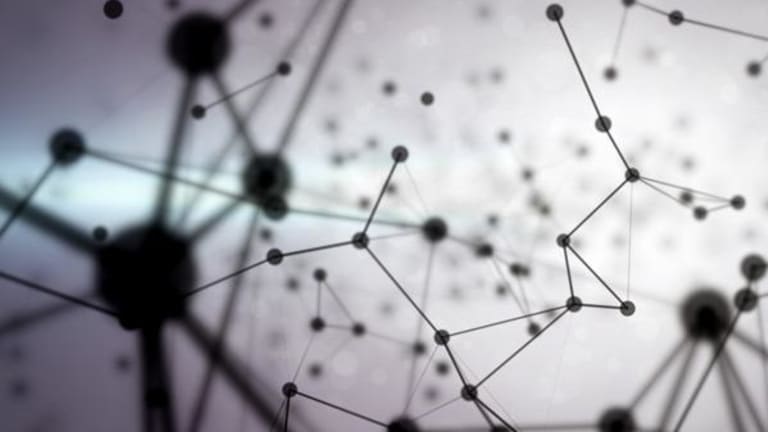 Here's How to Play the Biotech Rebound
The biotech sector suffered a dismal 2016, but the longer-term outlook has rarely been brighter.
Hillary Clinton and Donald Trump shared at least one thing in common. They both publicly railed against high prices for prescription drugs. And they both promised to establish drug price controls if elected.
Now biotech stocks are boxed in. Since peaking at 4,163 in July, 2015, the NASDAQ Biotechnology Index has fallen by nearly a third, to a recent 2,881. But this is not the time to declare the end of the biotech era.
Consider this the reset that far-sighted investors can use to establish a beachhead, before this industry's renaissance.
This sector's rebound will be based on several key factors. It starts with demographics. The global population of people aged 60 and older will surge from around 900 million people today to more than 2.1 billion by 2050. AARP notes that Americans age 65+ (87%) are even more likely to take a prescription drug on a regular basis than those between the ages of 50-64 years (67%).
Second, the campaign season of heated rhetoric is not likely to continue now that the process of governing is underway. As analysts at Merrill Lynch recently noted, "with drug pricing conspicuously absent from the Republican healthcare blueprint released by House Speaker Paul Ryan and the Trump health care plan, we see minimal risk of direct pricing control from U.S. government."
Equally important, the Food & Drug Administration (FDA) will soon have a new commissioner, and history is any guide, the new Republican appointee is likely to seek paths to faster drug approval times, always an industry positive.
Finally, a revamp of corporate tax rates is expected to add a double-digit boost to profits at firms like Biogen and Regeneron.
The challenge with this sector is finding the right horse to ride. Drug pipelines at each of the major firms can swell and shrink with each passing year, and as we've seen with stocks like Gilead Sciences, a major setback for one key drug can wipe out several years' worth of gains.
The wiser move is to spread your best among a basket of strong biotech firms. The question is: What kind of biotech firms hold the greatest appeal.
Big or Small?
Large biotechs, with their sizable roster of drugs already on the market, are typically profitable, and when they lack robust pipelines of new drugs, they can shore up their defenses through acquisitions of smaller biotechs.
The iShares Nasdaq Biotechnology ETF (IBB) - Get Free Report counts stocks such as Celgene and Amgen as top holdings, and is coming off a 21% pullback in 2016. The average holding in this ETF is valued at 9.4 times cash flow, even as cash flow has risen at a 13% annual pace over the past decade, according to Morningstar. But you want to be able to profit from this industry's biggest theme: mergers & acquisitions. A robust pace of share buybacks and dividend growth has driven them. The four top holdings in that ETF hold a combined $84 billion in cash. Of course, three-fourths of that cash is trapped offshore, but an expected tax holiday on foreign profits should free up that cash. Some of the money will go to dividends and buybacks. A lot of it will likely go toward M&A.
That's why the First Trust NYSE Arca Biotechnology Index ETF (FBT) - Get Free Report might be the better choice. The fund focuses on earlier-stage biotech drug developers, as well as the younger, innovative firms that provide the equipment that drives research into the hottest industry niches, such as genomics. Top holdings include Ionis Pharma, United Therapeutics, Incyte and Ilumina.
While biotechs are currently out of favor, their role in the management of our nation's health ensures that this will be a sector to own for years.
---
As an investor facing what promises to be a volatile 2017, you want to be in control of your own destiny. That means being able to predict in advance how much money your investment portfolio will generate. Think it can't be done? Our top analyst has a system that can ensure you will make a profit on more than 80% of your trades. To find out the secret, just click here!
This article is commentary by an independent contributor. At the time of publication, the author held no positions in the stocks mentioned.