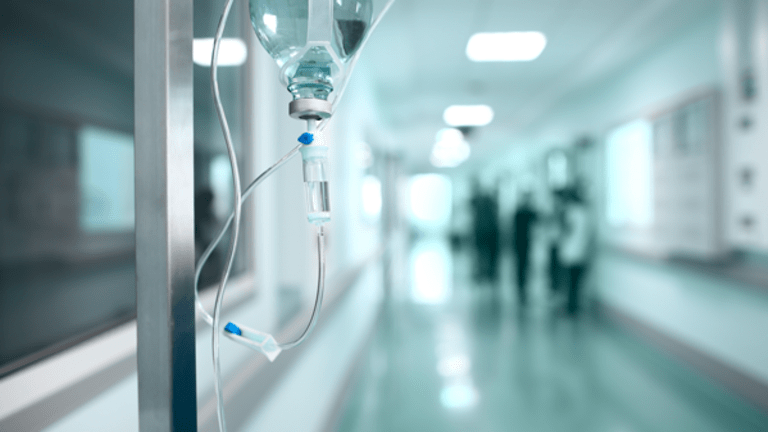 Here's How to Invest in Hospital Stocks Ahead of AHCA Vote
Mizuho analyst Sheryl Skolnick says investing in credit sensitive equities is the best investment option.
As representatives in Congress prepare to vote on a replacement for the Affordable Care Act, hospital stocks saw a pop after months under pressure.
Community Health Systems (CYH) , for instance, was up nearly 9% Friday morning, hitting $9.12 per share. Meanwhile, HCA Holdings (HCA) was up 3%, hitting $85.15 per share, while Tenet Healthcare (THC) was up 7.3%, hitting $17.56 per share.
According to Mizuho analyst Sheryl Skolnick, the safest investment play when it comes to hospital stocks is choosing Tenet or Community. Skolnick wrote in a note that investing in credit sensitive equities like Tenet and Community would be the best way to mitigate the risk from the vote.
"If the bill fails, Community and Tenet likely have the most upside from both short covering and a view that deleveraging can more easily occur," Skolnick wrote. "If it passes, we still have the chance that the Senate will do the right thing and kill this bill, which likely limits the downside, especially for Community by our estimate."
She added that should the vote fail, stocks like Tenet and Community will likely rally thanks to a 20% short interest in the two.
There are, though, some concerns about coverage in the future if the bill passes.
"Specifically, we are concerned about the significant volume headwinds facing hospitals as managed care continues to pressure hospital utilization rates and as we expect fewer people to be covered by exchanges going forward," Skolnick wrote in a note.