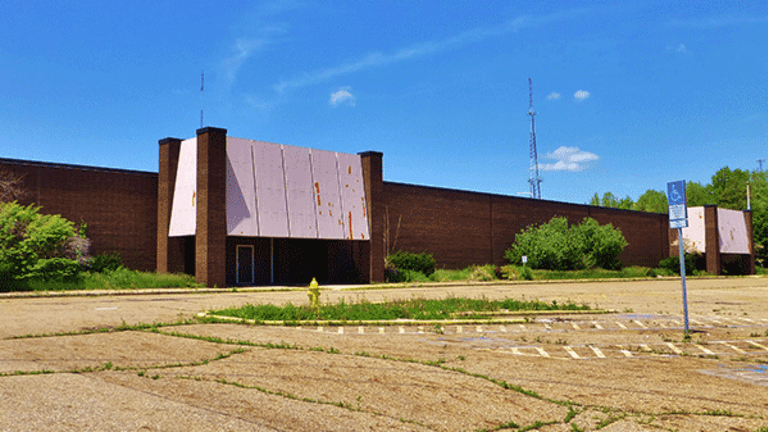 Here's How Home Depot Is Trying to Destroy Dying Sears
Maybe Eddie Lampert's next rampage will target Home Depot.
While Sears Holdings Corp. (SHLD) CEO Eddie Lampert is busy railing on his vendors in blog posts, Home Depot (HD) - Get Home Depot, Inc. Report is preparing to thieve even more of the retailer's once lucrative tools and appliances sales.
"We have an appliance retailer that recently announced store closings, basically going out of business, and we're seeing sales coming our way in an environment where they're liquidating the stores," Tome said, hinting at the impact of HHGregg's bankruptcy. "It's very interesting." In an interview with TheStreet, Tome explained $5 billion in sales -- mostly in tools and appliances -- could be up for grabs for Home Depot should Sears also go under like HHGregg.
Sears, along with a litany of other issues including that its same-store sales plunged 11.9% since the start of the year, has lost a ton of market share in its key appliances business. To preserve cash, the company has cut inventory in appliances which has only made the impact of store closures worse. 
In 2015, Sears' market share in appliances fell to 19%, pushing it to number three on TWICE Magazine market research partner The Stevenson Company's list of the top 50 appliance retailers, just under Home Depot. In 2014, the retailer managed to retain the number two spot, below Lowe's (LOW) - Get Lowe's Companies, Inc. Report which pushed struggling Sears out of the top slot three years ago. At one time, Sears had a 40% share of the appliance industry. 
Twice senior editor Alan Wolf said Stevenson's 2016 data on appliance sales will be released on June 5, but predicted that the results will likely not be pretty for Sears.
"Based on successive same-store sales declines in appliances in Sears Holdings' quarterly earnings reports, and round after round of store closures, I don't think it's a stretch to project that Sears' namesake retail chain will show another sales decrease for calendar year 2016," Wolf said in an email to TheStreet.
Read more of TheStreet's top stories:
If Apple, Facebook and Netflix Keep Diving, the Ugly Trump Stock Market Correction Could Be a Thing
Look How Walmart Just Schooled Everyone Else in Retail -- Jim Cramer Weighs In