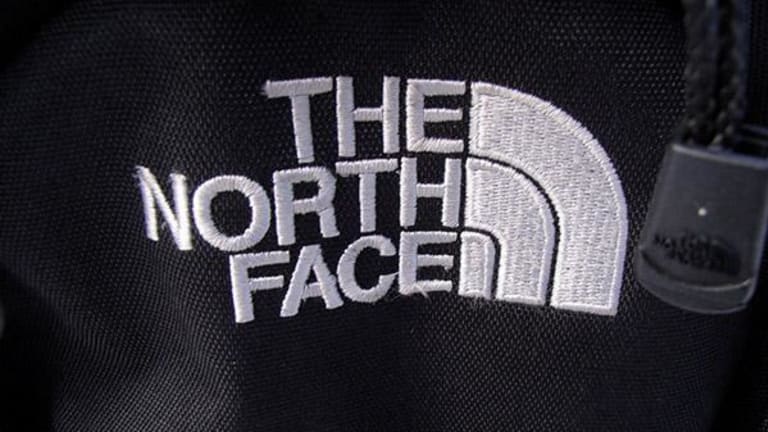 Publish date:
Here's How Apparel Giant VF Corp Scored Its Next CEO
TheStreet talks to CEO Eric Wiseman and the next CEO, Steve Rendle, about the company's leadership transition.
TheStreet talks to CEO Eric Wiseman and the next CEO, Steve Rendle, about the company's leadership transition.
The search for the 11th chief executive in apparel and footwear giant VF Corp's (VFC) - Get Report  117-year history began almost at the time number 10, Eric Wiseman, was appointed to the top job in 2008.
In early October, the steward of mega-retail brands including The North Face, Timberland and Vans announced that Wiseman, 60, would be succeeded by Steven Rendle on Jan. 1, 2017. Wiseman will stay on as executive vice chairman of VF Corp's board of directors.
Rendle, 57, was seen as sitting in the catbird seat to succeed the well-regarded Wiseman after being appointed chief operating officer, and to the company's board, back in June last year. Rendle has more than 30 years of of experience in the specialty outdoor and action sports industry, 16 of which have been with VF Corp. He has overseen all of VF Corp's divisions at one point or another.
Wiseman's handing of the baton to Rendle interestingly mirrors how he eventually secured the top job. The long-time retail exec was appointed CEO effective Jan. 1, 2008, succeeding then-60-year-old Mackey McDonald after serving as president and chief operating officer. The news of Wiseman's appointment broke October 4, 2007, mere weeks before the all-important holiday shopping season.
Without question, Rendle has some big shoes to fill. Shares of VF Corp. have surged over 200% under Wiseman's steady hand, as he has spurred a consistent stream of product innovation at The North Face and Vans that helped the company navigate headwinds such as mass department store closures and the shift to online shopping. Further, Wiseman orchestrated one of the biggest deals in VF Corp's history in the $2 billion purchase of boot maker Timberland in 2011.
TheStreet talked with Wiseman and Rendle about the leadership transition well underway. What follows is a condensed and edited version of our conversation.
VF Corp's next CEO Steve Rendle is no stranger to the outdoors.
Current VF Corp CEO Eric Wiseman will be succeeded on Jan. 1, 2017.
TheStreet: Why did you choose to announce the leadership change ahead of the crucial holiday season? 
Wiseman: Our board of directors has a very rigorous succession planning process for the CEO position and other executives. We talk about talent development and succession planning all of the time. Literally, a few months after I became CEO the board asked for me to lay out what the future may look like in terms of who might succeed me. This took place literally within months. I presented them with a short-term plan, a medium-term plan and what I called a full-term plan. A full-term plan meaning that it was probably time for someone else to bring their perspective to the leadership role. On the particular plan, I had 10 full-term candidates, and one of those candidates was Steve Rendle.
All 10 of those candidates were given career opportunities where the board could assess their readiness. We -- and the board -- unanimously agree it's Steve's time. This date wasn't picked in October. In June 2015 when the board named Steve president and chief operating officer, with a subtle nuance that doesn't always happen in that he was elected to the board, too, that was the board saying to the world we have our next leader identified.
I have been here 21 years, and it has been an honor and a pleasure to lead this company.
TheStreet: What does your retirement look like? Hiking mountains in full The North Face attire?
Wiseman: (Laughs) I will be enjoying a different lifestyle. But there is an important distinction here to keep in mind. I am retiring as CEO, but not retiring from VF. As executive vice chairman, I will remain an employee and will be here regularly in the office to help the company in any way that I can. I will be directed by Steve, who will be leading the company. But if there are things I can help this company do in any way, I am here to do that. So, it's not like I am going into unlimited free time.
Hopefully, Mr. Rendle will do a few big things here that I might be able to help with.
Long-time VF Corp exec Steve Rendle will soon take over as CEO.
TheStreet: Tell us a little about yourself. Do you climb mountains, hike trails and live that outdoor lifestyle that is in VF's DNA?
Rendle: That's a fair question. I've grown up in the outdoor and action sports industry, having been in the industry for over 30 years. The North Face is that consistent thread throughout my entire career.
Why that's relevant is because I was born and raised in the Pacific Northwest and at an early age was pulled into scouting. I also became a big advocate of climbing and being in the back country, and grew up skiing. So all of those outdoor activities have been part of who I am, and those continue to be a very high level of interest for me. I try to do my best to do these things from our headquarters here in Greensboro, North Carolina.
I will tell you that the passion for activities really translates into the passion for the brands we have in the portfolio, and how we think about really building those strategies and the teams of leaders to activate those strategies.