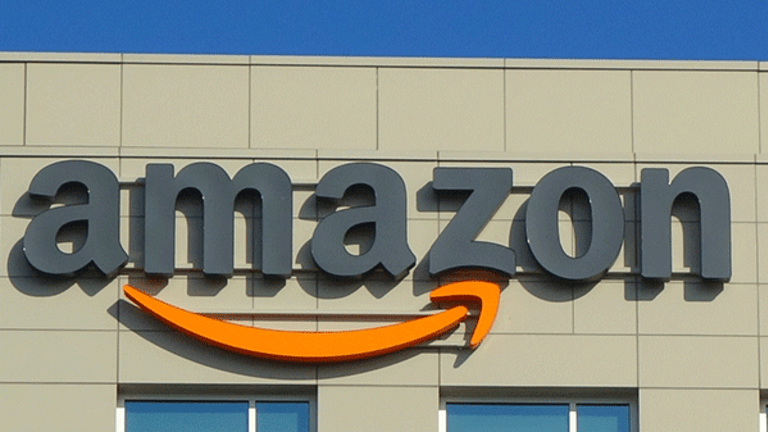 Publish date:
As Crazy as It Sounds, Lazy Men Really Love Shopping for Groceries at Amazon and Walmart
Men doing the grocery shopping? Yes!
Men doing the grocery shopping? Yes!
Who would have thought lazy men love shopping for groceries. 
Although online grocery shoppers can be found across all demographic groups, they are more likely to be younger men, ages 18-44, according to a new report on online grocery shopping by The NPD Group. Grocery shopping online appeals to those who find grocery shopping a necessary evil, and many of those who feel that way are men, says the study. 
Two of the nation's largest retailers are making it even easier for bros to shop for tomatoes. 
Amazon (AMZN) - Get Report Prime members in two Seattle locations can now order groceries through AmazonFresh and have them delivered to their cars, the e-commerce giant's online shopping service.
Just order your groceries online and an Amazon worker will deliver your items to your car at a time set by you, the company announced on Tuesday. Of course, that's for Prime members only.
AmazonFresh Pickup has only two locations so far, in Seattle's SODO and Ballard neighborhoods.
Amazon's move appears to be a direct front on Walmart's (WMT) - Get Reportgrocery pickup service, which is now available in more than 60 markets and nearly 400 locations in the U.S.
To use Walmart's service, customers place their grocery orders online, choose a time to pick them up and then pull into a designated parking spot when arriving at a Walmart store. Essentially identical to Amazon's service, except AmazonFresh costs an additional $14.99 a month for Prime members who already pay $99 a year.
Updated from March 28 with new details.