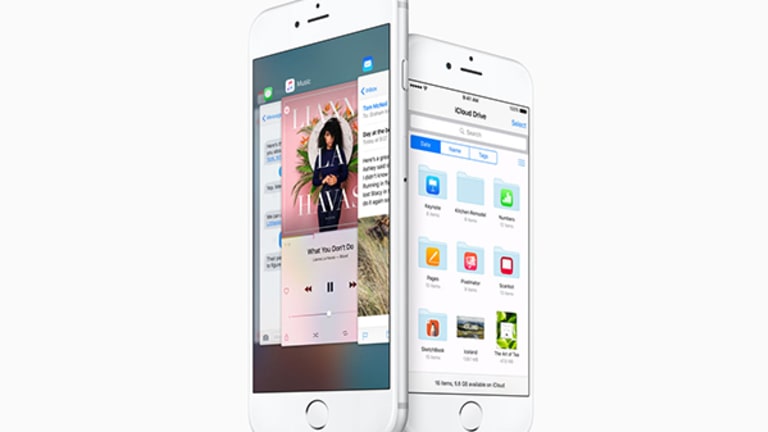 Here's Everything We Think We Know About the Apple iPhone 7
If unconfirmed rumors prove true, get ready for a thinner, more waterproof iPhone that lacks some physical features that have been a part of all previous versions.
Originally published August 10 and updated August 11.
Updated with additional information about potential screen materials.
As is always the case when Apple (AAPL) - Get Apple Inc. Report is close to announcing a new iPhone, the hype and rumors about what new features the device will have and what it will look like have been flying back and forth of late. 
Leaks have come out hinting at some of the primary features, although as expected, Apple hasn't let on if any of them are true. For starters, it's unclear if the next iPhone will even be called the iPhone 7, as Apple may break its so-called 'tick-tock' pattern of significantly overhauling the design of its iPhones every other year and instead move to a three-year cycle. This could be worrying to analysts and investors who have come to expect major improvements and significant numbers of upgrades every two years. 
The Street's Jim Cramer, however, notes that service revenue may be starting to become more important to Apple's fortunes than hardware sales. 
"Apple is obviously being driven now not by even iPhone, although the iPhone 7 matters, but whether there's a delta, a big delta ... in service revenues," said Cramer, the portfolio manager for the Action Alerts PLUS Charitable Trust Portfolio, which owns Apple. "Because the iPhone 7 is going to be what it can be. But when Tim Cook left open the door that service revenues at this time next year are going to be as big as a Fortune 100 company, go look at that."
The most significant changes for the iPhone 7 appear to be the thickness of the new model, the removal of a headphone jack and a thinner Lightning port. The shape of the phone appears to be the same, although rumors differ on whether or not the cameras will protrude. It also remains to be seen if battery life, the source of many customer complaints, will be addressed.
Apple hasn't announced a release date yet for its new iPhone, but one good source suggested that Apple plans to launch it on Friday, September 16 -- consistent with all of the company's September launch dates in the past and wireless chip provider Qorvo (QRVO) - Get Qorvo, Inc. Report's predictions for strong demand in the next few months. Apple is Qorvo's largest customer.
Based on the latest unconfirmed rumors and reports, here's what (we think) we know so far:
1. No headphone jack
Leaked photos of the new modelsdon't appear to have the usual 3.5-millimeter headphone jack, possibly revealing plans for cordless earbuds that connect via Bluetooth. This could make room for a second speaker and help shave about 1mm of thickness off the phone. Photos of Apple's charging portal, Lightning, being used as an adapter for headphones have also circulated. 
Removing the jack could not only make the phone thinner, but waterproof as well, The Wall Street Journalreported. Critics, however, say the removal of the headphone jack could be Apple's worst move yet, frustrating customers who have spent years with the same types of headphones.
2. A dual-lens camera
Bloomberg reported this week that there will be an extra lens in the iPhone 7 Plus (the 5.5-inch model), allowing photos to be more detailed and brighter, and zoomed-in images to retain more clarity. Both sensors will take a photo and capture the color differently. Then, the two photos will be merged to create a single sharper image, Bloomberg reported. The 4.7-inch screen model will not have this feature, however.

3. No home button
Reports from Bloomberg, Stormmedia and Mac Otakara indicate that the iPhone's physical home button, which has been present since the first iPhone, will be replaced by a sensor-driven, force-activated function that simulates a physical click. In the past, users have complained of home buttons breaking or otherwise becoming unresponsive. 
4. Some other top rumors
9to5mac reported the color of the new model would be a deep blue. But now, leaks are saying that the new color will be a darker version of Space Grey, similar to the color of the Apple Watch. 
Storage space may get a boost, with devices expected to start at 32GB instead of the current 16GB.
The iPhone 7 may feature OLED (organic light-emitting diodes) screens rather than the current LCD (liquid crystal display) ones. OLED displays use pixels that light themselves without needing a backlight, which could help battery life and increase contrast in displaying images.