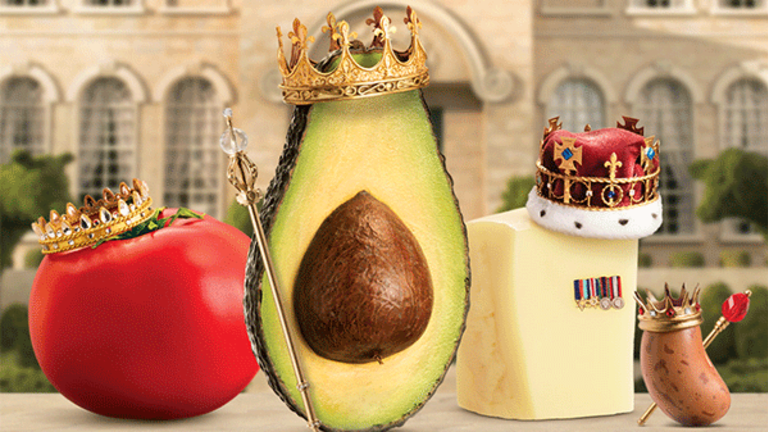 Here's Chipotle's First-Ever Dessert That It Will Start Testing Very Shortly
Yes, dessert.
Finally, a dessert arrives to some of Chipotle's (CMG) - Get Report restaurants.
The company, which teased last year it was exploring a dessert, will begin testing bunuelos this quarter. In Mexico, bunuelos are made from tortillas and used as a dessert or snack during Christmas celebrations. Chipotle CEO Steve Ells said its bunuelos will have honey on them, among other flavors. 
After the market close Tuesday, Chipotle reported that first quarter revenue spiked 28.1% to $1.07 billion. Analysts surveyed at Factset were only expecting revenue of $1.05 billion. The burrito king posted first quarter earnings of $1.60 a share, slamming Wall Street's estimates for earnings of 1.29 a share.
Plus, Chipotle saw a sizable same-store sales growth of 17.8%, higher than the 14.9% rise analysts were looking for, helped in part by promotions and ramped up marketing efforts.
Shares of Chipotle climbed as much as 4.5% to $493 in after-hours trading.
READ MORE: Remember This When Chipotle Reports Earnings Soon: It's Not Amazon, Tesla, Apple or Google
One of the biggest winners on the news is Pershing Square's Bill Ackman.
"While Chipotle's reputation has been bruised, we believe that the business will ultimately recover and become stronger aided by: improved governance, increased focus on operations, appropriate marketing, technology initiatives and passage of time," wrote Ackman in a presentation on Monday ahead of Chipotle's results. Although Ackman conceded the exact timing of the recovery will be "difficult" to predict, he believes that "long-term focused" investors will be rewarded.
Ackman's Pershing Square disclosed a 9.9% stake in Chipotle last September. Since then, Chipotle has abandoned its dual CEO structure by kicking out Monty Moran and installing founder Steve Ells in the top spot. The company has also moved to shake up its board of directors. Ackman praised Ells in the latest presentation, saying Chipotle is a "strong and relevant brand built by visionary leadership."