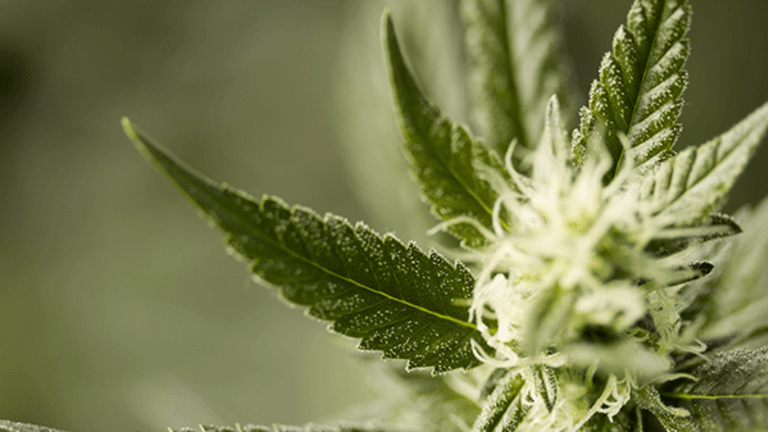 You Can Also Get High on Marijuana Stocks -- Here's How
Everyone else is doing it.
Editors' pick: Originally published Jan. 23.
Marijuana stocks have been on a tear recently.
Shares of Cannabis Science (CBIS) have soared more than 870% since the start of October. Meanwhile, Canopy Growth's (TWMJF) increased more than 300% during the same period, transforming the company into a more than $900 million enterprise.
However, there have also been some disappointments. Arena Pharmaceutical's (ARNA) - Get Free Report share price is down more than 25% since October began.
Marijuana stocks have tended to skyrocket and then fall suddenly, so investors must tread carefully, especially after the North American Marijuana Index's dip and bounce back in the past three months.
One reason for the variance in stock performance is that this sector has a broad array of companies. There are many different companies in this sector that make breath analyzers, cannabinoid medicines, cultivation equipment and vaporizers, or provide consulting services.
With recreational use of marijuana legal in eight states and Washington D.C. and Canada well on its way to being the first country to legalize the drug nationally, investors are naturally drawn to the sector because of its massive growth potential.
A large number of marijuana stocks are penny stocks that are too risky to be considered as much more than a gamble. Just a handful of companies trade on the major stock exchanges, which is important when evaluating these stocks, because liquidity is much lower on the over-the-counter exchanges.
But here are three larger companies that are worth attention.
1. AbbVie (ABBV) - Get Free Report
Cash-rich AbbVie already has an approved marijuana medicine that is just a small part of its pharmaceutical pipeline. The company boasted sales of more than $25 billion last year, and sales have increased steadily every year from $14 billion in 2009.
This growth will deliver market-beating gains to investors for many years.
2. GW Pharmaceuticals (GWPH) - Get Free Report
This company's main product candidate, Epidiolex, a cannabidiol-based medicine to treat epilepsy, has received a fair amount of support from analysts. Last year, GW Pharmaceuticals struggled, bringing in less than $14 million in sales for a company with a market value of about $3 billion.
However, next year will be key year for GW Pharmaceuticals when it starts seeing sales proceeds from Epidiolex. The company's management forecasts sales of more than $150 million for next year, which is three times its all-time high annual sales of $53 million in 2012.
3. Scotts Miracle-Gro (SMG) - Get Free Report
This $5.6 billlion company's stock is up 47% over the past 12 months. The consumer garden and lawn product company had $2.8 billion in sales and nearly doubled profits to $315 million last year.
That is impressive wealth-generating growth, given that marijuana is still not federally legal in the U.S.
"Scotts has been on a buying frenzy over the past 18 months, gobbling up leading companies that provide specialty fertilizers, lighting and other supplies for hydroponics, the indoor method of growing crops favored by U.S. cannabis cultivators," Bloombergreported in October.
---
As we've just explained, these three large cap pot stocks could be big winners in 2017. If you're looking for other growth opportunities, we've found a genius trader who turned $50,000 into $5 million by using his proprietary trading method. For a limited time, he's guaranteeing you $67,548 per year in profitable trades if you follow his simple step-by-step process.Click here now for details.
The author is an independent contributor who at the time of publication owned none of the stocks mentioned.