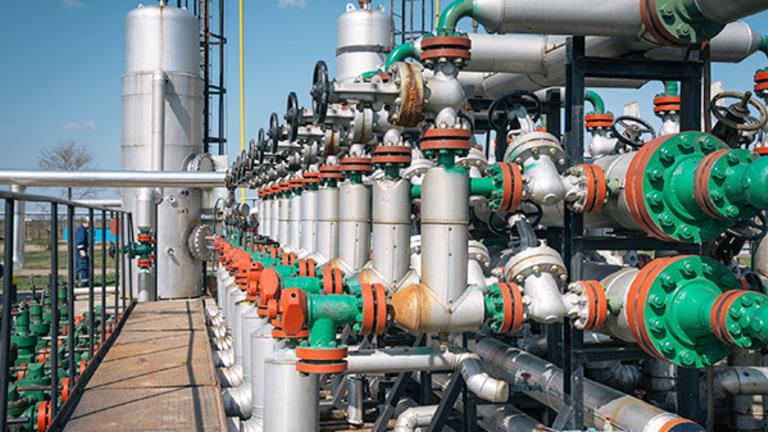 Here Is Why Dominion Resources Is a Superb Power Play Right Now
The combination of growth and income prospects makes this stock attractive.
Although technology is ever-changing, our society is more reliant on electric power than ever before.
Investing in companies that provide power to thriving markets are an integral part of any smart financial strategy. One such company is Dominion Resources (D) - Get Dominion Energy Inc Report .
Although most investors are aware of the value of utilities as income investments, they often overlook their value as growth holdings. But the combination of a rising stock price, plus reinvestment of the company's healthy dividends, can really pay off down the road.
Dominion Resources has been a profitable investment for more than a quarter of a century. The Richmond, Va.-based company is one of the nation's largest producers of energy, accounting for about 23,600 megawatts of generation.
The company has one of the country's biggest natural-gas storage systems, with more than 960 billion cubic feet of capacity.
Dominion Resources provides power to businesses and homes in 10 states. Most of those customers are in the Carolinas, Maryland and Virginia, a region that has seen substantial growth in recent years.
But the company isn't resting on its laurels. One of the things that sets this company apart from other utilities, such as Duke Power and Southern California Edison, is its efficient use of natural gas.
Dominion Resources is expanding on that advantage by constructing liquefaction facilities for exporting liquefied natural gas at its Cove Point Terminal on the Chesapeake Bay.
The company's contractor on the Cove Point Terminal project has installed more than half the 21,500 tons of steel needed, Chief Executive Thomas F. Farrell said.
The project is 67% complete, on budget and will begin operations later this year, he said.
The company is also seeking federal government approval to begin work on its new Marcellus-to-Southeast Atlantic Coast Pipeline and the related Supply Header Project. Construction on that project will begin this summer.
Besides those efforts, Dominion Resources has 10 other growth projects under way representing $1 billion in investment.
The company's third-quarter operating earnings of $716 million or $1.14 cents a share, rose from $611 million or $1.03 cents a share a year earlier.
The combination of growth and income prospects is what makes this stock attractive. The share price rose more than 12% last year, and its dividend yield has consistently stayed near 4%.
That adds up to some serious capital appreciation, and Dominion Resources has sustained this strong record over decades.
---
A strong track record of profitability, and the ability to capitalize on new opportunities, are just two of the criteria we use to evaluate how an investment will perform. In fact, we have developed a system that will allow you to be sure that almost 90% of your trades will be profitable. To find out more, just click here.
Thomas Scarlett is an independent contributor who at the time of publication owned none of the stocks mentioned.