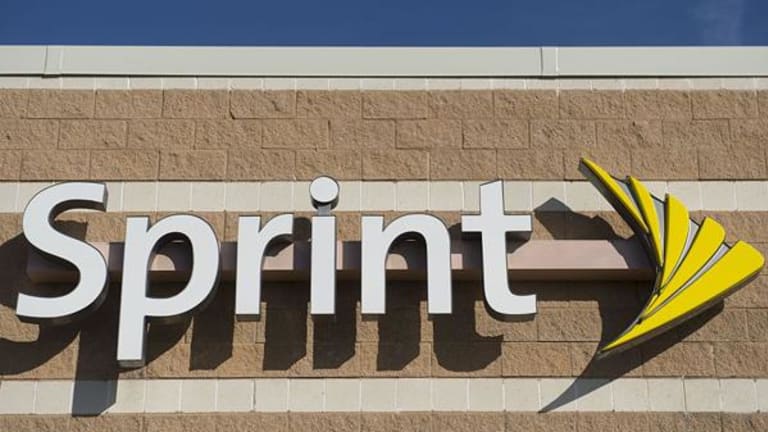 Here Are 5 Ways to Profit From a Breakout Telecom Sector
Telecom stocks have rallied twice as hard as the broad market since November. Now, these 5 telco stocks are teetering on the edge of breakout territory in 2017.
You may not realize it, but the telecom sector is smack dab in the middle of a poweful breakout right now.
Since the start of November, the whole stock market has been rallying, with the S&P 500 up 9% -- but telcos have been on a whole different level, the Dow Jones U.S. Telecommunications Index up almost 20% over that same exact timeframe.
And the good news is that, even if you've missed out on this huge upside rally in telcos, there's still time to take advantage of this breakout in 2017. That's because a handful of big telecommunications stocks are teetering on the verge of breakout territory as I write, ready to kick off a second leg higher in January.
To take advantage of those bullish price setups, we're turning to the charts for a technical look at five big telecom sector stocks that are ready to move higher here -- and when you should buy them.
For the unfamiliar, technical analysis is a way for investors to quantify qualitative factors, such as investor psychology, based on a stock's price action and trends. Once the domain of cloistered trading teams on Wall Street, technicals can help top traders make consistently profitable trades and can aid fundamental investors in better planning their stock execution.
Without further ado, let's take a look at five technical setups worth trading now.
Sprint 
Up first on our list of telecom breakouts is cellular carrier Sprint (S) - Get SENTINELONE, INC. Report. Sprint has been a phenomenal performer in the past 12 months, tripling since this time last year. But while that might seem like a dramatic move, the price action in Sprint is signaling that shares could be gearing up for another leg higher in 2017. Here's why.
Sprint has spent the last month and change forming an ascending triangle pattern, a textbook continuation setup that's formed by horizontal resistance up above shares at $9, and uptrending support to the top-side. Basically, as Sprint bounces in between those two technically significant price levels, shares have been getting squeezed closer and closer to a breakout through their $9 price ceiling. When that breakout happens, we've got a new buy signal in Sprint.
An extra piece of bullish evidence comes from Sprint's relative strength line, the technical indicator down at the bottom of the chart. Relative strength measures Sprint's performance versus the rest of the market, and the fact that it's in an uptrend means that Sprint continues to outperform the S&P, even after its colossal rally from the past 12 months. That relative strength trend makes Sprint predisposed to hold onto that outperformance in the months ahead...
T-Mobile US 
No big surprise, we're seeing a similar price setup in another cellular carrier stock: T-Mobile US  (TMUS) - Get T-Mobile US, Inc. Report. Like Sprint, T-Mobile has spent the last month and change forming a textbook example of an ascending triangle pattern. The buy signal comes on a push through resistance up at $59.
What makes that $59 level so important for this stock? It all boils down to buyers and sellers. Price patterns, like this ascending triangle setup, are a good quick way to identify what's going on in the price action, but they're not the ultimate reason shares look attractive here. Instead, the "why" is driven by basic supply and demand for T-Mobile's shares themselves.
The $59 resistance level is a price where there has been an excess of supply of shares; in other words, it's a spot where sellers have previously been more eager to step in and take gains than buyers have been to buy. That's what makes a breakout above $59 so significant - the move means that buyers are finally strong enough to absorb all of the excess supply above that price level. Wait for shares to push above that $59 price ceiling before you pull the trigger on this trade.
KT Corp.
South Korean telco KT Corp. (KT) - Get KT Corporation Sponsored ADR Report has been looking a lot less bullish lately -- shares of the $6.4 billion telecom service provider have lost 15% of their market value since shares peaked back in August, and they've been testing lower levels ever since. More recently, however, shares of KT have been starting to look "bottomy". That about-face in KT's price trajectory is putting shares within grabbing distance of a breakout this winter.
KT has spent the last month forming a double bottom, a bullish reversal pattern that looks just like it sounds. The double bottom is formed by a pair of swing lows that bottom out at approximately the same price level. Those lows are separated by an intermediate peak that acts like the trigger for the reversal -- in KT's case, that buy signal comes if shares can muster the strength to push through $14.50.
Price momentum, measured by 14-day RSI, is the side-indicator to look at in KT Corp. Our momentum gauge has made a pair of higher lows during this stock's double bottom setup, a bullish divergence that indicates buyers are stepping in behind the scenes. Momentum is still secondary to price, however. Wait for shares to push through $14.50 before you click "buy" on this stock.
Orange 
French telco Orange  (ORAN) - Get Orange SA Sponsored ADR Report is another overseas communications stock that's finally looking bullish after a prolonged selloff. Orange started 2016 in a well-defined downtrend, selling off on every test of trendline support. But something switched when the calendar turned to 2017, prompting a breakout through the top of Orange's price channel on the fifth attempt through it.
That breakout in Orange isn't a totally unexpected thing -- all trend lines eventually break, after all. But it's providing telco bulls with an important buyable price move in January. The fact that the breakout was followed up by a throwback, a successful test of newfound support at that former price ceiling last week, adds to the confidence that we're seeing a full-fledged change in trend for Orange.
At first glance, it looks like Orange's chart is full of price gaps. No, that doesn't mean that this trade is especially volatile - those gaps, called suspension gaps, are the result of off-hours trading in ORAN's shares on the Euronext and Borsa Italiana stock exchanges. From a technical standpoint, you can ignore them.
China Telecom 
Last on our list of telco breakouts is $38 billion communications giant China Telecom  (CHA) - Get China Telecom Corp. Ltd. Sponsored ADR Class H Report. Like the other foreign telcos on our list so far, China Telecom is a reversal trade, not a continuation setup. This stock has lost 11.5% of its market value since its most recent swing high in August, making it a hard name to want to have in your portfolio - until now, that is.
China Telecom is carving out a bottom in January. Since the end of 2016, shares have been forming an inverse head and shoulders pattern, a bullish reversal setup that signals exhaustion among sellers. The pattern is formed by two swing lows that bottom out at approximately the same level (the shoulders), separated by a lower low (the head). The buy signal comes on a move through China Telecom's neckline at the $49 level.
Even though the price setup in China Telecom isn't finalized yet (shares haven't fully formed a right shoulder), any material push through $49 should be treated like a valid buy signal at this point. Like with any of the trades we've looked at today, it's critical to be reactionary and wait for the breakout to happen before pulling the trigger on this trade. China Telecom doesn't become a high-probability reversal until shares clear $49.
At the time of publication, author had no positions in the stocks mentioned.