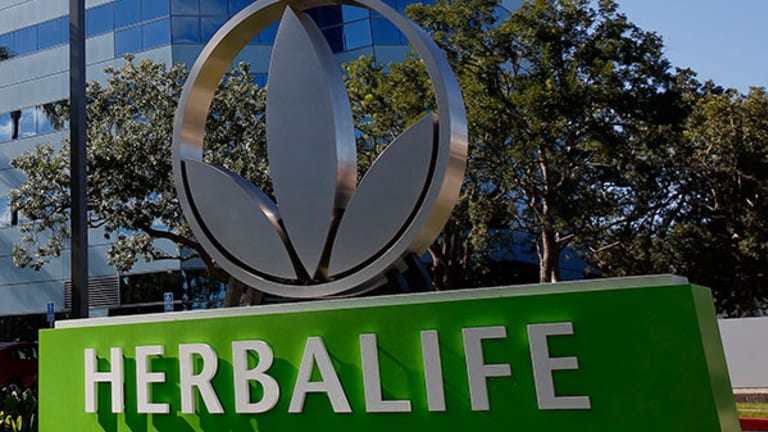 Herbalife Stock Falls After Chinese Exec Leaves After 10 Years
China accounts for about 20% of Herbalife's business.
Herbalife  (HLF) shares were down more than 5% Tuesday afternoon on reports out of China that President Li Yanliang, the head of the company's Chinese operations, was abruptly "removed" by the company after 10 years on the job. China accounts for about 20% of the company's business. 
CNBC reported that several executives liquidated their stakes in Herbalife between May 9 and May 15, including a senior vice president in China as well as several other senior executives. 
Herbalife shares have had a strong run this year, climbing 44% year to date. The stock is up nearly 15% over the past 12 months. 
Retail's downturn giving you the blues? Jim Cramer has a list of retailers that are currently oversold, giving investors a leg up one of the market's most volatile sectors.