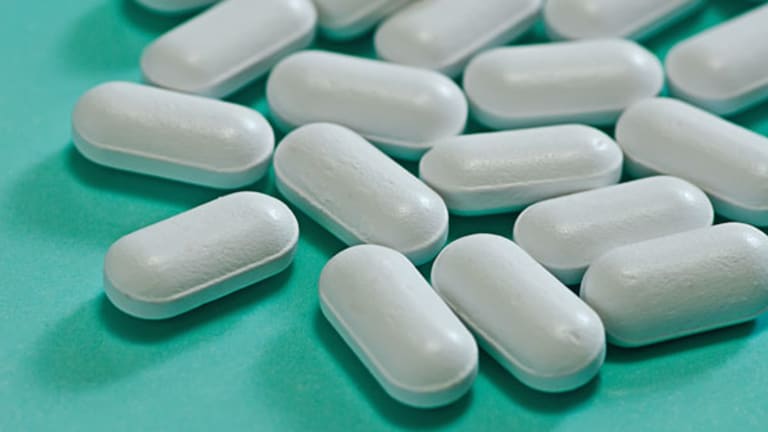 Hemispherx's Ampligen Dealt FDA Blow
Hemispherx BioPharma said the Food and Drug Administration refused to approve the experimental drug Ampligen for use in patients with chronic fatigue syndrome.
Hemispherx BioPharma said the Food and Drug Administration refused to approve the experimental drug Ampligen for use in patients with chronic fatigue syndrome.
Updated with stock price and conference call information.
PHILADELPHIA (
) --
Hemispherx BioPharma
(HEB)
said late Tuesday night that the Food and Drug Administration refused to approve the experimental drug Ampligen for use in patients with chronic fatigue syndrome.
The regulatory agency's rejection of Ampligen is a staggering blow to
Hemispherx
, which has pursued the drug's development in a dizzying array of diseases for more than 20 years with no success.
From Wall Street, the bad news for Hemispherx was a decisive victory for bearish investors and company critics (including myself, on a personal note) who've long contended that
Ampligen would never be approved
.
Hemipsherx shares plunged 43% to 68 cents in early Wednesday trading.
The FDA's complete response letter to Hemispherx -- summarized in the company's Tuesday night press release -- essentially instructs Hemispherx to start Ampligen's clinical trial program from scratch.
The agency's medical reviewers concluded that the two clinical studies of Ampligen submitted by Hemispherx "did not provide credible evidence of efficacy," according to the company.
In order to reconsider Ampligen for review, FDA instructed Hemispherx to conduct at least one additional clinical study in chronic fatigue syndrome. The study needs to test different doses of Ampligen for a minimum of six months, including at least 300 patients on Ampligen dose regimens intended for marketing, according to Hemispherx's summation of the FDA's letter.
Hemispherx could find meeting the FDA's demands exceedingly difficult and expensive. If the FDA requires 300 patients treated with Ampligen in a new pivotal study, for example, Hemispherx would probably have to enroll 450 total patients at a minimum (assuming two patients treated with Ampligen for every one patient treated with a placebo to act as a control.)
By comparison, the Ampligen phase III study submitted and rejected by FDA enrolled just 230 patients total and took six years to complete.
But the FDA is asking for even more from Hemispherx, including tests of Ampligen in rodents to rule out the risk of cancer and a safety study in humans to ensure that Ampligen doesn't cause dangerous changes to a patient's heart rhythm.
Ampligen's manufacturing problems, previously flagged by FDA inspectors, also remain unresolved, the company said Tuesday.
Hemispherx tried in vain to put the best face on the Ampligen rejection.
"Management is pleased to have received specific advice on the remaining issues and is looking forward to making a thorough but expedited response its top priority, and plans to take all appropriate steps to seek approval and commercialization of Ampligen," the company said, in its statement.
Conspicuously absent were any direct quotes or comments from Hemispherx CEO Bill Carter. In the past, Carter has
of the company for not understanding the science behind Ampligen and calling into question the drug's efficacy. At other times, he's suggested that
were the cause for a delay in Ampligen's approval and insisted that 80% of drugs that reach the FDA are approved (implying somehow that this boded well for Ampligen's approval.)
Hemispherx will hold a conference call Thursday morning.
Ampligen in its current form has been around since the late 1980s, touted for its antiviral and immune system-boosting properties. At various times, Hemispherx has promoted and tested Ampligen as a treatment for smallpox, HIV, ebola, avian flu and most recently, swine flu, or the H1N1 virus.
The company's biggest push has been in chronic fatigue syndrome, a poorly understood disease with no known cause that starts with flu-like symptoms and progresses to chronic weakness and fatigue (hence the disease's moniker.)
Hemispherx submitted Ampligen to the FDA for approval in October 2007. An approval decision date of Feb. 25, 2009, was extended to May 25, 2009. But that date came and went with no word from the FDA, although Hemispherx claimed the agency requested "one or two more weeks" to make a decision. That short 14-day delay eventually
, culminating in Tuesday's announcement.
-- Reported by Adam Feuerstein in Boston
Adam Feuerstein writes regularly for TheStreet.com. In keeping with TSC's editorial policy, he doesn't own or short individual stocks, although he owns stock in TheStreet.com. He also doesn't invest in hedge funds or other private investment partnerships. Feuerstein appreciates your feedback;
to send him an email.