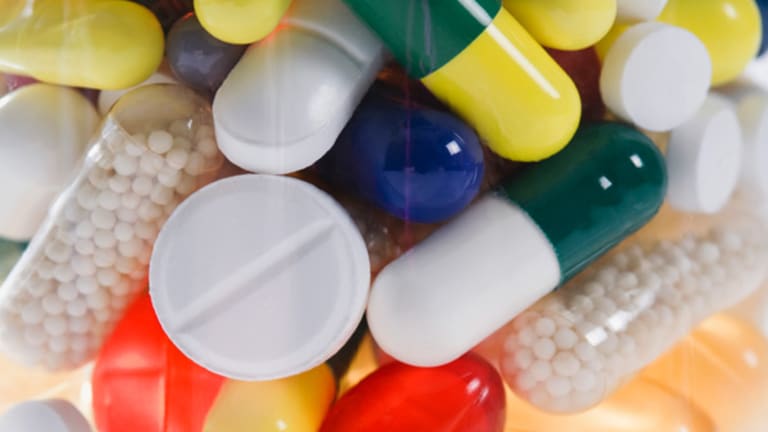 Hemispherx Hasn't Called FDA on Ampligen Review
A brief conversation with Hemispherx CEO William Carter proves illuminating.
NEW YORK, N.Y. (
) --
Hemispherx Biopharma
(HEB)
CEO William Carter finished his 20-minute investor presentation here Wednesday, and the floor was opened for questions.
"When was the last time you or anyone at Hemispherx had contact with the FDA regarding the status of the Ampligen application," I asked, referring to the agency's ongoing, and now long-delayed and controversial review of
Ampligen for chronic fatigue syndrome
.
"Yesterday," Carter replied, adding that the company had just sent an annual report on Ampligen to the FDA.
Carter is skilled at responding to questions with a non-answer, so I raised my hand again and was more direct.
"What I want to know is when was the last time you or someone at Hemispherx picked up the phone and had an actual conversation with FDA where you asked what's going on with the Ampligen review?"
"We have not called them and asked them that question," Carter responded.
"So, to be clear, no one at Hemispherx has called the FDA and asked, 'We were supposed to hear from you on May 25 but it's now September 9.' You never called them to ask?"
Said Carter, again, "No, it's our belief that, in good time, the FDA will respond to us. In the meantime, we're cleaning up certain issues related to the pre-approval inspections of the drug."
It was a brief exchange held at the end of Carter's presentation at Rodman & Renshaw's investor conference in New York City, but it was illuminating nonetheless. In fact, it might be the first time that Carter has spoken truthfully about Ampligen and the FDA. I actually believe Carter when he says that he hasn't called the FDA to ask why Ampligen's approval decision is now more than 100 days past due.
If I were Carter, I wouldn't want to know the answer, either!
As the crowd in the New York Palace Hotel's meeting room was breaking up to make way for the next presenting company, I walked up to Carter, introduced myself, and asked him to more fully explain what he meant when he said the company was "cleaning up certain issues" with the FDA.
On numerous occasions since May, Carter has stated that the company wasn't aware of any deficiencies in the Ampligen data package and that the FDA hasn't asked the company for any additional information.
His answers to my question at the Rodman conference suggested a change to that stance. More specifically, I wanted Carter to explain why the company made a small but seemingly important alteration to the wording of its quarterly reports filed to the
Securities and Exchange Commission
.
Hemispherx is working with its contract manufacturer Hollister-Stier Laboratories to resolve two deficiencies in the Ampligen fill-finish process found by FDA inspectors working out of the agency's district office in Seattle.
In previous quarterly reports to the SEC, Hemispherx stated that it, along with Hollister-Stier, had "submitted a specific action plan" to address the manufacturing deficiencies -- known as a 483 letter in FDA legal parlance -- found by the FDA's inspectors.
Hemispherx added new language to this section of its most recent 10-Q filed on Aug. 7. It reads: "It is our expectation that these issues will be resolved and we will be able to complete the resultant sequential validations by the end of 2009."
This means that Hemispherx and its contract manufacturer are still working on the fixes to Ampligen's manufacturing. And if the validation work won't be done until the end of 2009, that means FDA won't have a chance to review and/or approve the Ampligen manufacturing changes until well into 2010.
The new disclosure found in Hemispherx's SEC filing doesn't jibe with Carter's previous statements in which he insisted that the FDA has not asked the company for any more information about Ampligen.
Clearly that's not true. The FDA asked Hemispherx for information about Ampligen's manufacturing and is now waiting for corrective actions to be taken.
The FDA does not approve drugs with unresolved manufacturing issues. In cases like this, the FDA typically sends a drug sponsor a complete response letter. Anyone who followed
AMAG Pharmaceuticals
(AMAG) - Get Free Report
knows how manufacturing issues -- and not just questions about a drug's risk-benefit profile -- can significantly delay drug approvals.
I asked Carter about the new disclosures in his company's SEC filings and whether or not the unresolved manufacturing problems with Ampligen were delaying the drug's approval.
"I don't know. I'm not sure," he said, in response. Then he added, "Perhaps it's because the commissioner's husband worked for a hedge fund."
By commissioner, Carter was referring to newly appointed FDA Commissioner Margaret Hamburg, whose husband, Peter Fitzhugh Brown, is an officer at the hedge fund Renaissance Technologies. Brown had to divest certain stock holdings in drug companies held by the hedge fund before Hamburg could take her post. According to Carter, Brown's fund owned a stake in Hemispherx.
I explained to Carter that the FDA commissioner doesn't actually review drugs. This is work done by the various divisions of the FDA and that Ampligen's review, including the inspection of its manufacturing facilities, wouldn't have anything to do with whether or not Commissioner Hamburg's husband worked for a hedge fund or not.
"I have to go now. Let's get out of here," said Carter as he walked away.
Adam Feuerstein writes regularly for TheStreet.com. In keeping with TSC's editorial policy, he doesn't own or short individual stocks, although he owns stock in TheStreet.com. He also doesn't invest in hedge funds or other private investment partnerships. Feuerstein appreciates your feedback;
to send him an email.