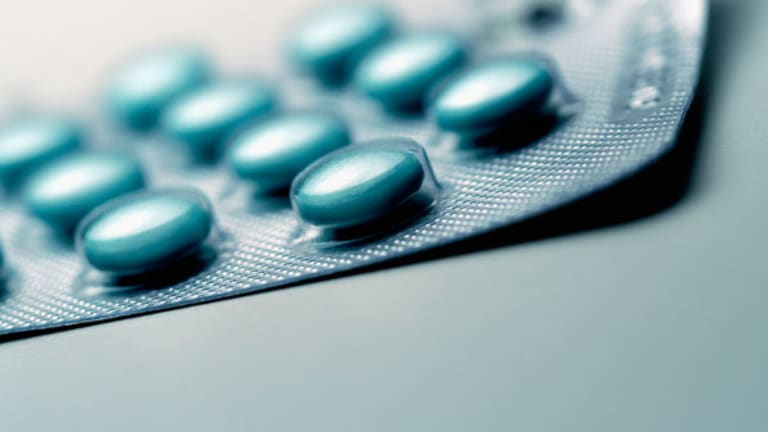 Hemispherx CEO Carter Speaks: BioBuzz
CEO says little new on status of the FDA's Ampligen review.
PHILADELPHIA (
) --Some thoughts on the interview with
Hemispherx Biopharma
(HEB)
CEO Bill Carter that was posted online this morning:
Not a lot of news, particularly concerning the status of the Food and Drug Administration's Ampligen review.
Carter acknowledged unresolved FDA "compliance issues" regarding Ampligen manufacturing at its New Jersey facility and a contract fill-finish plant in Spokane, Wash. Carter said remediation efforts at its New Jersey facility are resolved and that the issues at the fill-finish plant will be completed "in the next several weeks."
Here's a quote from Carter I found interesting:"Now until all those manufacturing issues are completed and filed satisfactorily with the agency ... the agency can withhold a final decision on the commercialization of the product Ampligen. But we believe we will have achieved what we all pre-approval inspection by the agency so we would expect any time thereafter to receive final comments from the FDA." Carter has previously stated that he wasn't aware of any outstanding issues that could be delaying the FDA's response to the Ampligen application. Friday, he admitted that the manufacturing problems might be the holdup.
A question: Is it possible that Carter is totally lying when he says FDA has not informed the company about its Ampligen approval decision?I admit it's hard to believe anyone could be so brazen, especially with the amount of scrutiny Carter is under. Of course, Biopure executives lied about an FDA approval that wasn't, so I've seen it happen before.With that said, the more reasonable explanation (but still a guess on my part) is that the FDA informed Carter some time ago that the Ampligen clinical review is on hold or in some sort of regulatory limbo until the drug's manufacturing issues are resolved. Why Carter didn't acknowledge this back in May is a mystery to me.
Another question: Does this mean that the odds of an Ampligen approval are higher? I don't think so. Feel free to disagree, of course, but I've reported on the ever-changing results coming out of the Ampligen clinical trials. My bearishness on Ampligen has always stemmed from what I observed to be negative efficacy and safety data in the chronic fatigue syndrome trials.
Anyone surprised that Carter did not mention Thursday's news about the discovery of a virus that might be the cause of chronic fatigue syndrome? I thought for sure he'd discuss it. Although the new discovery doesn't necessarily bode well for Ampligen. If you read the reports on the new virus, researchers are excited to try existing antiviral drugs, like those currently approved for HIV, to see if they can help patients with chronic fatigue syndrome.Recall that Ampligen's antiviral track record isn't very good. The drug failed studies in HIV patients, for instance.
Another interesting Carter quote from the interview:"One needs to remember that this Ampligen is the first drug of its class to be submitted for an new drug application. This is not a follow-on compound for something else that was previously approved." Carter mentioned this as a benefit of Ampligen, but what he failed to say was that under current FDA law, the agency must convene an advisory committee meeting to review new classes of drugs. So, if FDA is close to approving Ampligen, why hasn't the agency scheduled an advisory committee meeting?
FDA Questions Efficacy of Acorda's MS Drug
(At 9:11 AM EDT)
Drug reviewers working for the Food and Drug Administration questioned whether
Acorda Therapeutics'
(ACOR) - Get Acorda Therapeutics, Inc. Report
drug Amaya improves the walking ability of multiple sclerosis patients in a meaningful way, according to a review of the drug posted to the agency's Web site Friday.
The FDA is convening an advisory panel meeting on Oct. 14 to review Acorda's drug Amaya.
In its review of the drug, the FDA acknowledges that Acorda conducted two phase III studies of Amaya in multiple sclerosis patients, both of which met their primary endpoint of improving patients' ability to walk.
However, the FDA notes that, "it appears that the clinical meaning of the differences seen on the primary outcomes is in question."
Secondary endpoints of the pivotal Amaya studies were also "inconsistent and gave inconsistent results, and indicated a very limited effect on walking speed," the FDA said.
The FDA also raised questions about Amaya's safety, particularly the drug's link to seizures at higher doses.
Acorda conducted its phase III studies of Amaya under a Special Protocol Assessment agreement with the FDA, which means the agency agreed with the design of the studies before they started.
Biogen Idec
(BIIB) - Get Biogen Inc. Report
is Acorda's marketing partner for Amaya.
In an unusual step, the FDA added a disclaimer to the top of its review, which states: "The FDA background package often contains assessments and/or conclusions and recommendations written by individual FDA reviewers. Such conclusions and recommendations do not necessarily represent the final position of the individual reviewers, nor do they necessarily represent the final position of the Review Division or Office."
Acorda shares were down 10% to $19.86 in pre-market trading.
Adam Feuerstein writes regularly for TheStreet.com. In keeping with TSC's editorial policy, he doesn't own or short individual stocks, although he owns stock in TheStreet.com. He also doesn't invest in hedge funds or other private investment partnerships. Feuerstein appreciates your feedback;
to send him an email.