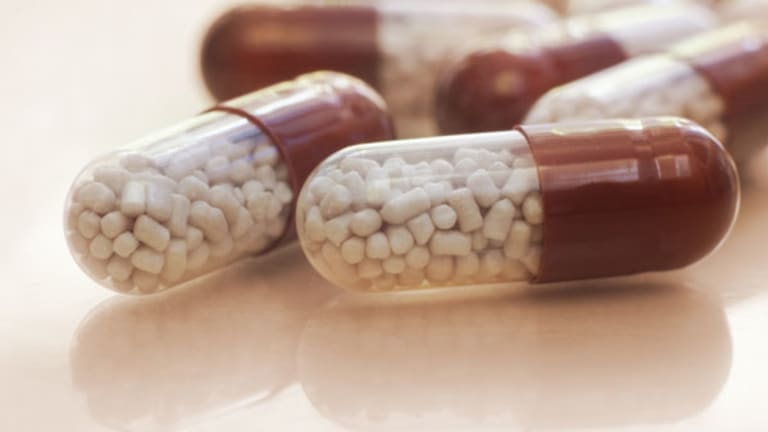 Helicos Soars on Genome Mapping Hopes
Helicos's co-founder maps his own genome using a Helicos machine, research that lights a fire under the company's stock.
CAMBRIDGE, Mass. (TheStreet) -- Shares of Helicos BioSciences (HLCS) leapt more than 60% Tuesday in frantic trading after a Stanford University scientist published a paper detailing how he mapped his entire personal genome within several weeks using one of Helicos's DNA sequencing machines.
The scientist, a bioengineering professor named Stephen Quake, helped found Helicos in 2003. He now sits on the company's advisory board.
Quake's paper, published Monday in the Internet edition of the journal
Nature Biotechnology
, details how Quake was able to complete the mapping for about $50,000, though that figure excludes the roughly $1 million price tag of the Helicos machine itself.
The paper served as a nice piece of marketing. On Tuesday, Quake's research emboldened investors, since it would seem to indicate that relatively inexpensive DNA sequencing may become a reality sooner than later, giving hope that Helicos will reap the commercial rewards with its machine.
The stock was trading midday Tuesday at $1.20, up 48 cents, or 67%, on volume of 8.3 million shares, more than 100 times the daily average turnover.
DNA sequencing is seen as away to customize disease prevention, diagnosis and treatment for a patient's individual gene codes.
Helicos, based in Cambridge, has plenty of competitors, most of them privately held. Some rival executives have questioned whether the Helicos machine and its approach to sequencing is yet accurate enough for true commercial application.
-- Written by Scott Eden from New York
Copyright 2009 TheStreet.com Inc. All rights reserved. This material may not be published, broadcast, rewritten, or redistributed.