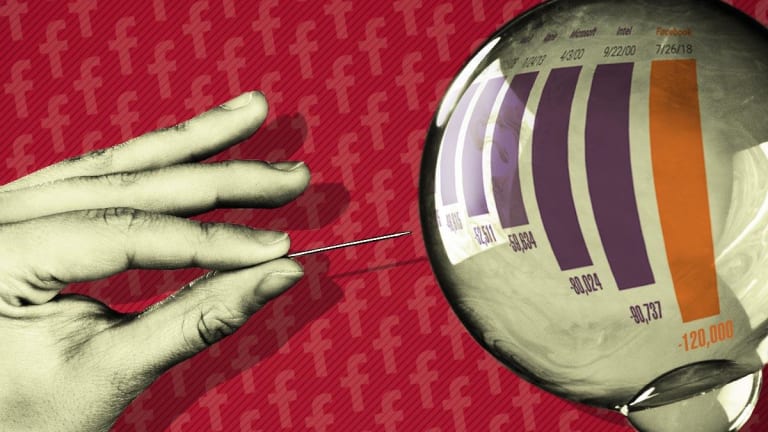 Hedge Funds Still Believe in Facebook: Goldman Sachs
The world's biggest hedge funds continue to be bullish on social media giant Facebook despite its recent troubles, Goldman Sachs data shows.
Facebook's (FB) - Get Report lukewarm second quarter -- and massive negative market reaction to it -- hasn't shaken the confidence of too many bullish hedgies. 
Nearly 100 hedge funds owned the social media giant's stock as a top 10 portfolio position at the start of the third quarter, according to new Goldman Sachs data. That positioning continues to earn Facebook the most popular stock among hedge funds award, based on the top 10 largest hedge funds Goldman tracks. 
Amazon (AMZN) - Get Report is a distant second on the list. 
Number of funds with 10 to 200 positions owning the stock:
Number of funds with stock as a top 10 holding:
Facebook shares have fallen 6% year to date versus a 55% gain for Amazon. 
Former hedge fund manager and founder of TheStreet Jim Cramer has rotated into Amazon from Facebook. 
"The stock [Amazon] had been tarred and feathered by our president multiple times about how Amazon wasn't paying the USPS enough money. That might be very true, but the contract was negotiated at arms length....So we took advantage of it and bought some," he said of his decision on the latest Action Alerts PLUS member call.
Amazon now has the largest weighting among the 32 stocks held in the Action Alerts PLUS portfolio. 
Here's what Jim Cramer is saying about Facebook right now.