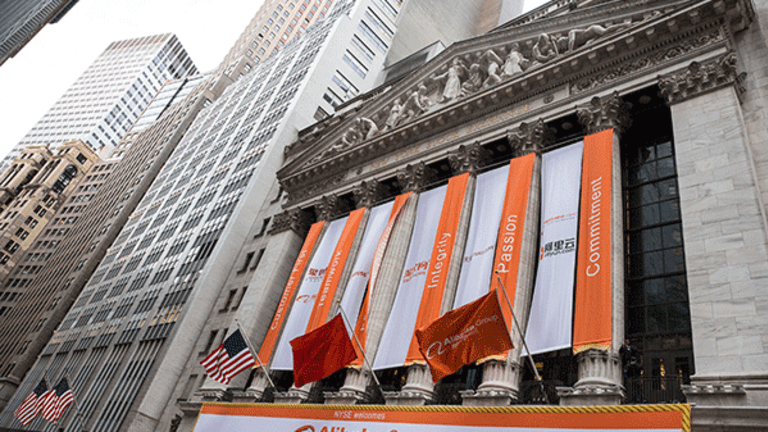 Publish date:
Hedge Funds Love These 5 Stocks Right Now -- Should You?
Pro investors have been piling into these five stocks in the third quarter. Here's everything you need to know.
Pro investors have been piling into these five stocks in the third quarter. Here's everything you need to know.
Want an investing shortcut where the world's most prominent professional investors do the heavy lifting for you? All you need to do is follow the money.
Hedge funds have been net buyers of stocks again in 2016, but they've been much more selective than in years past. That's not totally surprising, considering the market environment we've been stuck in this year; the stats on the big S&P 500 index have been masking the fact that a big chunk of the market is actually working in 2016, and an equally big chunk of stocks are absolutely not working.
Put simply, stock picking still matters a lot this year,  so why not let the hedge funds pick the stocks for you?
Think of it like an investing shortcut. By leaving the hard analysis to the pros, you get all the perks of a well-staffed equity research department, without paying the hefty management fees the world's most successful hedge funds charge.
And believe it or not, you don't have to guess to figure out what the funds are buying right now. In fact, they'll tell you.
That's because institutional investors with more than $100 million in assets are required to file a 13F, a form that breaks down their stock positions for public consumption. From hedge funds to mutual funds to insurance companies, any professional investors who manage more than that $100 million watermark are required to submit a form 13F to the SEC.
Want to know which stocks are pro investors' favorites? Those 13F filings hold the key.
By comparing one quarter's filing to another, we can see how any single fund manager is moving their portfolio around. And by looking at those changes collectively, we can see which stocks the pros are betting on as a group. In other words, we can see which stocks Wall Street loves. While the data is generally delayed by about a quarter, that's not necessarily a bad thing. Research shows that applying a lag to institutional holdings can generate positive alpha in some cases. That's all the more reason to crack open the moves being made with pro investors' $21 trillion under management.
Because we're still relatively early in 13F filing season, consider this your sneak peek at the stocks hedge funds are buying. So, without delay, here's a closer look at five stocks fund managers love right now:
Alibaba

Leading things off on hedge funds' list of favorites this quarter is $260 billion Chinese e-commerce giant Alibaba (BABA) - Get Alibaba Group Holding Ltd. Sponsored ADR Report. Alibaba has been an outstanding performer in 2016, up almost 30% since the calendar flipped to January, so it's not totally out of left field that this big tech company is getting funds' attention. All told, early-filing funds added 12.6 million shares of Alibaba to their portfolios during the third quarter, a $1.3 billion buying operation at current share price levels.
Perhaps even more telling, that buying represented a 34% upsizing in those funds existing Alibaba positions from the prior quarter. That's a big conviction bet if there ever was one.
Alibaba is the biggest online commerce company on the planet, with 434 million active buyers and a gross merchandise volume that's expected to rise above $550 billion in 2016. That huge scale comes from an equally huge market -- Alibaba owns many of the most popular online marketplaces in China. Besides its namesake site, Alibaba's marketplaces include web marketplace Tmall, consumer-to-consumer sales site Taobao, and daily deals site Juhuasuan. Alibaba also operates the Alipay payment network, and a collection of smaller niche internet businesses.
At the same time, scores of U.S. e-commerce operators are working to push more business to mobile, China's demographics have been working in Alibaba's favor in a big way. The firm saw mobile sales account for about 65% of total merchandise value this past year, a massive share of the company's overall business that helps to ensure that consumers always have shopping available to them. Considering the fact that one in five Chinese consumers is presently an active shopper on one of the firm's websites, Alibaba's marketplaces have some major advantages over the competition. Shoppers use Alibaba because of its vast selection of products, and merchants sell on Alibaba's sites because it's where the shoppers are. That cycle makes Alibaba an attractive holding now, especially with buyers in control of shares this fall.
Amazon

Another one of funds' favorite stocks last quarter was U.S.-based e-commerce giant Amazon (AMZN) - Get Amazon.com, Inc. ReportAre we sensing a theme here?
Amazon is another one of the world's biggest e-commerce companies. And while the firm's $205 billion in gross merchandise volume means that its scale is dramatically less than Alibaba's, it's still obviously a massive operator. Like its bigger peer, Amazon has been a notable outperformer in 2016, rallying more than 23% since the start of the year. That positive performance was good at catching hedge funds' attention. The first wave of pro investors added 738,000 shares of Amazon to their portfolios in the third quarter, a $616 million buying spree at current price levels.
Amazon's success story is built on scale and bridging the convenience gap between online retail and conventional brick-and-mortar retail. Not only does the firm use its scale and low-cost structure to move products more cheaply than competing sellers -- it also has gone to great lengths to reduce delivery times, most recently expanding its distribution infrastructure with new hubs in key markets. By adding services like Prime Video to its menu of offerings, the firm has increased customer stickiness in a way that pure price competitors can't touch.
Beyond its core retail business, Amazon has been building out a huge cloud computing operation that's grown into a material component of sales. Amazon Web Services reached $7.9 billion in revenues in 2015, and it's up to about $10 billion in the trailing four quarters. That entrée into higher-margin enterprise computing services should continue to be an attractive source of growth for Amazon, particularly as other big tech firms seek to hand off the challenges of building out a cloud infrastructure to an expert like Amazon.
Keep an eye out for Amazon's third quarter earnings results, set to hit Wall Street after the closing bell tomorrow.
JPMorgan Chase
The year 2016 has been treacherous for the financial sector. After starting off the year in free fall, financials have managed to more or less right themselves, with the exception of high-profile big banks like Action Alerts PLUS holding Wells Fargo (WFC) - Get Wells Fargo & Company Reportand Deutsche Bank (DB) - Get Deutsche Bank AG Report, which have found themselves embroiled in scandal and financial crisis, respectively. But funds haven't been steering clear of the big banks in the last quarter. Instead, they piled into one of them.
Early filing funds picked up 2.13 million shares of JPMorgan Chase (JPM) - Get JPMorgan Chase & Co. (JPM) Report during the past quarter.
JPMorgan Chase is one of the biggest financial institutions, with more than $2.4 trillion in assets. Like the other big banking firms, JPMorgan operates a diversified financial services business, with operations in commercial and retail banking, asset management and treasury services, and investment banking. The past few years have been challenging for banking stocks, and while the smoke has largely cleared with respect to the fallout from the 2008 financial crisis, it doesn't change the fact that returns have been tamped down by increased regulatory scrutiny and low net interest margins.
The light at the end of the tunnel for investors in JPMorgan Chase is the Fed. A tiny rate hike in December looks very likely, bringing JPMorgan and its peers a little closer to the higher net interest margins that market participants have been hoping for. For that reason, JPM also makes a strong hedge this fall for income investors who have outsize exposure to big dividend payers.
iShares Russell 2000 ETF
Hedge funds weren't solely interested in stocks last quarter. The iShares Russell 2000 ETF (IWM) - Get iShares Russell 2000 ETF Reportwas the sole exchange-traded fund that made the cut of the pros' favorite names for the third quarter of 2016. Funds added 3.93 million shares of IWM to their portfolios during the period.
Once again, the love for IWM looks like a case of chasing performance (on the surface, anyway). Year-to-date, this small-cap focused fund is up 7.4%, stomping the 4.8% price return found in the S&P 500. But for any strategists counting on small-cap outperformance for the rest of the year, the iShares Russell 2000 ETF is a pretty logical choice: it has exposure to 1,977 holdings (making it widely diversified, and trimming some of the headline risk that comes from owning a smaller portfolio of small-cap stocks), and relatively low fees.
After a pretty challenging couple of years for small-cap performance, IWM is overdue for some meaningful performance in 2016 -- and it's on track to make it happen. The fact that pro investors are buying up this big ETF makes it an especially interesting trade for investors looking to get a portfolio boost in the final stretch of the year.
Merck

Last up on our list of hedge funds' favorite stocks is pharmaceutical maker Merck (MRK) - Get Merck & Co., Inc. (MRK) Report. Merck is a drug giant, with more than $42 billion in sales last year. While Merck has been hit by a patent cliff just as hard as any of its other big pharma peers, the company's drug pipeline is one of the strongest in the industry. Relatively recent drugs like Januvia for diabetes, Keytruda for cancer, Isentress for HIV and anesthesia drug Bridion have the potential to be blockbusters for the company.
Merck is in good shape from a financial standpoint. The firm currently carries $23.7 billion in cash and investments, enough to offset nearly its entire $24 billion debt load. That ample cushion of financial reserves means that Merck is able to continue to make tactical purchases this year -- and that it's also able to continue boosting its 3% dividend payout.
This week's third-quarter earnings results were positive, leaving shares of Merck within grabbing distance of new 52-week highs this fall. Meanwhile, funds were fans of this stock in the most recent quarter, with early filers adding more than 275,000 shares of this stock to their aggregated portfolios. Look for a positive follow-up to Merck's earnings reaction in the trading sessions ahead.
This article is commentary by an independent contributor. At the time of publication, the author held no positions in the stocks mentioned.