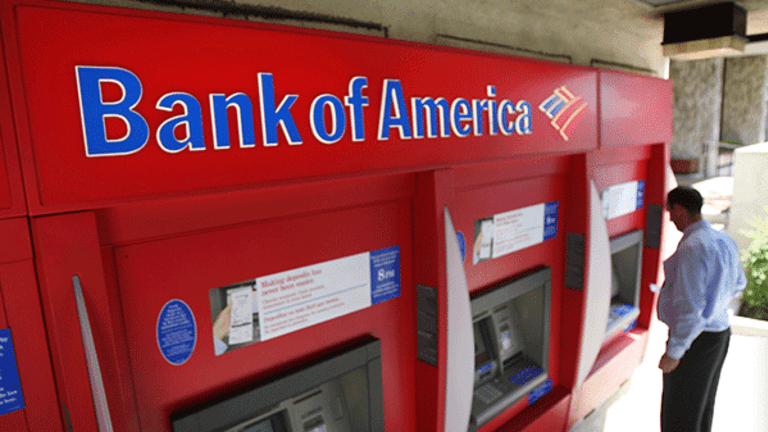 Publish date:
Hedge Funds Love These 4 Stocks -- Should You?
Here's a closer look at four stocks pro investors love for 2017.
Here's a closer look at four stocks pro investors love for 2017.
No doubt about it, we're in a "stock picker's market" in 2017 ...
While the big stock market averages are offering up strong performance in 2017 and hovering near all-time highs, nearly a third of the stocks in the big S&P 500 index are actually down since the start of the year. The implication there is that most of the performance in the averages has actually come from a much smaller chunk of this market than most people realize.
Luckily, you're not on your own when it comes to figuring out which stocks to buy. In fact, you can ride the coattails of some of the biggest hedge funds on Wall Street--for free!
To figure out which specific stocks funds picked up last quarter, we've got to turn to the SEC filings ...
Think of hedge funds' list of favorite stocks like an investing shortcut--by leaving the hard analysis to the pros, you get all the perks of a well-staffed equity research department, without paying the hefty management fees the world's most successful hedge funds charge.
And believe it or not, you don't have to guess to figure out what the funds are buying right now--they'll tell you.
That's because institutional investors with more than $100 million in assets are required to file a 13F, a form that breaks down their stock positions for public consumption. From hedge funds to mutual funds to insurance companies, any professional investors who manage more than that $100 million watermark are required to submit a form 13F to the SEC.
Want to know which stocks are pro investors' favorites? Those 13F filings hold the key ...
By comparing one quarter's filing to another, we can see how any single fund manager is moving their portfolio around. By looking at those changes collectively, we can see which stocks the pros are betting on as a group. In other words, we can see which stocks Wall Street loves. While the data is generally delayed by about a quarter, that's not necessarily a bad thing--research shows that applying a lag to institutional holdings can generate positive alpha in some cases. That's all the more reason to crack open the moves being made with pro investors' $23 trillion under management.
Here's a look at four of the stocks the pros love the most early-on in 2017 ...
Bank of America
Leading off the list of funds' favorite picks for the past quarter is Bank of America (BAC) - Get Report. This bank tips the scales as one of the biggest financial institutions on the planet, with more than $2.18 trillion in assets. As investors turn their attention on the Fed's rate hike plans of 2017, BofA has been capitalizing on the bullish turn in sentiment--shares are up 47% in just the past six months ...
Bank of America's size is its biggest advantage. Like its big banking peers, this bank is an extremely diversified financial firm, with operations ranging from traditional retail and commercial banking to investment banking and a reach that spans all 50 states and abroad. Because of its large footprint, the firm can attract customers who value the size of BofA's network. As a result, the firm has access to an immense base of low-cost deposits.
In years past, Bank of America was arguably one of the worst-positioned of the big banks, a vestige of bad loans underwritten and purchased during the financial crisis. But nearly a decade later, the black clouds have cleared and BofA's loan book looks a lot better than it did. More pressing is the upward bent in interest rates, which offer to increase Bank of America's net interest margins, the spread between what banks charge and what they pay to depositors. With rates held near-zero for a prolonged period, it won't take much to move the growth needle at Bank of America.
Meanwhile, funds collectively added 296 million shares of Bank of America to their portfolios during the last quarter. That's a $6.8 billion buying spree at current price levels, and an indication that this bank remains a conviction bet for funds in 2017.
Microsoft Corp.
$499 billion tech company Microsoft Corp. (MSFT) - Get Reportwas another one of funds' favorite stocks during the trailing quarter. Funds added 72.4 million shares of the firm to their portfolios in the fourth quarter of 2016, making it a $4.7 billion buying operation at current prices. So, should you bet alongside those funds this spring?
Microsoft is one of the biggest names in tech, producing everything from cloud services to software tools to mobile devices to gaming consoles. Despite that wide array of products, the firm's legacy software--the Windows operating system and Office productivity suite--still make up a huge share of its profits. Led by CEO Satya Nadella, the firm is working on changing that product mix to focus more on cloud solutions like Microsoft Azure. That transition is palpable: at the end of fiscal 2016, MSFT's Intelligent Cloud segment made up 27.2% of total revenues.
From a financial standpoint, it's not hard to see why hedge funds like Microsoft right now. The firm carries $46.7 billion in net cash and investments on its balance sheet, enough to cover just over 9% of Microsoft's market capitalization at current price levels. That huge cash cushion gives Microsoft options in 2017. At the same time, from a technical standpoint, buyers are in control of MSFT's price action right now--it makes sense to bet alongside hedge funds here.
Goldman Sachs Group Inc.
Bank of America wasn't the only big financial sector stock that funds picked up en masse in the last quarter--in fact, financials was one of the most loaded-up sectors heading into 2017. And another major buy target was investment banking firm Goldman Sachs Group Inc. (GS) - Get Report. Funds added 9.19 million shares of Goldman to their portfolios in the most recent quarter, a move that adds up to a $2.1 billion purchase at today's prices.
After the financial crisis of 2008 and decades of industry consolidations, Goldman Sachs is one of the last remaining legacy investment banks. The firm operates a wide array of businesses, ranging from investment banking to prime brokerage to wealth management. The firm has also been stepping out into more consumer-facing niches, leveraging its brand to offer services like its online GS Bank and Marcus personal lending platforms. Like with Bank of America, higher interest rates bode well for Goldman Sachs' key businesses ...
So does the upward primary trend in the stock market right now. As financial markets rally, so too are assets under management and investment banking underwritings, a couple of core components of Goldman's revenue puzzle. While increased regulation means that Goldman Sachs can't take on the same kind of leverage that it used to, major tailwinds in the financial sector in 2017 should help spur this stock's profits higher regardless.
UnitedHealth Group
Finally, the healthcare sector remains a tumultuous space right now, as the battle rages in Washington over health insurance legislation. Despite the flux, health insurance stocks have shown a little more obvious direction. Case in point: UnitedHealth Group Inc. (UNH) - Get Report. This managed care provider is up more than 20% in the past six months, leaving the rest of the S&P 500 in its dust. Shares aren't slowing any signs of slowing their upside in March.
UnitedHealth is among the very biggest healthcare providers in the country. The firm provides health coverage to more than 46 million members, but its total network is actually much bigger than that, extending to more than 85 million individuals globally who use some sort of UnitedHealth product offering. Healthcare is another industry where size can be a huge advantage: UnitedHealth's size means that it's able to negotiate better deals with medical providers and spread risks across a larger pool of subscribers.
For investors willing to stomach the headline risk surrounding health care laws in 2017, the trend is certainly investors' friend as we head into the spring months. In the meantime, hedge funds remain bullish on UNH--funds added 3.6 million shares of this stock to their portfolios in the most recent round of filings, making it the single most-bought healthcare stock in the aggregate last quarter.
At the time of publication, author had no positions in the stocks mentioned.