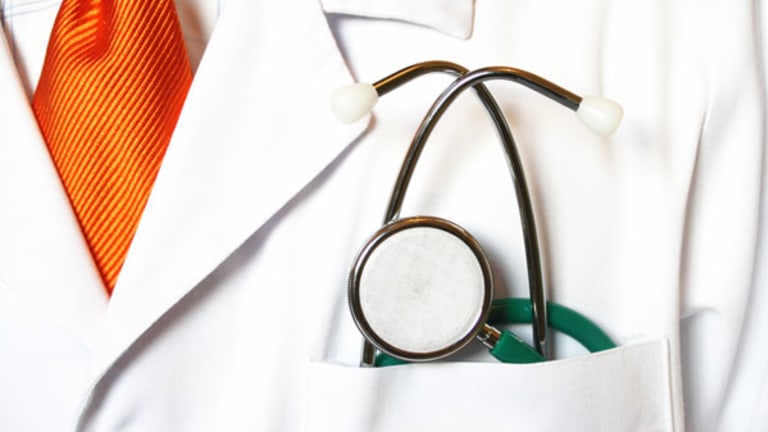 Healthway Reports Double-Digit Growth
Higher revenue helps healthcare company squeeze in above consensus estimates.
Once these most recent quarterly results are finalized, they will be run through TheStreet.com Ratings' model and our ratings will be adjusted accordingly. To keep up to date on all of our ratings, visit TheStreet.com Ratings Screener.
On January 8, 2009,
Healthways
(HWAY)
reported a 12.5% growth in its earnings for Q1 FY09. Net income for the quarter stood at $12.58 million or $0.37 per share from $11.18 million or $0.30 per share in the prior year's quarter primarily due to higher revenue. The latest quarterly earnings beat the consensus estimate of $0.36 per share.
Net sales for the quarter grew 5.5% to $185.40 million from $175.82 million a year ago due to improved international and Medicare Health Support pilot results, was completed on July 31, 2008. Moreover, billed commercial domestic lives advanced 22.5% to 32.70 million from 26.70 million in the comparable quarter of the last year attributed to signing of new contracts, expansion or extension of contracts with health plans and employers.
During Q1 FY09, selling, general, and administrative expenses increased 6.5% to $17.95 million from $16.85 million, while depreciation and amortization expenses ascended 16.3% to $12.17 million from $10.46 million a year ago. Operating income increased 7.9% to $26.24 million from $24.33 million. Subsequently, operating margin widened 31 basis points to 14.15% from 13.84%.
During the quarter under review, Healthways signed a new agreement wit a Fortune 100 company to provide comprehensive Health and Care Support solution for more than 90,000 employees and dependents. Also, the company launched new senior solution for the Medicare Advantage population of a large Blue Cross Blue Shield Plan. The company also announced the appointment of Mr. Brueckner to serve as President and Chief Operating Officer. In addition, HWAY recorded an annualized revenue backlog of $32.00 million.
Recently, the company signed a new international contract with the Hospitals Contribution Fund of Australia Limited (HCF) to provide comprehensive Health and Care Support solution.
A detailed report covering this quarterly release is now available. To purchase the report, click here.