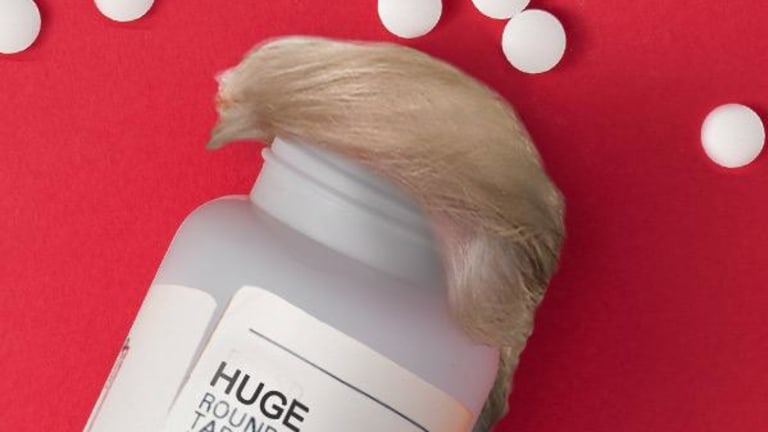 Health Care Investors Attempt to Parse Trump Budget
Universal Health Services and Acadia Healthcare stand to benefit from the proposal.
As President Donald Trump releases his proposed budget for 2018, the biotech sector seemed to be sorting out ramifications.
Notorious for questioning health care spending and drug pricing, Trump and his team at the Congressional Budget Office proposed a cut to the National Institute of Health (NIH) of approximately $5.8 billion. This would take the budget down to $25.9 billion for the year.
Among the programs facing budget cuts was the Fogarty International Center, which provides global funding to research programs in healthcare. Also facing cuts would be the Agency for Healthcare Research and Quality which provides funding to boost the "quality, effectiveness, accessibility and cost effectiveness of health care," according to its website. 
The budget would also "rebalance" federal contributions to research funding. This move comes after the NIH received a boost in funding from the Obama administration in 2016, and again in 2017, when Joe Biden proposed a "cancer moonshot" program. 
The S&P Biotechnology index (SPSIBI) was down slightly on the news, falling less than a half a percent. NASDAQ's biotechnology index (NXBI) was down nearly a percent. 
Trump's proposed budget could also shake up the ways drugs are approved by the Food and Drug Administration. According to the proposal, the budget will include a set of administrative actions that will speed up approvals of drugs. FDA medical product user fees would double under the proposed budget, from $1 billion to $2 billion. 
"In a constrained budget environment, industries that benefit from FDA's approval can and should pay for their share," according to the budget. 
One positive for the industry: substance abuse treatment will receive monetary support from the Trump administration. 
"The $500 million [increase] in substance abuse funding is a modest positive for Universal Health Services (UHS) - Get Universal Health Services, Inc. Class B Report and Acadia Healthcare Company (ACHC) - Get Acadia Healthcare Company, Inc. Report ," Leerink analyst Ana Gupte wrote in a note. 
Another positive for health care companies is that the proposal wouldn't cut any Medicare spending. 
"We believe the budget overall appears in-line but may face some pushback from both Republicans and Democrats on cuts to programs such as the NIH," Gupte wrote in a note. 
It's important to note that ultimately, Congress determines what the 2018 budget will include. However, with a majority Republican Congress, it's likely that at least some of Trump's proposals will be kept in the budget.