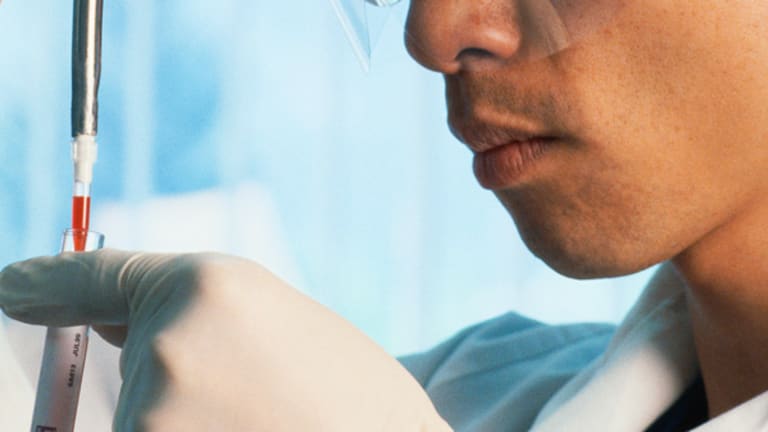 Health Care Set for Shake-Ups
The winds of change in D.C. could attract buyers to this group.
Sweeping health care reform -- a major goal of the new Democratic-controlled Congress -- could bring relief to hospital companies but hurt managed care giants.
Big companies in both groups could attract buyers looking to capitalize on looming changes in the meantime.
In recent years, hospital companies like giant
HCA
have suffered dearly as a result of mounting bad debts from the uninsured. In contrast, managed care players such as
UnitedHealth
(UNH) - Get UnitedHealth Group Incorporated (DE) Report
have capitalized on opportunities created by the same uninsured crisis. Specifically, they have rolled out consumer-driven health plans aimed at providing affordable -- if limited -- health care coverage to those who cannot pay for richer, more traditional benefits.
Hospitals have seen their unpaid bills, worsened by high deductibles and co-payments, keep climbing as a result. Meanwhile, health insurers have flourished with help from explosive growth in their consumer-driven offerings.
Now, however, top Democrats have started calling for new programs that promise fuller health care coverage for all Americans. They are pushing for rich benefits rather than the skinnier packages favored by Republicans and heavily promoted by major health insurers.
That kind of coverage would be good for hospitals and bad for consumer-oriented HMOs. Still, most experts foresee more routine developments in 2007 -- such as ongoing industry consolidation -- before revolutionary changes can take place.
"Trying to make major changes in the health care system is such a political challenge," notes Massachusetts investment strategist Peter Cohan.
Battleground
To be sure, experts say, Democrats face an uphill battle -- and a likely veto from President Bush -- if they aggressively pursue universal health care coverage right now.
Indeed, many believe, Democrats could make more noise than progress unless and until they replace Bush with a president from their own party who shares their political views. Thus, some fear, the uninsured problem could actually grow worse before it finally eases down the road.
Nevertheless, experts believe, hospital stocks could enjoy a rebound in the meantime. Notably, they say, some hospital companies could attract leveraged buyout offers from private equity investors who are willing to wait for a payoff. Therefore, they add, investors should focus on hospital companies that look best positioned for an LBO -- like the one that rescued HCA this year -- or seem sheltered enough to weather the industry storm.
To some,
Community Health Systems
(CYH) - Get Community Health Systems Inc. Report
and
Universal Health Services
(UHS) - Get Universal Health Services Inc. Report
stand out as popular choices.
Stock selection in the managed care sector, which often trades as a group, could prove important next year as well. Some experts favor smaller players -- especially those that look like takeout candidates -- over industry giants, such as
Aetna
(AET)
and UnitedHealth, which have been leaders in the consumerism movement.
"The theme of 2007 in the managed care group could very well be that there is no theme," CIBC World Markets analyst Carl McDonald wrote earlier this month. "That doesn't mean the stocks in the group can't work. ... But it does suggest that company-specific catalysts will be far more important over the next 12 months than they have been in the past."
Standouts
Stanford Group analyst Gary Lieberman offers a similar take on hospital stocks.
When initiating coverage of the sector a month ago, Lieberman focused on two hospital companies -- Community and Universal -- that seemed to stand out from the group. He likes Community, in particular, and believes that private equity firms might like it as well.
For starters, Lieberman explains, private equity investors could pay a 20% premium for Community's stock and still enjoy strong returns. Moreover, he says, they would be picking up a top performer -- which has pleased Wall Street despite industry headwinds -- in the process. At the same time, he adds, they would snag a "uniquely qualified" management team that has already led Community as a private company in the past.
Lieberman recommends Universal for entirely different reasons.
He likes Universal's diversified portfolio, which features successful behavioral health facilities that have boosted the company's performance during the harsh industry downturn. But he would like Universal even better if CEO Alan Miller, who controls 85% of the company's voting stock, would listen to possible buyers.
"UHS should seriously consider strategic alternatives to maximize shareholder value, in our view," Lieberman says. "However, we think this is extremely unlikely due to Mr. Miller's desire to retain control of UHS."
Lieberman views Universal, like Community, as a safe bet nonetheless. His firm has no business ties to either company.
Takeovers
Meanwhile, McDonald has spotted some attractive takeout candidates in the managed care group.
He especially favors smaller players such as
Coventry
( CVH) and
Health Net
(HNT)
. He also likes
Cigna
(CI) - Get Cigna Corporation Report
, even if the company finds itself stumbling into a suitor's arms due to setbacks in new ventures like consumer-driven health care.
"If the company encounters fundamental difficulties, Cigna does have the option of eliminating or at least radically slowing the amount of administrative expenses the company is currently devoting to new product initiatives," McDonald says. "This action, coupled with more aggressive headcount and facilities reductions, would leave a leaner and more efficient company, although arguably one that is underinvested for future growth.
"If this situation results, we believe that it would likely require Cigna to ultimately seek a partner -- which, from a shareholder's perspective, is not a terrible outcome."
McDonald questions Cigna's high hopes for consumer-driven health plans in the meantime.
"The company is clearly having a strong 2006, with membership expected to rise 4% to 6%," he acknowledges. "But given the current dynamics of the overall industry, we're hard pressed to see how this can last over a multiyear period -- particularly since the company is clearly relying on consumer-directed health plans to support much of the expected membership expansion."
Still, McDonald has no other real complaints about the company. He has an overweight recommendation on Cigna and the managed care group as a whole.
But Cohan, for one, feels cautious about the entire health care industry.
"I would just stay away from it," warns Cohan, who has no position in health care stocks himself. "Health care is at the whim of factors that investors -- and even CEOs -- cannot control. So it doesn't look like a very attractive area to me."