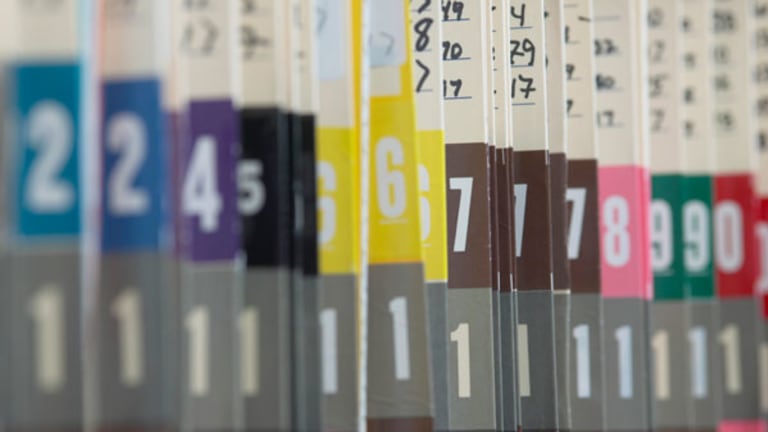 Health Care Reform and Your Health Stocks
Health care reform is expected to be a top priority for the Obama administration. These are some potential changes investors in managed-care, pharma and biotech stocks should bear in mind.
Now that the U.S. election season is over and Barack Obama is set to move into the White House in January, health care analysts are gearing up for policy changes that could affect stocks throughout the sector.
Sen. Max Baucus (D., Mont.) has already presented his
Call for Action Health Reform 2009
, which would require every American to have health insurance coverage -- once affordable health care is made available. Such a mandate, he argues, would take the burden of the uninsured off of the insured.
With such reform plans surfacing even before the president-elect has taken the oath of office, it seems clear that health care reform will be a top priority for the new administration. But with tightening budgets and growing pressure to make effective changes, the question could be how to do more with less. And for investors, the question is which companies are likely to feel the effects, good and bad.
Les Funtleyder, an analyst at Miller Tabak and the author of an upcoming book titled
Healthcare Investing: Profiting from the New World of Pharma, Biotech, and Health Care Services
, believes that the companies most directly affected by health care reform will be pharmaceutical and managed-care companies because of their exposure to pricing-control efforts.
var config = new Array(); config<BRACKET>"videoId"</BRACKET> = 2778755001; config<BRACKET>"playerTag"</BRACKET> = "TSCM Embedded Video Player"; config<BRACKET>"autoStart"</BRACKET> = false; config<BRACKET>"preloadBackColor"</BRACKET> = "#FFFFFF"; config<BRACKET>"useOverlayMenu"</BRACKET> = "false"; config<BRACKET>"width"</BRACKET> = 265; config<BRACKET>"height"</BRACKET> = 255; config<BRACKET>"playerId"</BRACKET> = 1243645856; createExperience(config, 8);
Pricing and Accountability
Starting on a smaller scale than universal health care coverage, one lower-cost change may come from the removal of the "non-interference clause," which is part of current Medicare law. Currently, the government cannot interfere with negotiations between managed care companies -- like
UnitedHealth Group
(UNH) - Get Free Report
,
WellPoint
(WLP)
or
Coventry Health
(CVH)
-- and drug companies for pricing for drugs covered under Medicare Part D.
Theoretically, the more people an HMO covers, the more negotiating power it has. However, there has been growing pressure to remove the noninterference clause because it prevents the government from wielding any power to ensure fair drug prices under the Medicare benefit.
If the noninterference clause is removed, Funtleyder says, the government could negotiate directly with drug companies. In this capacity, the government would be like
Wal-Mart
(WMT) - Get Free Report
, he says, "the world's biggest buyer" and that would perhaps give it the ultimate negotiating power to affect lower drug prices -- a negative for pharmaceutical companies.
However, Justin Ferayorni, the founder and principal of Tamarack Capital Management and a
contributor, notes that if the government is negotiating for 100% of the population, pricing will go down; however, volume may increase enough to counter that decrease.
Another relatively low-cost change would be the removal of the so-called Medicare Fee for Service. Under this benefit, the government pays managed-care companies a little bit extra to set up shop in underserved communities. "Overpayment was probably going to go away," says Funtleyder, but
the new administration's health care reform will probably make it go away faster." That is a negative for managed-care companies, like
Humana
(HUM) - Get Free Report
,
Aetna
(AET)
and those mentioned above.
Biotechnology companies -- the
Genentechs
(DNA)
,
Gileads
(GILD) - Get Free Report
and
Biogens
(BIIB) - Get Free Report
of the health care industry -- and medical-technology companies stand to be less affected, according to Funtleyder.
But keep in mind they do have exposure to potential reform. "Biogenerics" or "biosimilars" have been lurking in the back of biotechnology investors' minds for sometime. There is currently no regulatory pathway for generic biologics -- but most industry watchers believe that it is only a matter of time. However, that sort of change -- once structured -- would likely take time to enact, and so it's unlikely to have a negative impact in the near term.
Also, medical-technology and device companies -- like
Medtronic
(MDT) - Get Free Report
,
Boston Scientific
(BSX) - Get Free Report
or
Stryker
(SYK) - Get Free Report
-- could be affected by the implementation of medical-device registries. These are databases that are meant to track products once they are implanted in patients. Problems with medical devices emerge faster with the use of data from such registries, and such a change could add to the regulatory burden for med-tech companies, according to Funtleyder.
Independent Variable: The Economy
The health care industry will see reform amid, and in light of, a dimming economy. "In the next few years, the health care sector as a whole may be pressured significantly both by a recession and possibility of reform by the Obama administration," says Peter Kolchinsky, Ph. D., portfolio manager at RA Capital Management, a fund focused on health care.
"Already many patients are having to pay for a larger portion of their drugs because of rising co-pays and the introduction by Medicare of the 'doughnut hole'," says Kolchinsky. The doughnut hole is a period during which people with Medicare drug plans have to pay 100% of the cost of their drugs. In 2008, this gap in coverage began after a person's covered medication costs reached $2,700. Medicare Part D beneficiaries remain in the "doughnut hole" until their out-of-pocket costs exceed $4,350.
As a sign of the times, Kolchinsky uses this example: If a patient is on a branded blood-pressure medication called an angiotensin receptor blocker, he or she can't switch to a generic because there aren't any yet. But he's hearing of cases in which patients request to switch to generic angiotensin-converting enzyme inhibitors, a different class of drugs that also lower blood pressure, even though they can cause irritating side effects, such as a cough. "Some patients are willing to suffer a few extra side effects if it means saving hundreds of dollars," he says.
Pair rising health-care costs with continued job losses and attention is likely to turn to structural weakness of the employer-based health care system -- reform is more likely to emerge now, under the Obama administration, than in the past, says Miller Tabak's Funtleyder. There will be pressure to find a better "safety net" for those who don't have or fall out of health insurance coverage.
This sort of initiative is already on the prospective agenda. As mentioned above, last week, Sen. Baucus presented his "Call for Action Health Reform 2009," and in response, Obama aides invited others to weigh in.
What are some implications of universal health-care coverage? "The government could tell managed-care organizations, 'We will pay you a set fee to cover U.S. citizens -- most likely to pressure margins,' " says Ferayorni. "If universal health care is crafted without managed-care companies in mind, the government will crowd out their participation, which in its extreme has those companies disappearing."
Keep in mind, though, any sweeping change will not happen overnight. "I expect we'll see legislation, but getting it passed is a different issue," says Funtleyder. "There are a lot of points of view, and it requires a lot of constituencies to buy in -- you'll have to find a legislative piece that keeps enough people happy."
Not to mention, "One obvious dinosaur in the room is that we're in the midst of something bad going on in the economy and we've got to get through that first," says Funtleyder. Until Congress or the president actually proposes and enacts either administrative or legislative changes there will be no impact on companies' P&Ls, he says. "It will be sentiment driving the market."
Changes Without Legislation
Still, Oppenheimer's Kevin DeGeeter, who specializes in small-cap biotech and specialty pharmaceuticals, cautions that tighter budgets mean more pressure to curtail spending, and regulators can go a long way without new legislation from Congress.
Centers for Medicare and Medicaid Services (CMS), for instance, isn't immune to an overall budget, he says. This could mean more effort to control its budget by controlling access, he says. Consider anemia drugs, for which CMS didn't stop reimbursing, "but rather rewrote the rules for what they would reimburse."
Thus, biotechnology companies could face exposure to increased scrutiny from CMS in terms of how drugs are used, particularly those administered in a hospital setting, says DeGeeter. "CMS has the ability to go back and review access -- to ask who really ought to be able to get reimbursed and are drugs being used in the way they are intended for," he says. "CMS does have the structure to implement guidelines, and on a very case-by-case basis there is likely to be some exposure."
CMS also has the ability to curtail how much it pays for products to be administered, says DeGeeter. And physicians can feel that they are making very little money or that they are actually losing money in the process, he says, which can influence their treatment preferences and ultimately the companies that market those treatments.
In Europe, some treatments are already subject to cost-benefit analysis that's tied to reimbursement, and it's possible the U.S. could at some point proceed in that direction.
But, opines RA Capital Management's Kolchinsky, there remains a portion of health care that is considered "non-discretionary," for instance, cancer, hepatitis C, HIV, orphan indications, prenatal testing, he says. "If you have a drug or product in one of these specialty areas that offers a meaningful benefit to a patient, the patient will want it, physicians will consider it unethical not to offer it, and ultimately the system will pay.
These companies could theoretically include hepatitis C specialist
Vertex
(VRTX) - Get Free Report
or orphan drugmaker
Genzyme
(GENZ)
.
"These are the kinds of companies and products that investors refer to when they say that health care is recession-proof and that health-care reform won't be able to negotiate down the price of truly non-discretionary innovative products," he says.
Pharmaceutical companies are moving in the direction of specialty non-discretionary drugs because they see reforms coming and don't want to be exposed to areas that will be most susceptible to pricing pressure, says Kolchinsky.
Looking ahead, Miller Tabak's Funtleyder is optimistic. He expects that "stocks will overreact to negative rhetoric but when the reality of what is accomplishable in the near-term becomes evident, the sector should see a tailwind." His team is overweighting biotech and medtech, "but ultimately we believe the sector will overshoot and its true defensive characteristics will prevail longer-term," he says.
For more on what's in store for the health care sector, check out Who Will Run the FDA? as well as our Biotech Stocks section.To offer your thoughts on the outlook of the sector in light of the economy and impending reforms, please email your feedback.