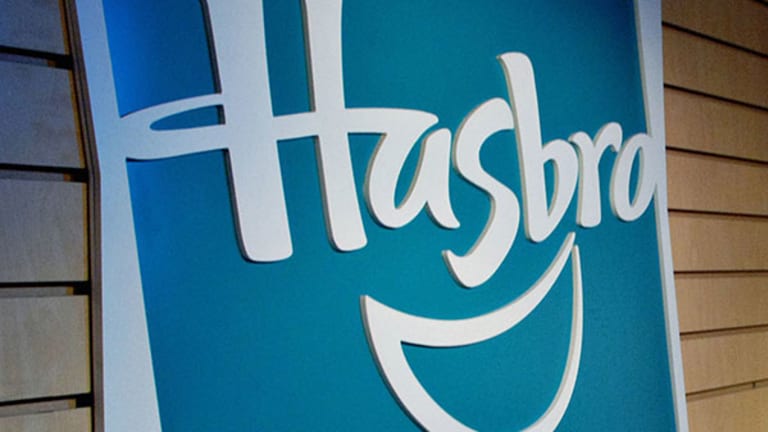 Hasbro Takes a Disney Princess Carriage Ride to Record-Breaking Third Quarter
Revenue for girls toys for the third quarter increased 57% while toys meant for boys shows a less of an increase.
Hasbro Inc. (HAS) - Get Hasbro, Inc. Report  took Wall Street by surprise Monday following the release of better-than-expected third quarter revenue.
Boosted by strong demand for Disney Princess, "Frozen" and "Trolls" dolls, Hasbro saw a substantial uptick in its girls toy business. Revenue for girls toys for the third quarter increased 57% to $462 million from $294.8 million in 2015, while revenue the boys category, its biggest business, only increased 2% to $605.5 million from $593.1 million a year earlier.
According to Stephanie Wissink, managing director and senior research analyst at PiperJaffray much of this uptick is attributable to the branded and licensed content the company is able to produce, which has a more global audience than traditional boons for Hasbro like Yahtzee and Monopoly . 
"It reminded me just listening to their conference call that this is a business that is increasingly global, not just toys as a play pattern but the entertainment that it's attaching to,"said Stephanie Wissink, managing director and senior research analyst at PiperJaffray. "You look at companies like Disney (DIS) - Get Walt Disney Company Report and DreamWorks (DWA) and others that are putting out theatrical content, they are really meaning to be worldwide in terms of its adoption... That creates an opportunity for companies like Hasbro to distribute products on a worldwide basis and allows fans to participate."
Despite the slowdown in the overall toy industry, Hasbro has managed to stay relevant with its merchandising contracts.
Last year's release of "Star Wars:The Force Awakens" boosted Hasbro's related merchandise sales to almost $500 million. The company harbors positive expectations for its 2016 series and expects sales of toys related to the "Rogue One: A Star Wars Story" film to reach a similar level.
Hasbro has seen a reversal in the form of a sales pickup as the holiday shopping season approaches. The Pawtucket, Rhode Island-based company's third quarter 2016 revenues grew 14% over 2015 to $1.68 billion, up from $1.47 billion in same period of 2015. 
"Innovative play experiences, engaging storytelling and global execution of Hasbro's Brand Blueprint continues to drive consumer and retailer demand for our brand portfolio," said Brian Goldner, Hasbro's Chairman, President and Chief Executive Officer in a statement released before the conference call. "2016 has been a strong year, including our third quarter - which marked the greatest revenue and earnings quarter in Hasbro's history. We are well positioned for what we believe will be a good holiday season."
Meanwhile, rival toy maker Mattel Inc. (MAT) - Get Mattel, Inc. Report , has a much narrower portfolio and depends heavily on its two main brands as revenue drivers: Barbie and Fisher Price. The world's largest manufacturer of toys will report its third-quarter 2016 earnings this Wednesday and analysts hold different but generally positive views of the company's steady growth.
"Hasbro has really invested in content, fortified that portfolio and grown it through various cycles of demand. Whereas Mattel hasn't been as invested into content, you see a little bit more pressers on Mattel's business than you'd typically see on Hasbro's business so we would not expect them to report a double-digit increase in sales," said Wissink.
Equity research firm MKM Partners raised its rating on the Mattel stock from "neutral" to "buy" on October, 10 "as positive turnaround efforts and recent share price pullback produces a favorable risk/reward," wrote Eric Handler, Managing Director at MKM Partners in a research note.
"Mattel is in early stages of an upward cycle in its toy brands, whereas Hasbro is starting to see some cyclical weakness in some of its brands," said Gerrick Johnson, director and equity research analyst at BMO Capital Markets.
Mattel used to own four of the top selling girls toy brands--Barbie, Disney Princess, Frozen and Monster High--in the industry before losing Disney Princess and Frozen to Hasbro at the end of 2015. Since last year, the company has shaken up management, launched new products and adopted stronger marketing strategies especially in eliminating the negative reputations surrounding its top brand Barbie.
Shares of Hasbro surged 7.43% and closed at $81.82 per share. Shares of Mattel were up less than 1% and closed at $30.18.